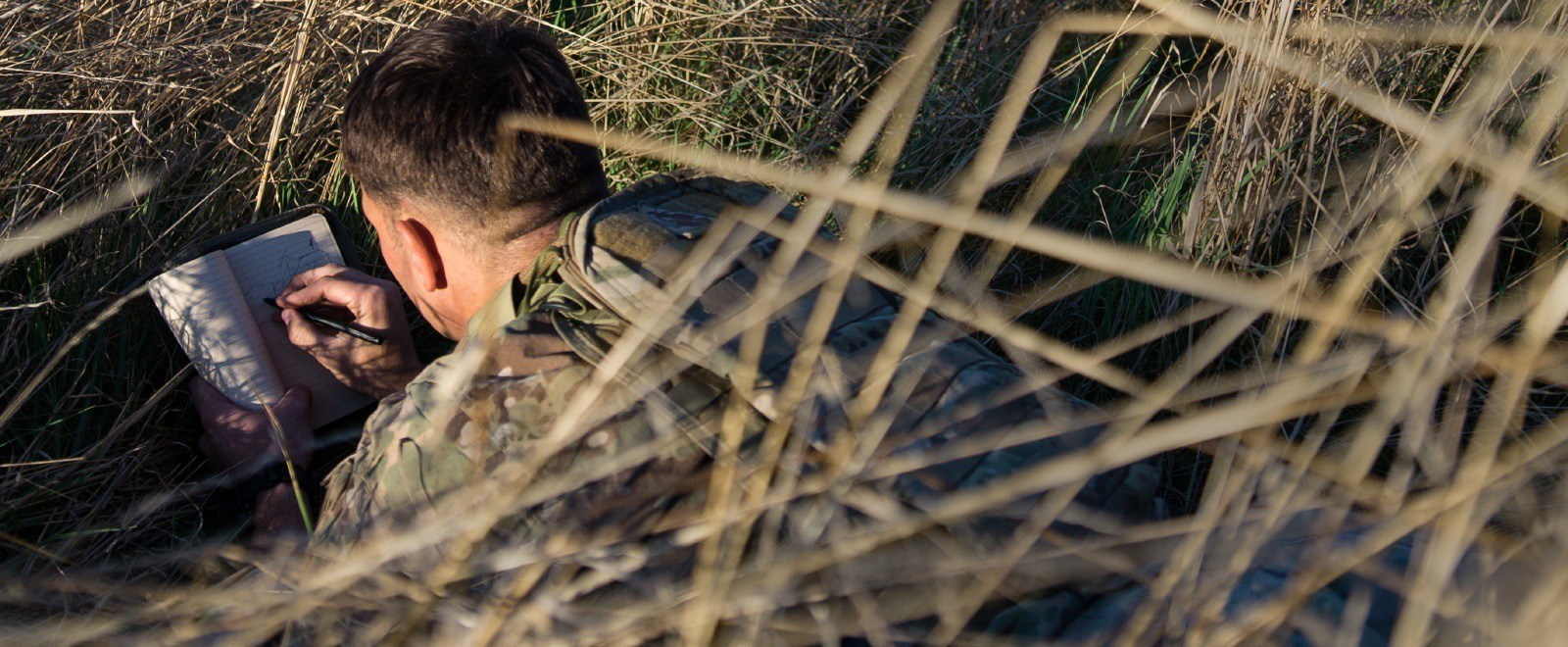 P.F.C., John Ryan
Tactical Field Book Kits
Issued by the Army, Navy, and Marines to protect service members' notes, field orders, coordinates, training language tips, and maps - a soldier's Rite in the Rain Book is a vital field instrument.
TACTICAL FIELD BOOK KIT FEATURES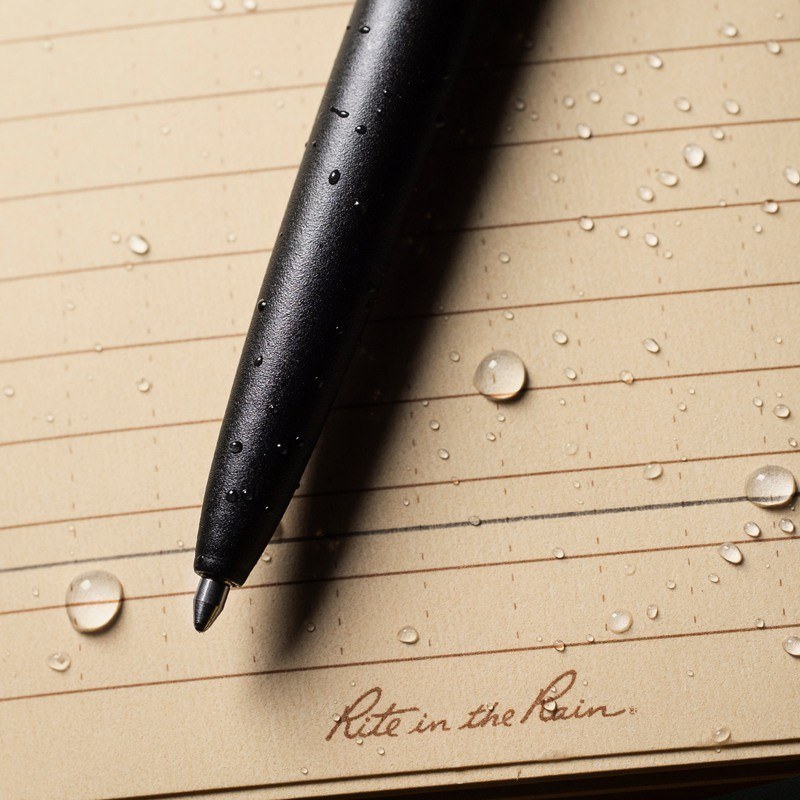 Writes Through…
Permanent ink writes through water, sweat, grease, and mud without clumping or smearing.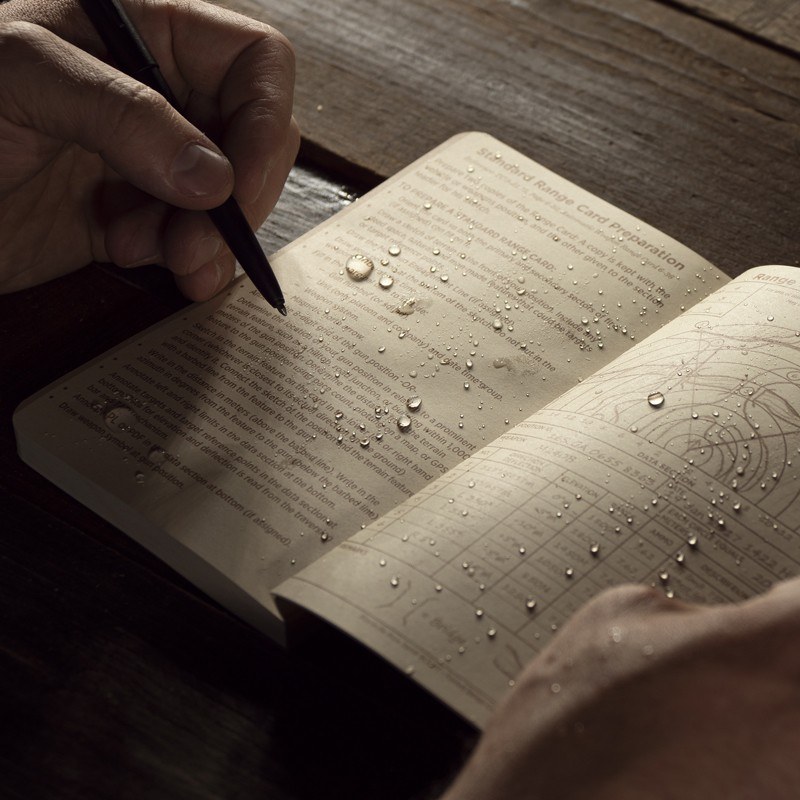 REFERENCE MATERIALS
Precision is essential in the military - rulers, charts, map scales, common symbols, and mapping techniques prove handy in the field.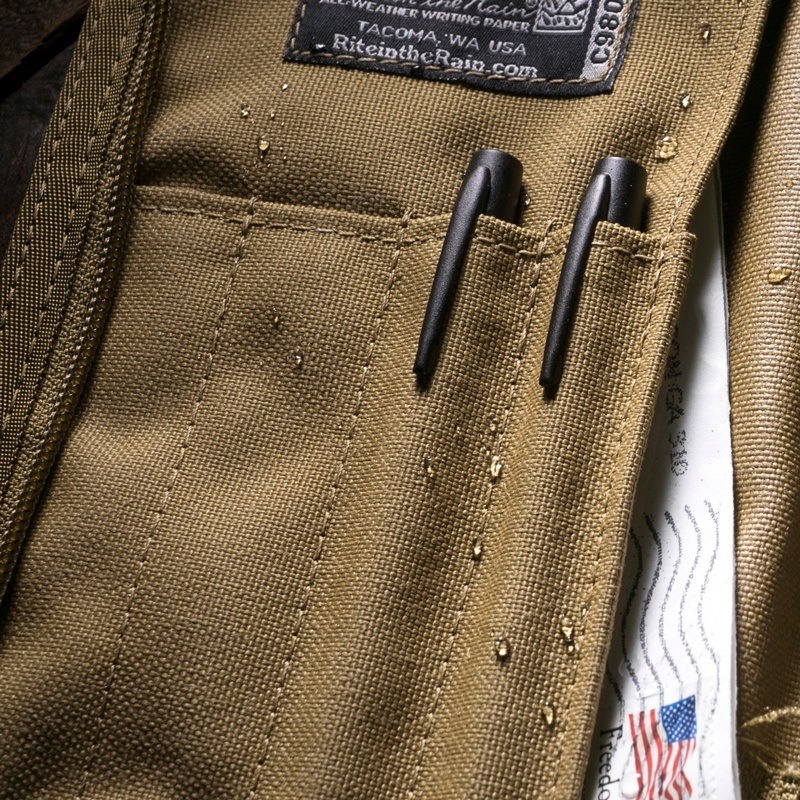 Keep It Together
All-purpose pockets make it easy to organize your small field essentials and safeguard your notes. Kit fits into combat uniform cargo pant pocket.
Specifications
ITEM N° 980T-KIT Tactical Field Book Kit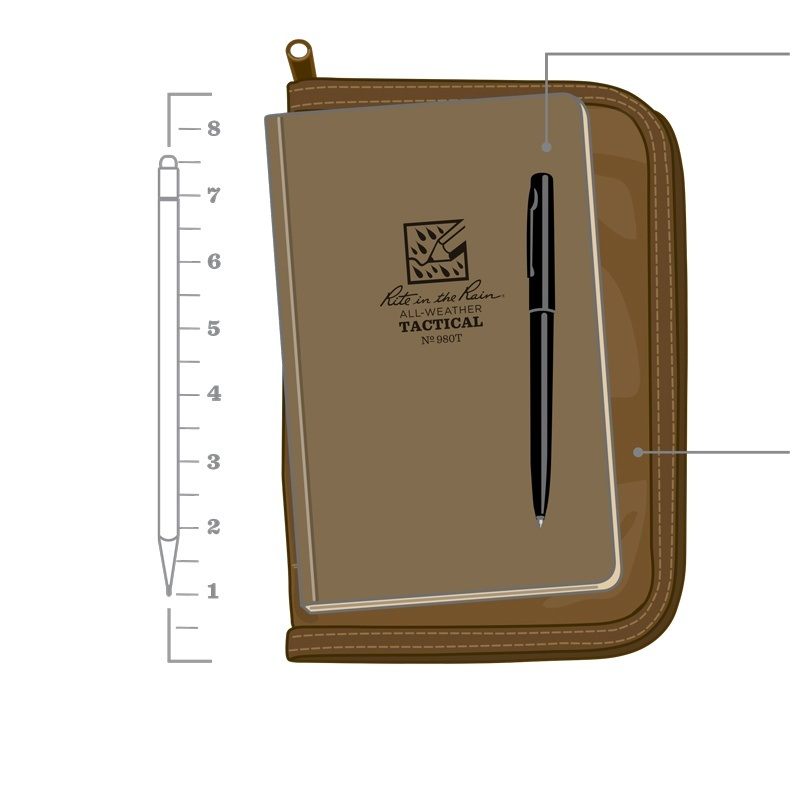 All-WEATHER PEN
BARREL COLOR:

Flat Black

INK COLOR:

Black

CARTRIDGE:

Pressurized, performs in temperatures from -30F to 250F,
under water (up to 35 ft)

REFILLS:
CORDURA® COVER
COLOR:

Tan

MATERIAL:

CORDURA® fabric

FITS:

Side bound books up to
4.75" x 7.5"

STORAGE:

4 internal writing instrument pockets, 1 internal notebook pocket, 1 internal
large pocket

FEATURES:

Rugged zipper closer
BOOK
COVER COLOR:

Tan

COVER MATERIAL:

Field-Flex

BINDING:

Perfect bound

PAPER:

Tan

SHEET SIZE:

4.25" x 7.25"

PAGES:

160 pages / 80 sheets

PERFORATED:

Yes

WEIGHT:

32# Rite in the Rain

INK COLOR:

Brown

REFERENCE:

16 tactical
reference pages. Click to view.

PAGE PATTERN:

Universal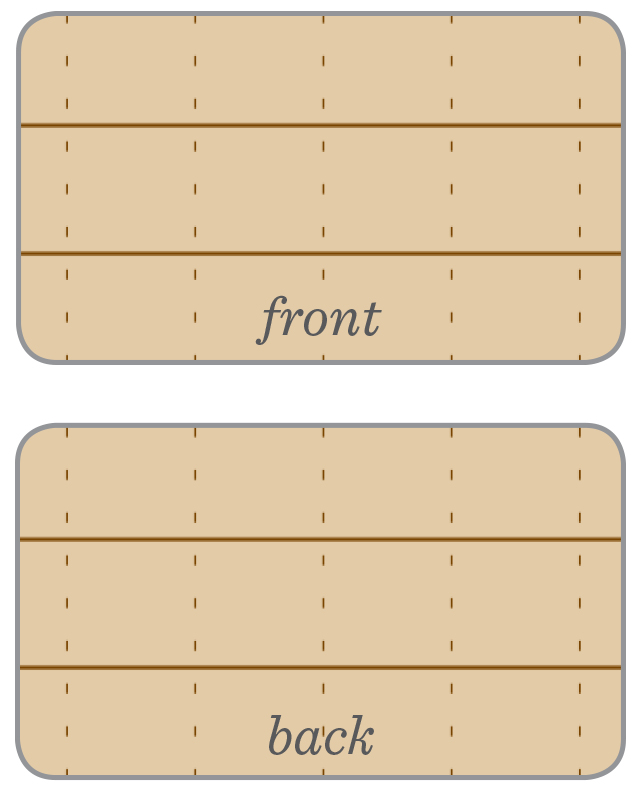 IDENTIFICATION
ITEM NO:

980T-KIT

UPC:

632281900665

NSN:

7530-01-536-2651
SINGLE UNIT
SIZE:

8.5" x 5.5" x .625"

WEIGHT:

.79 lbs

MANUFACTURED:

U.S.A.
PACKAGE
QTY:

1

SIZE:

5.75" x 9.375" x 1.375"

WEIGHT:

.79 lbs
Field Portrait
P.F.C., John Ryan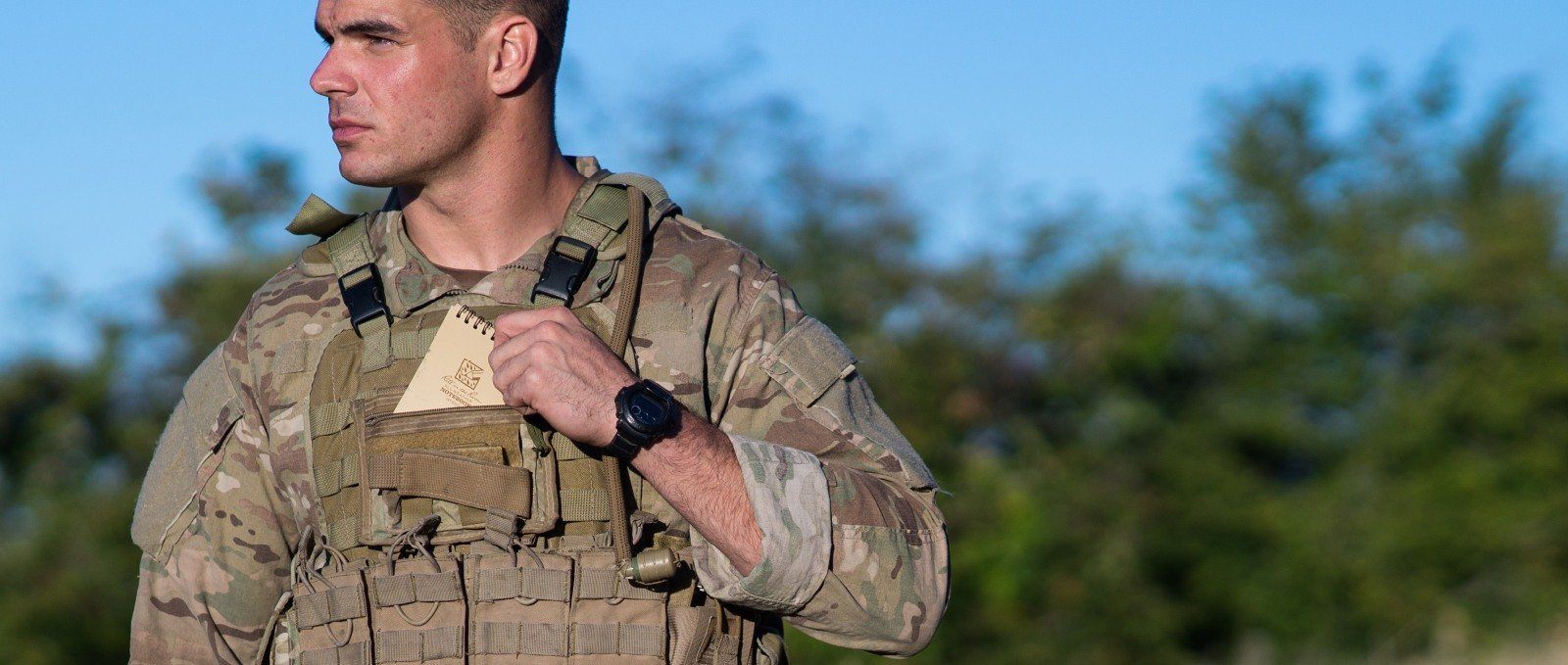 P.F.C. John Ryan, relies on Rite in the Rain to keep up with his demanding schedule as well as extreme training conditions, from his tactical operations abroad to his daily routines on-base.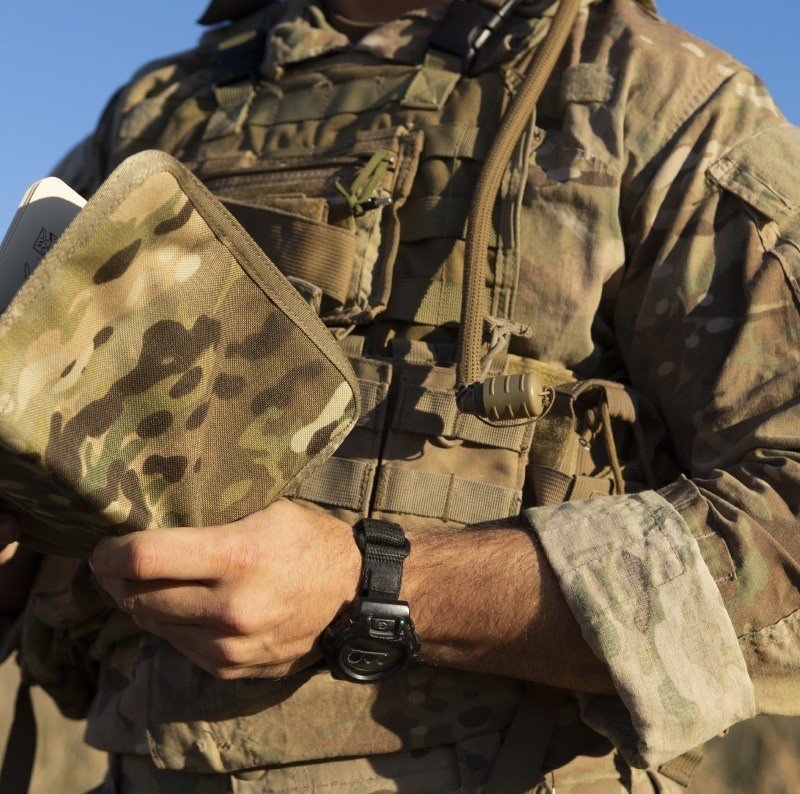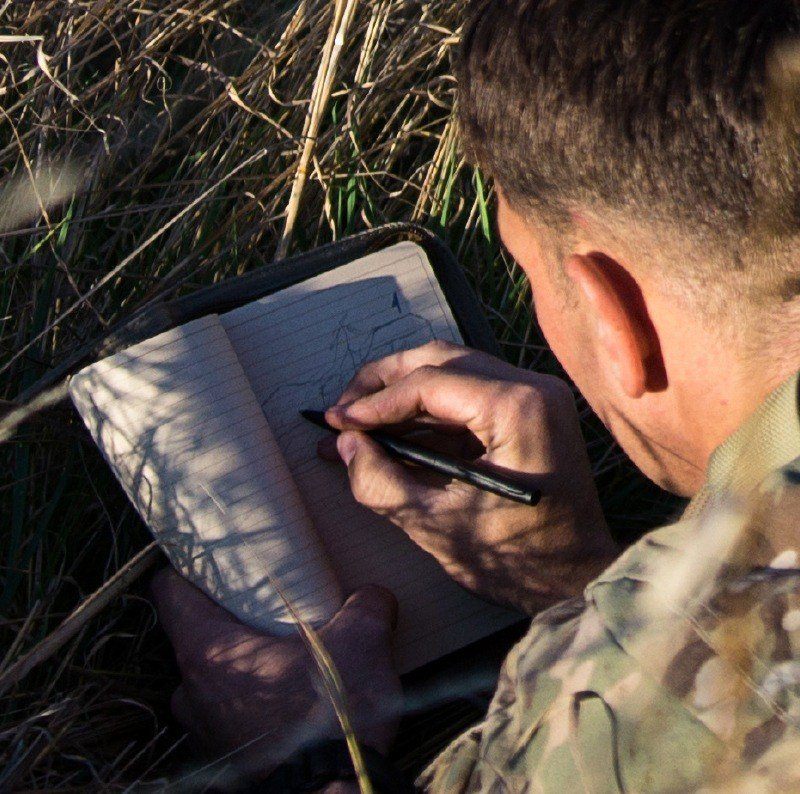 Tactical Field Book Kit
Option
Unit
Purchase

980T-KIT

$59.95/Each

980-KIT

$59.95/Each

980M-KIT

$59.95/Each
---
With Selected Items:
---