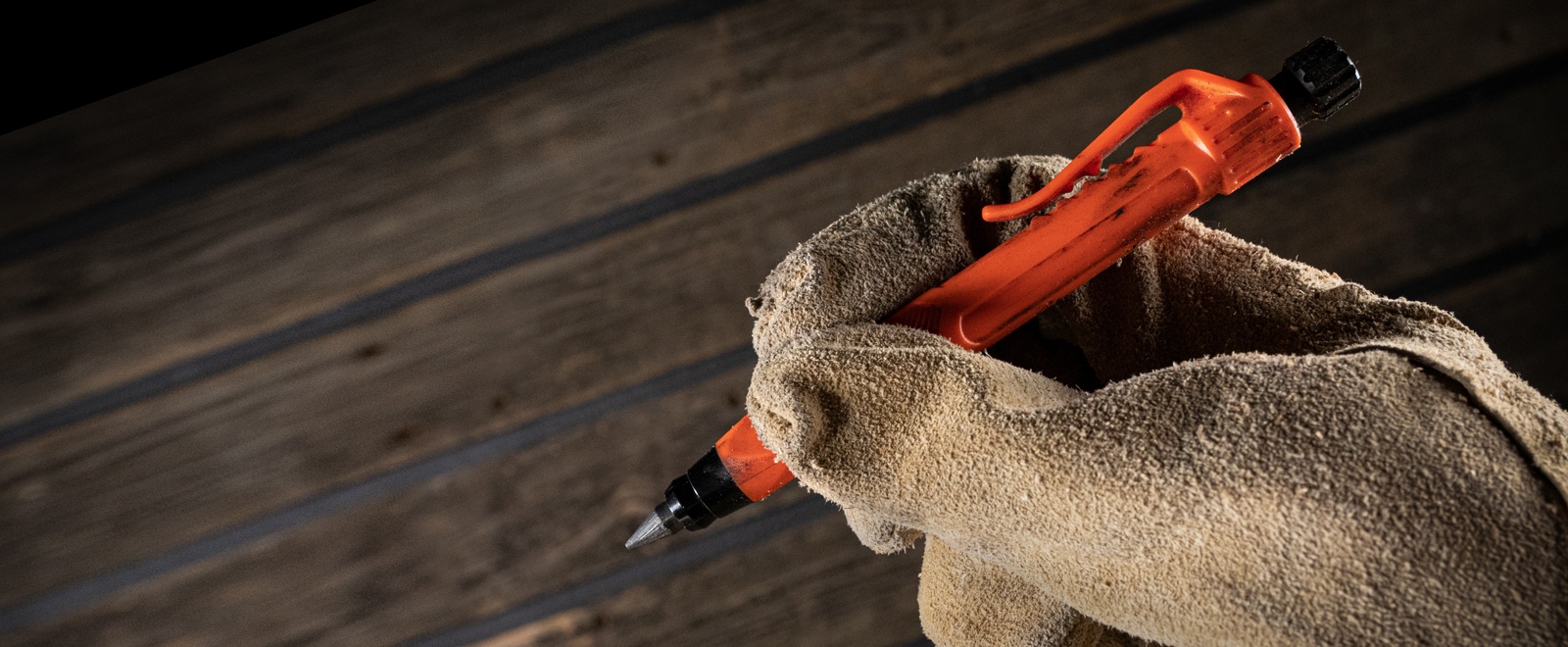 GRAVITY-FED
LEAD HOLDERS
This industrial strength Lead Holder was
designed for the toughest job site. Its
glove friendly handling and ability to
mark rough surfaces makes it the perfect
addition to your tool belt.
GRAVITY-FED LEAD HOLDER FEATURES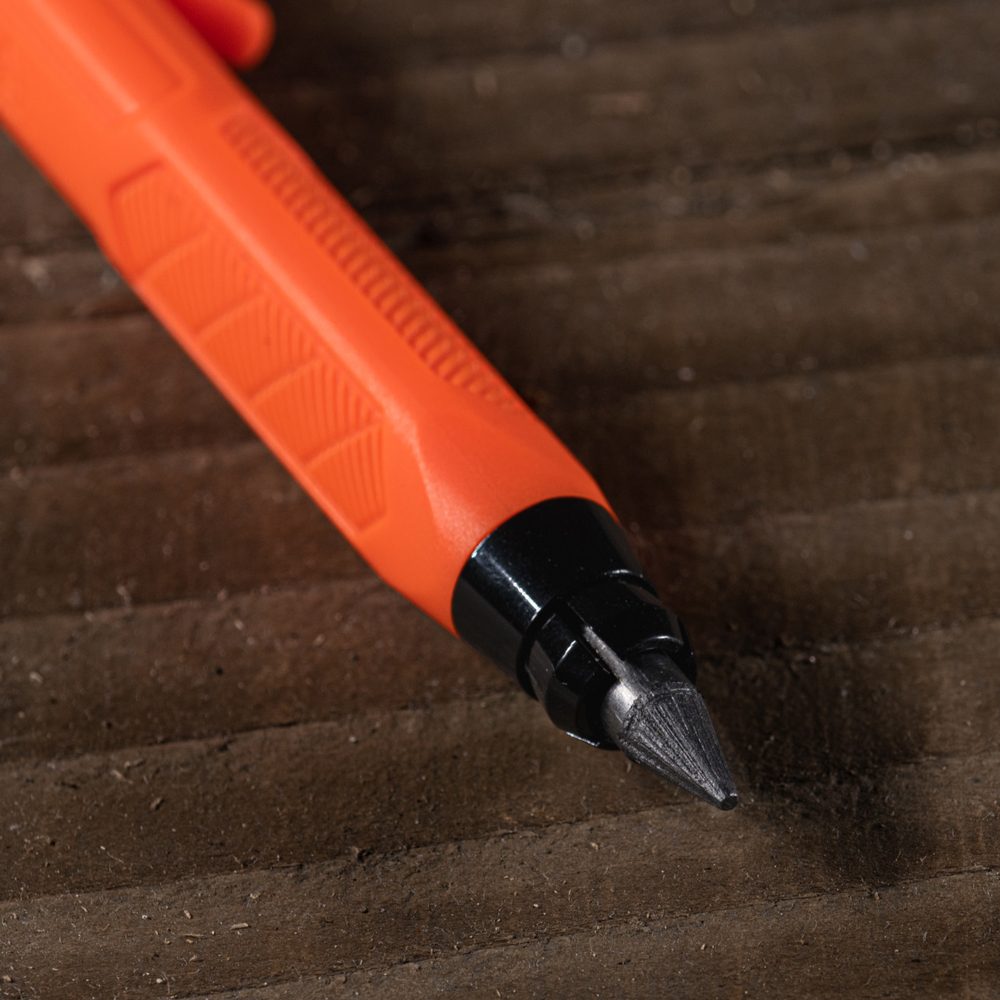 GLOVE FRIENDLY
The triangular barrel and textured grip make for trustworthy handling, even when wearing gloves.
CLUTCH MECHANISM & BURLY CLIP
Hold the pencil horizontally when advancing the lead. Activate the clutch mechanism by pressing the top of the pencil. A strong clip keeps your pencil wherever you last clipped it.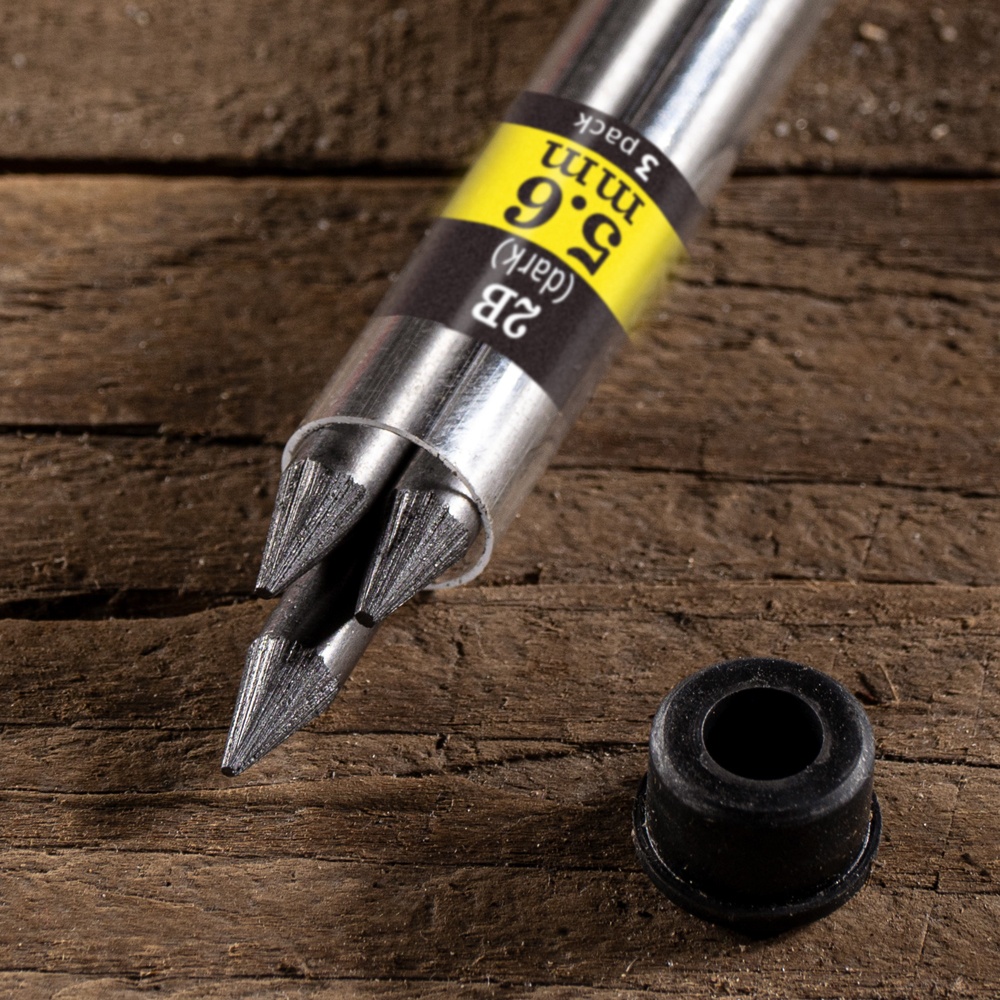 MAX LEAD
The extra thick 5.6mm lead boldly marks your Rite in the Rain Paper just as easily as it marks lumber and other rough surfaces.
Specifications
ITEM
N

°
OR56
GRAVITY-FED LEAD HOLDER
BARREL
COLOR:

Orange

MATERIAL:

Tough plastic,
plated brass clutch

FEATURES:

Click lead release,
burly clip, triangular grip
LEAD
COLOR:

Dark 2B

SIZE:

3.35" x 5.6mm

QTY:

4 leads, 1 storage container

REFILLS:

Coming sooon
IDENTIFICATION
ITEM NO:

OR56

UPC:

632281104025

NSN:

n/a
SINGLE UNIT
SIZE:

5.3"L x .57"W x .83"H

WEIGHT:

.0485 lbs

MANUFACTURED:

Designed in Tacoma, made in China.
PACKAGE
QTY:

1 holder, 4 leads with container.

SIZE:

7.71"L x 3.385"W x .87"H

WEIGHT:

.1 lbs
Gravity-Fed Lead Holder
Option
Unit
Purchase

OR56

$9.95/Each

BK56

$9.95/Each

56-2

$19.90/2-pack
---
With Selected Items:
---