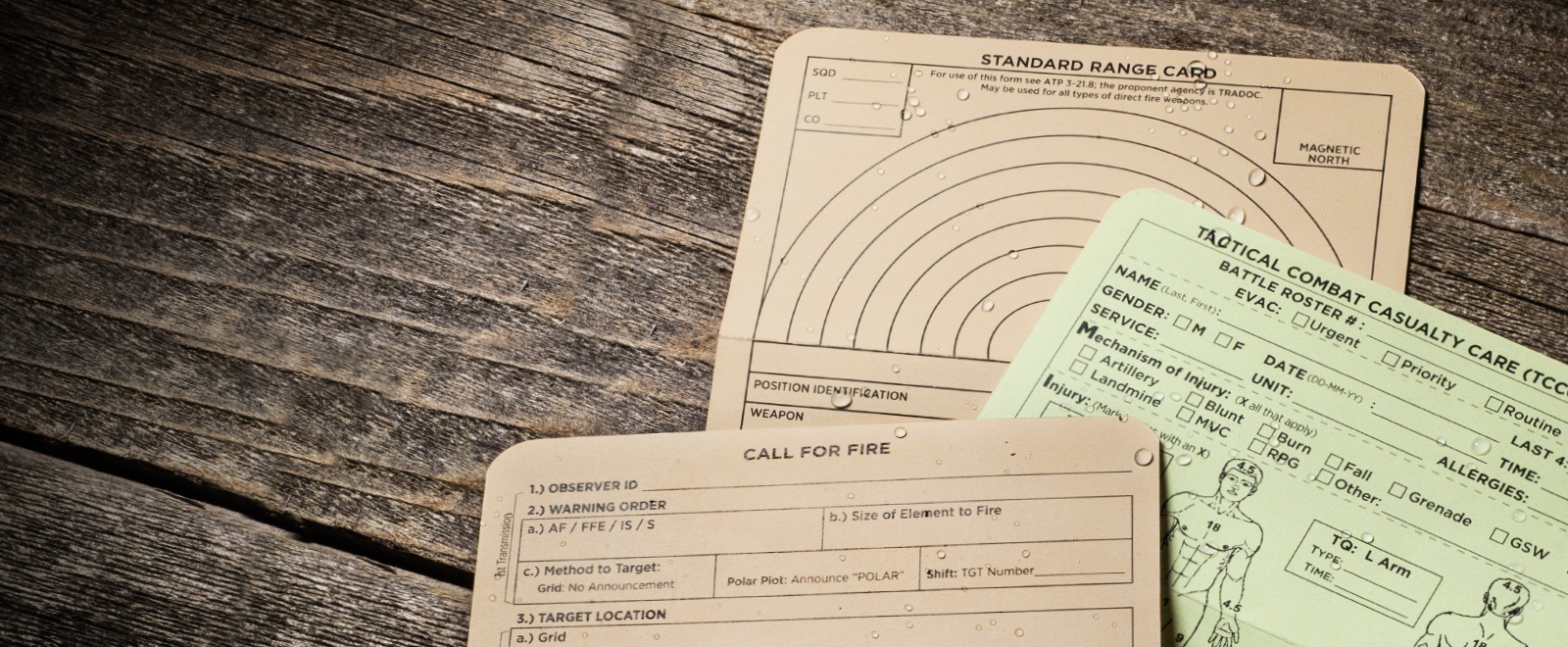 COMBAT CARDS
Guarantee readiness with foldable
Mission Critical Forms. Accessible
as an index card, store in any pocket
for quick access to your most
vital field info.
COMBAT CARD FEATURES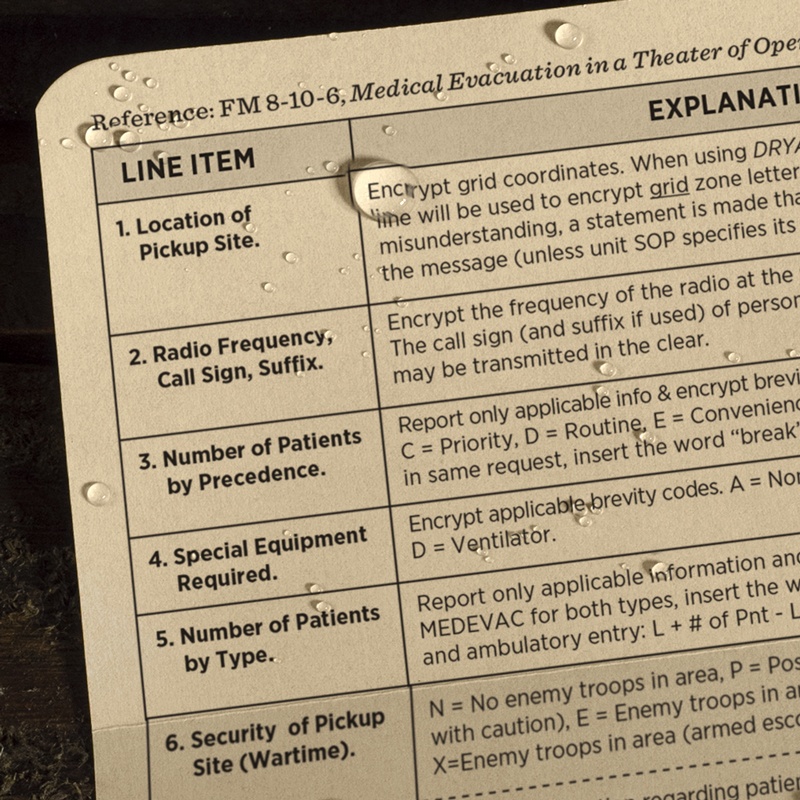 AT-A-GLANCE
Tough enough to survive the elements, these heavyweight cards are ready to communicate at-a-glance with clear prescriptive formatting.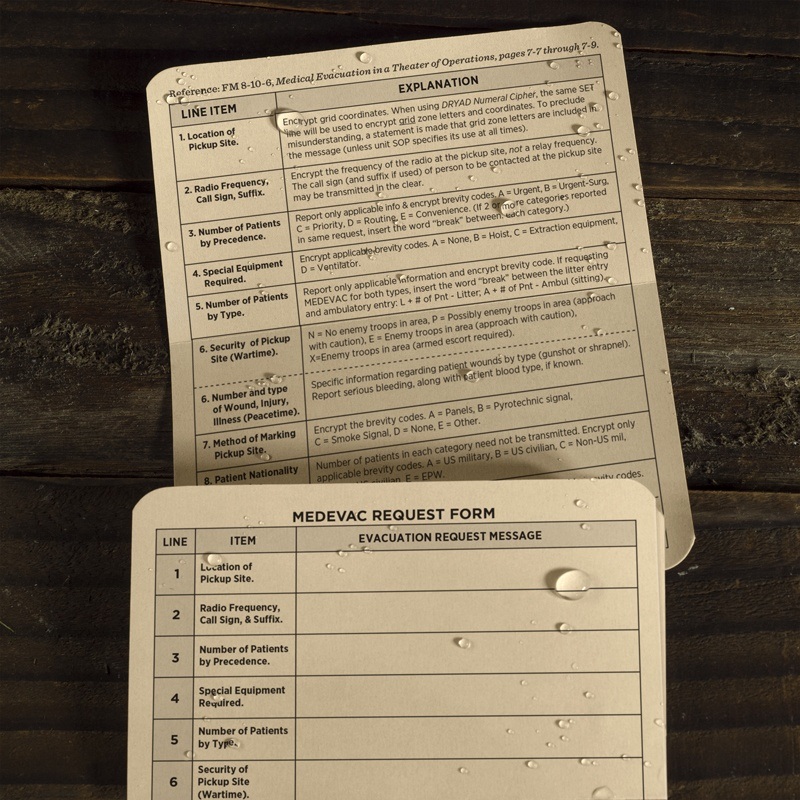 AMPLE ROOM
The folded card's design increase your writing area, yet keeps your form pocketable, for easy access to mission critical information under stress.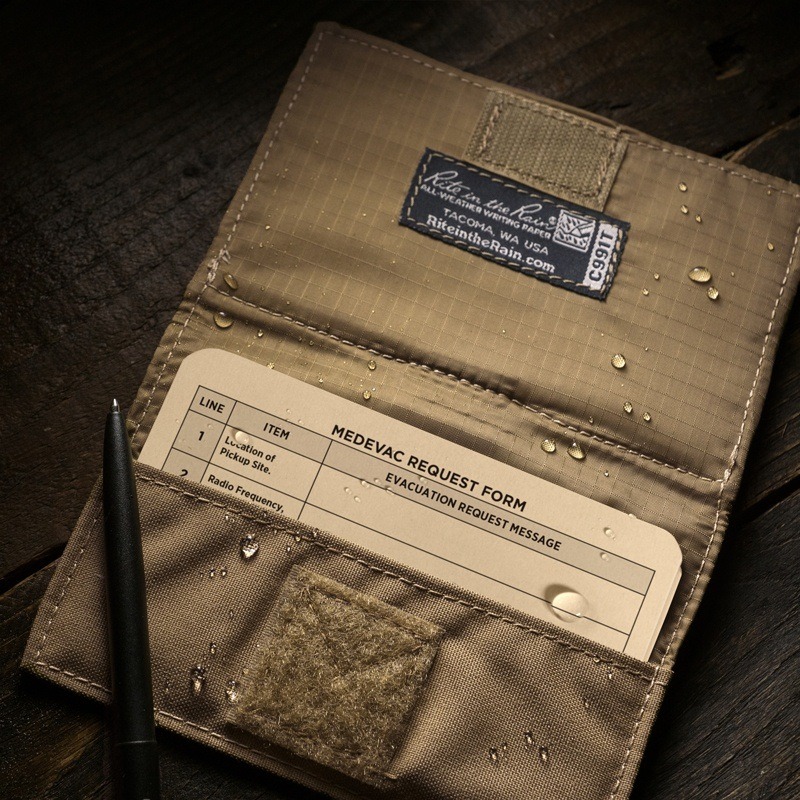 PERFECT FIT
Store your Combat Cards and pen in our rugged Index Card Wallet, which also serves as an on-the-go writing surface.
Specifications
ITEM
N

°
9L991T
Combat Card
ALL-WEATHER PAPER
COLOR:

Tan

SHEET SIZE:

5" x 6" open,
3" x 5" folded

PAGES:

50 sheets per pack

WEIGHT:

100# Heavyweight
Rite in the Rain
PAGE PATTERN
Pattern:

9-Line MEDEVAC (front),
Explanations (back)

INK COLOR:

Black
View CARD SAMPLE (pdf)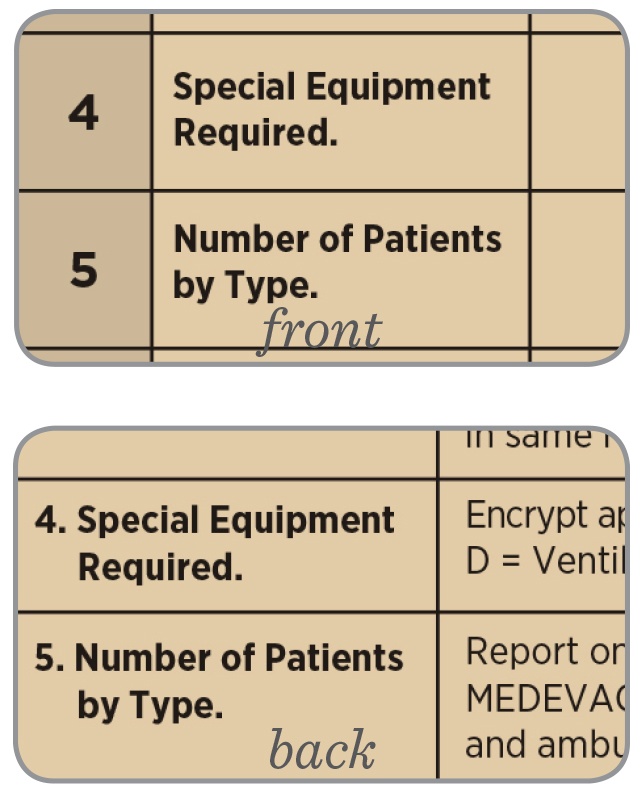 IDENTIFICATION
ITEM NO:

9L991T

UPC:

632281101734

NSN:

7530-01-693-7886
SINGLE UNIT
SIZE:

5" x 6"

MANUFACTURED:

U.S.A.
PACKAGE
QTY:

50-pack

SIZE:

5" x 6" x .375"

WEIGHT:

.37 lbs
Field Portrait
P.F.C., JOHN RYAN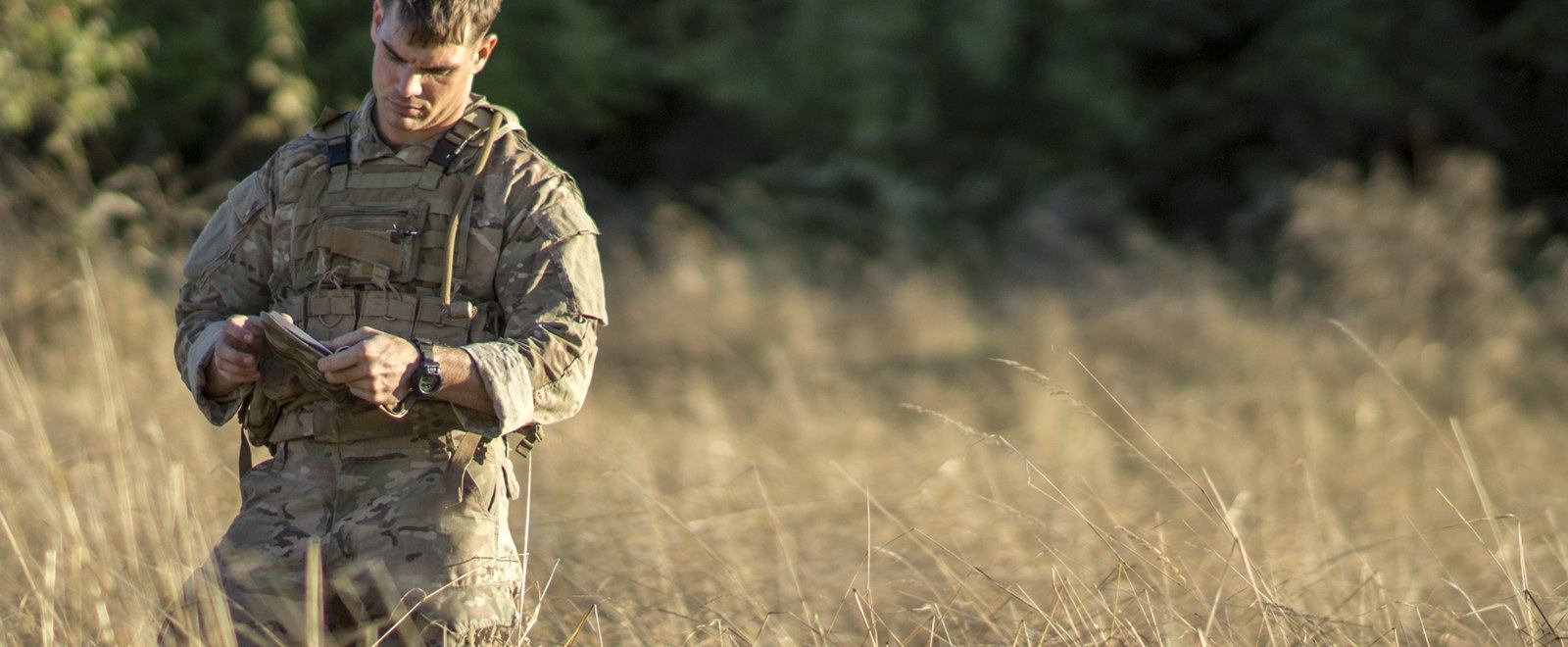 P.F.C. John Ryan, relies on Rite in the Rain
to keep up with his demanding schedule
as well as extreme training conditions,
from his tactical operations abroad to
his daily routines on-base.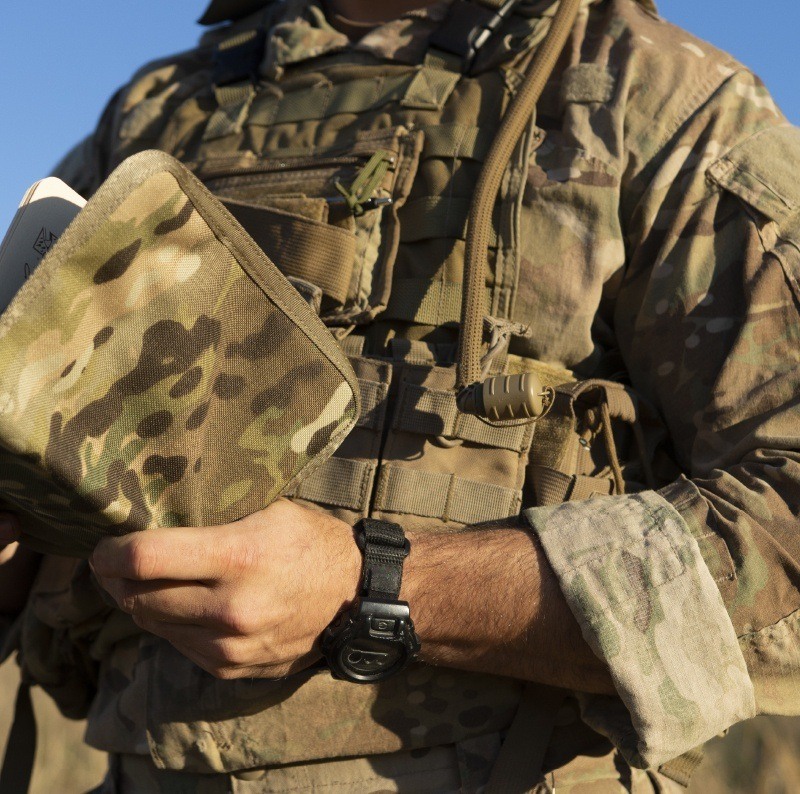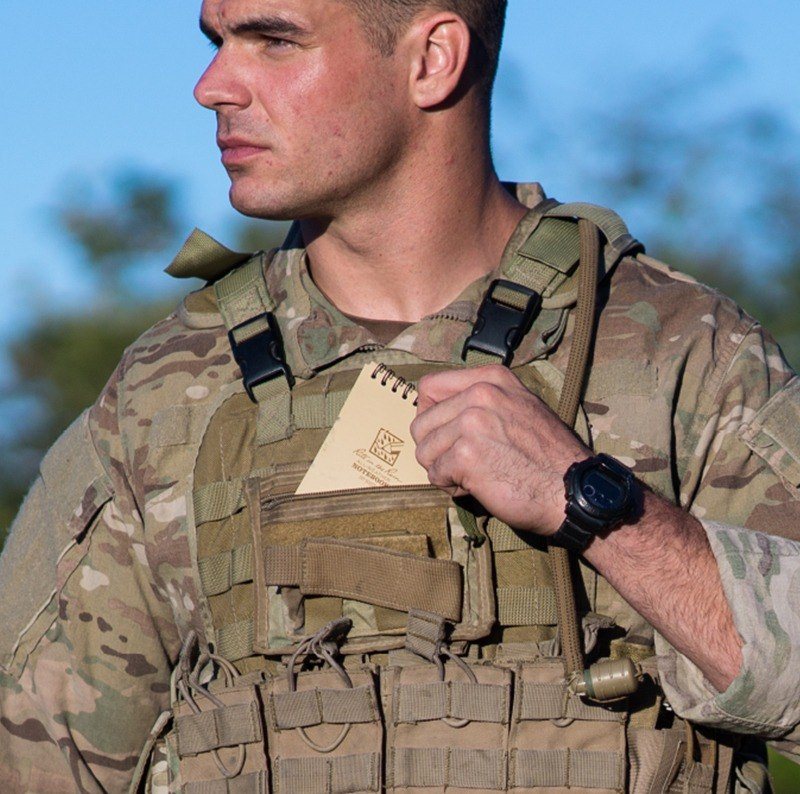 9-LINE MEDEVAC CARD
Option
Unit
Purchase

9L991T

$16.95/50-pack

CFF991T

$16.95/50-pack

RC991T

$16.95/50-pack

MIST991

$16.95/50-pack
---
With Selected Items:
---