Mechanical
Pencil Lead
Refills
Keep your Rite in the Rain Mechanical
Pencils going strong with these
handy refill packs.
Mechanical Pencil Refill Features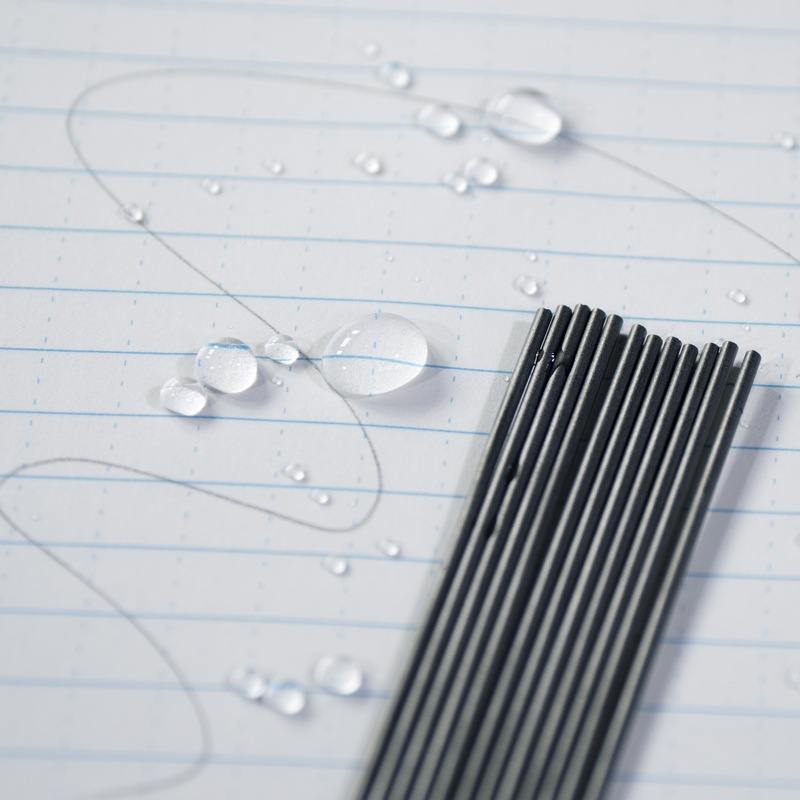 LAST LONGER
Extra-long leads for uninterrupted writing, no matter the conditions. Fits No.13 and No.15 Mechanical Pencils.
EASY LOAD
Mechanical Pencils are easy to reload, simply drop a single piece into the shaft under the eraser.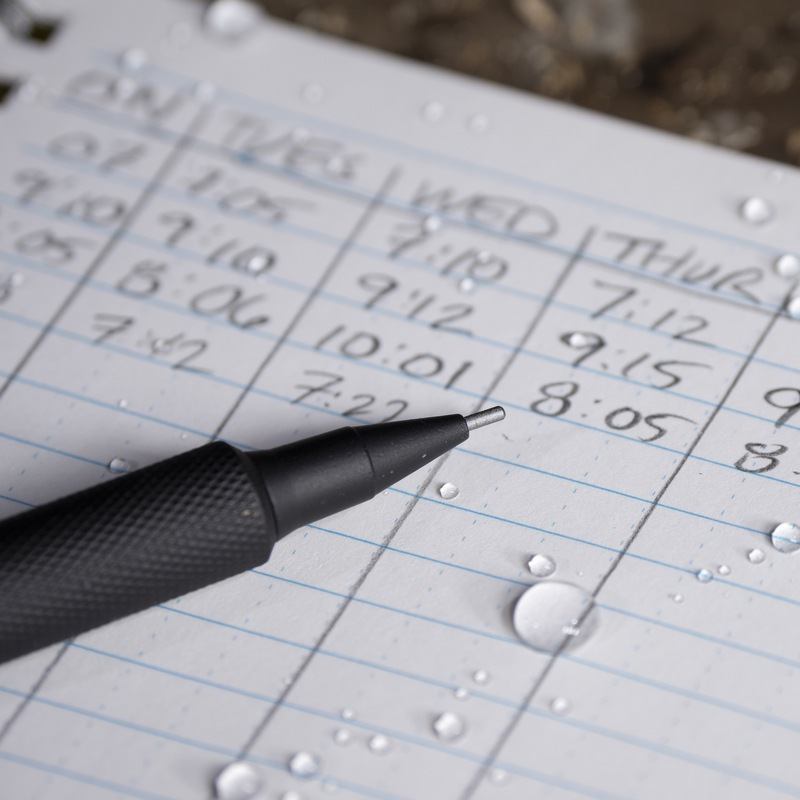 WORK-READY LEAD
Fine enough to record details but thick enough to survive the work site, the dark (2B) 1.3mm lead is ready to get the job done.
Specifications
ITEM
N

°
13BR
Mechanical Pencil Lead Refill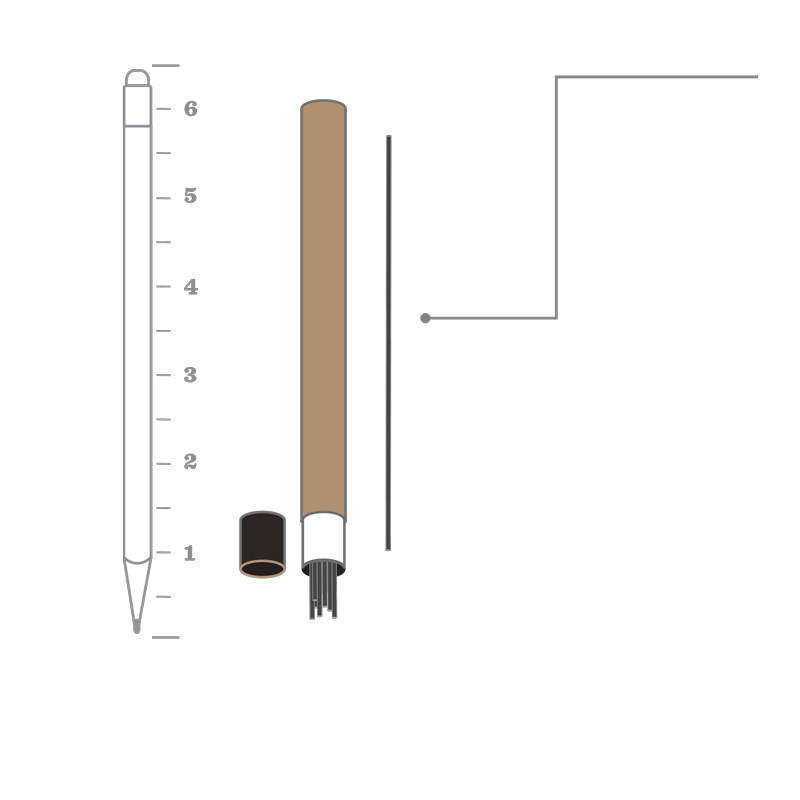 IDENTIFICATION
ITEM NO:

13BR

UPC:

632281102021

NSN:

n/a
SINGLE UNIT
TUBE SIZE:

5.31" L, .52" D

WEIGHT:

.02 lbs

MANUFACTURED:

China
PACKAGE
QTY:

12 leads

SIZE:

7.875" x 2.25" x .55"

WEIGHT:

.04 lbs
Mechanical Pencil Lead Refills
Description
12 Black Leads - 1.3 mm / 2B
---