OUTDOOR DESKS
Lock Down your documents...
even on the windiest days.
A strong clip secures your notes
and inside storage protects your
writing essentials.
OUTDOOR DESK FEATURES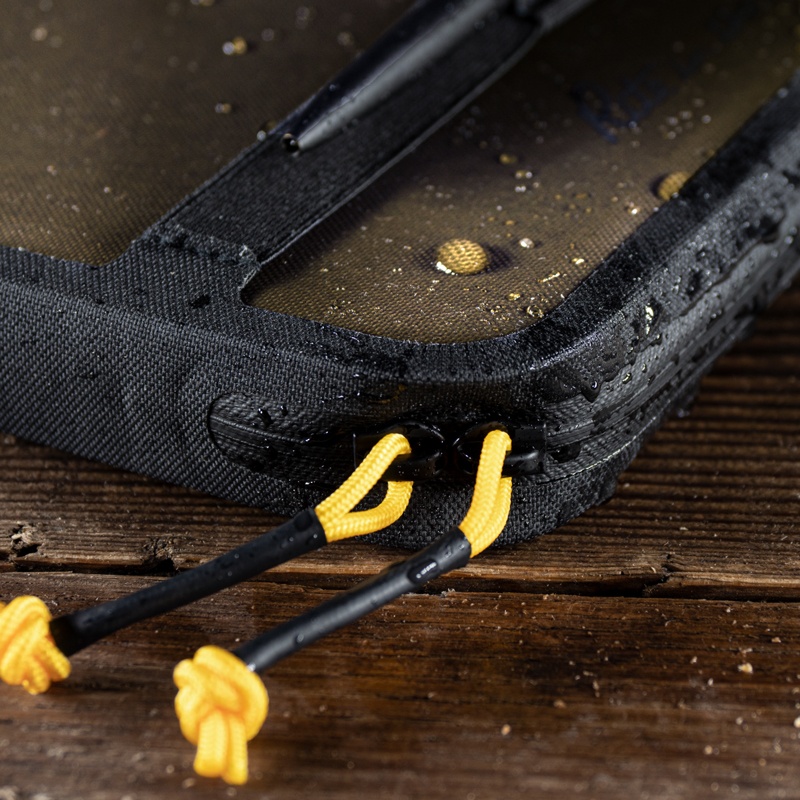 SECURE YOUR GEAR
Everything from the TPU material to the welded seams and joints are constructed to protect your gear... even during a monsoon!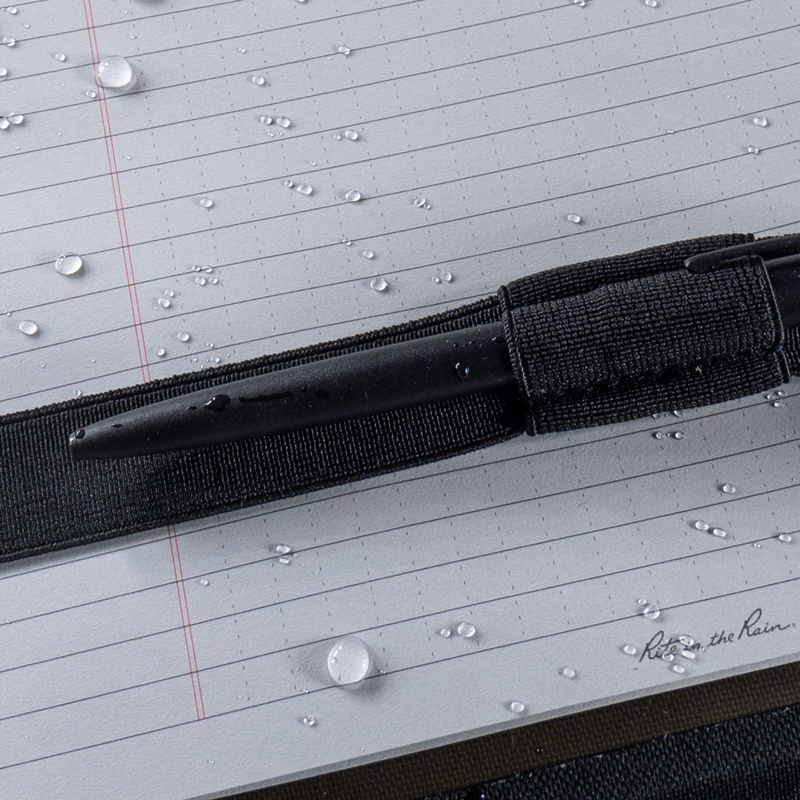 LOCK IT DOWN
A rust-resistant clamp and elastic band secure sheets on a windy day while also keeping your pens close at hand.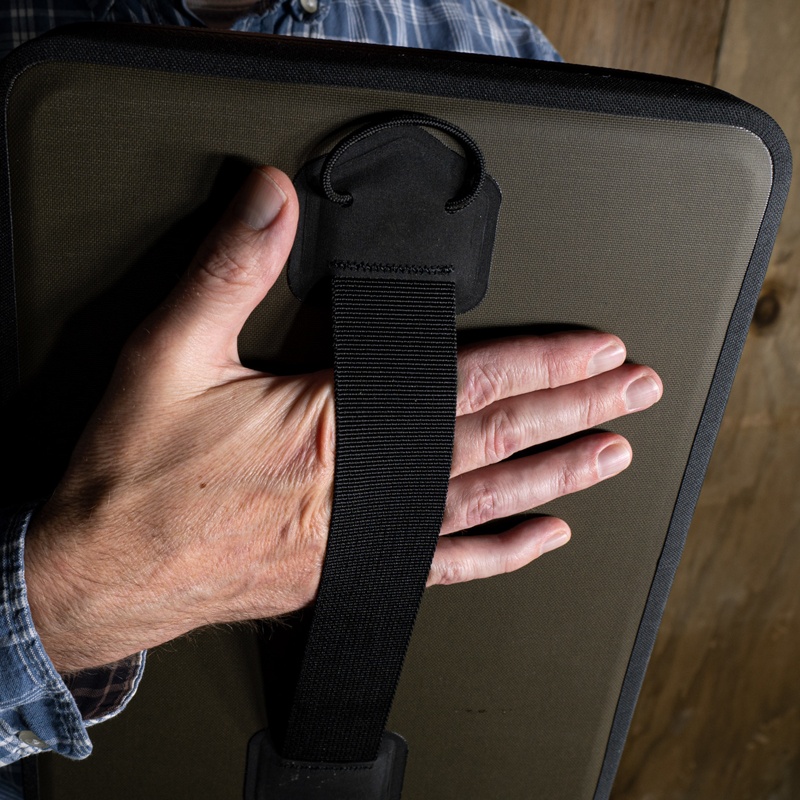 EASY HANDLING
The tough webbing handle allows your free hand to keep working and the hang-loop makes for easy storage.WATCH VIDEO to get a closer look.
Specifications
ITEM
N

°
297
Clampdesk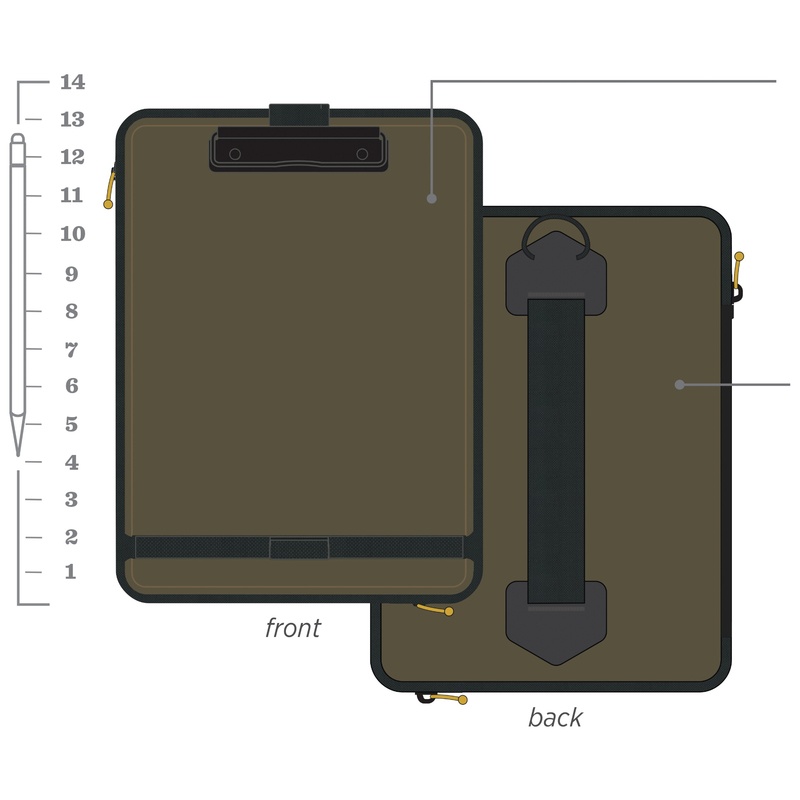 WEATHERPROOF SHELL
COLOR:

Olive and black

MATERIAL:

Durable TPU

FEATURES:

Watertight welded seams and joints
CONSTRUCTION
FITS:

200 sheets of 8.5" x 11" or
A4 sized Rite in the Rain

STORAGE:

2 external pen loops

FEATURES:

Rust-resistant clamp, stiff writing surface, elastic sheet retention strip, 2 zippers, tough webbing handle, 550 cord hang-loop
CLICK TO VIEW INSIDE DESK (.jpg)
SWATCH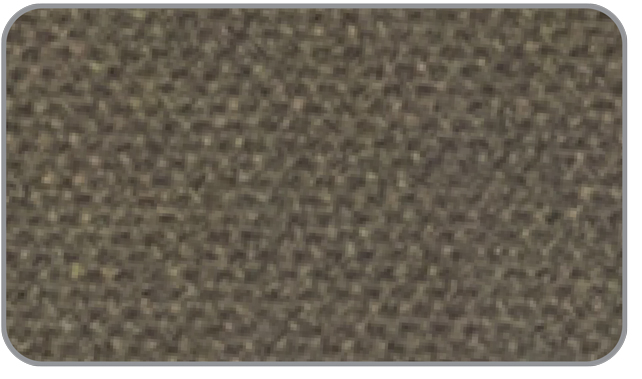 IDENTIFICATION
ITEM NO:

297

UPC:

632281103691

NSN:

n/a
SINGLE UNIT
SIZE:

13" x 9.7" x 1.5"

WEIGHT:

1.4 lbs

MANUFACTURED:

China
PACKAGE
QTY:

1

SIZE:

13.125" x 10" x 1.5625"

WEIGHT:

1.4 lbs
MONSOON FIELD DESK
Option
Unit
Purchase

Monsoon Field Desk

Description

Fits up to 200 Sheets of 8.5" x 11" or A4 Sized, 2 external Pen Loops

297

$39.95/Each

296

$40.95/Each

295

$20.95/Each
---
With Selected Items:
---