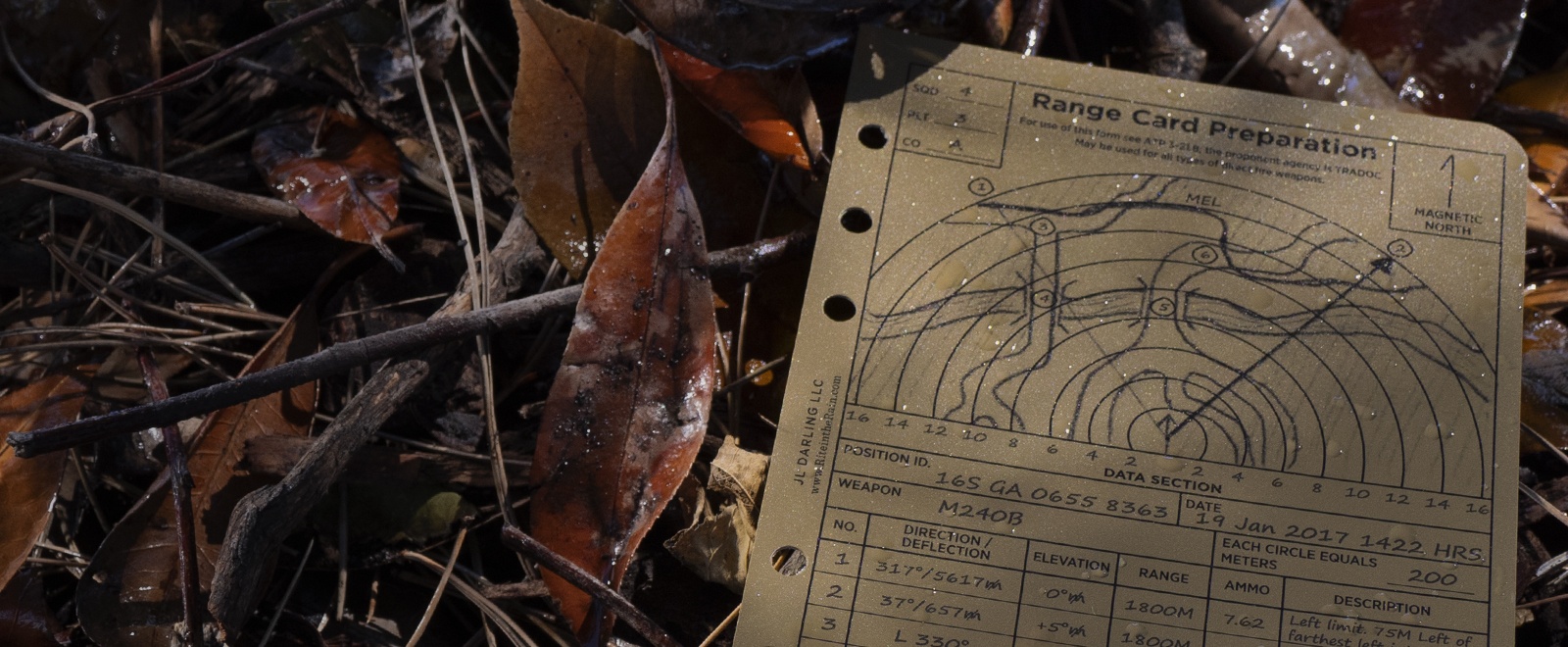 TACTICAL REFERENCE CARD SET
Valuable reference material helps keep the Mission on track and ensures that intel will be interpreted correctly as it gets passed up the chain of command.
TACTICAL REFERENCE CARD FEATURES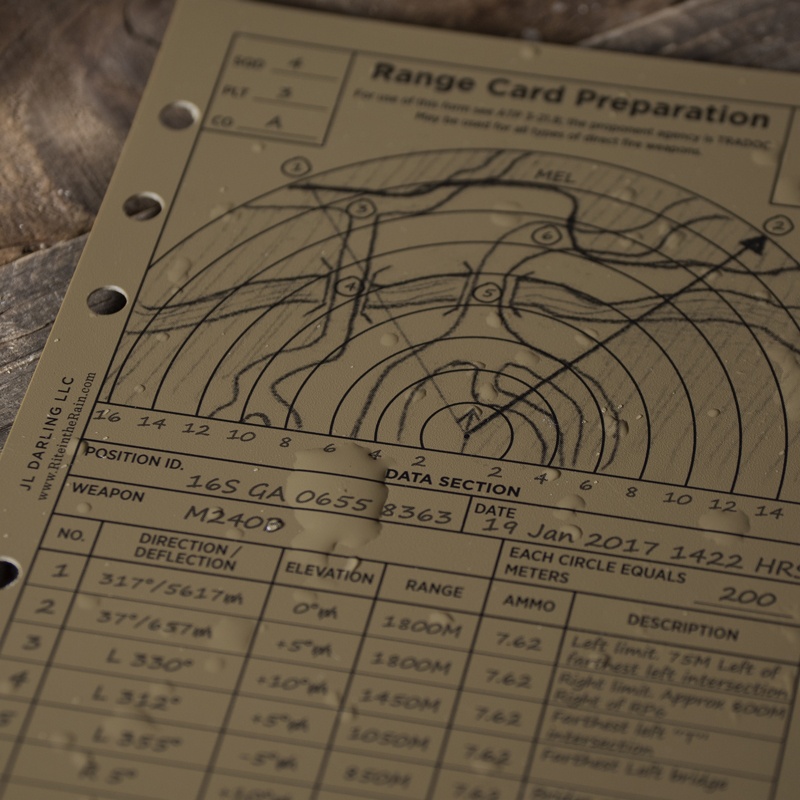 REFERENCE MATERIALS
Precision is essential in the military - rulers, charts,map scales, common symbols, and mapping techniques prove handy in the field.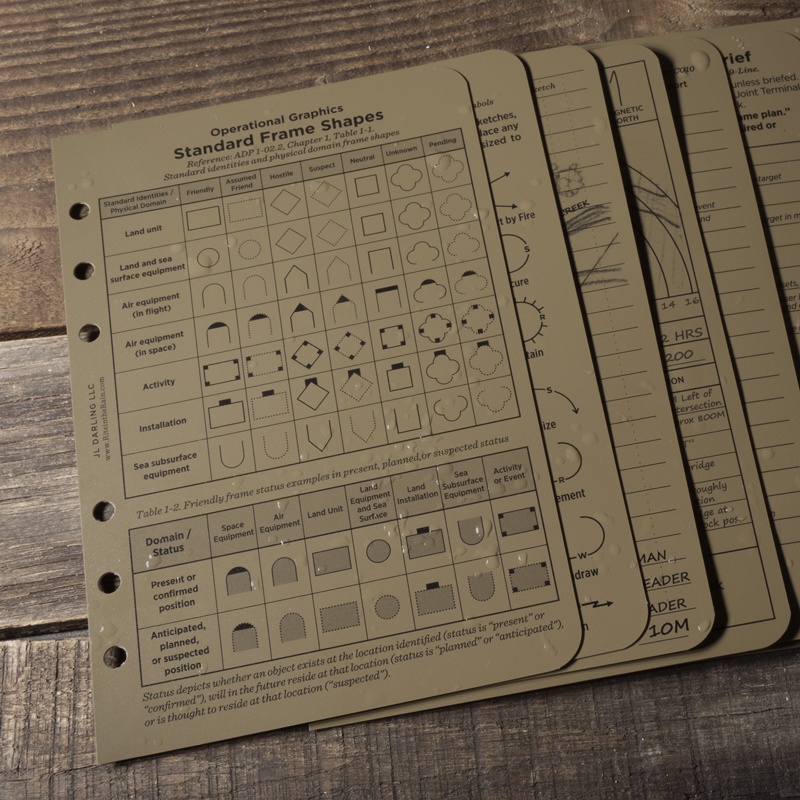 FIELD READY
These Polydura cards are ready to take on daily abuse in the field, no matter how tough the conditions.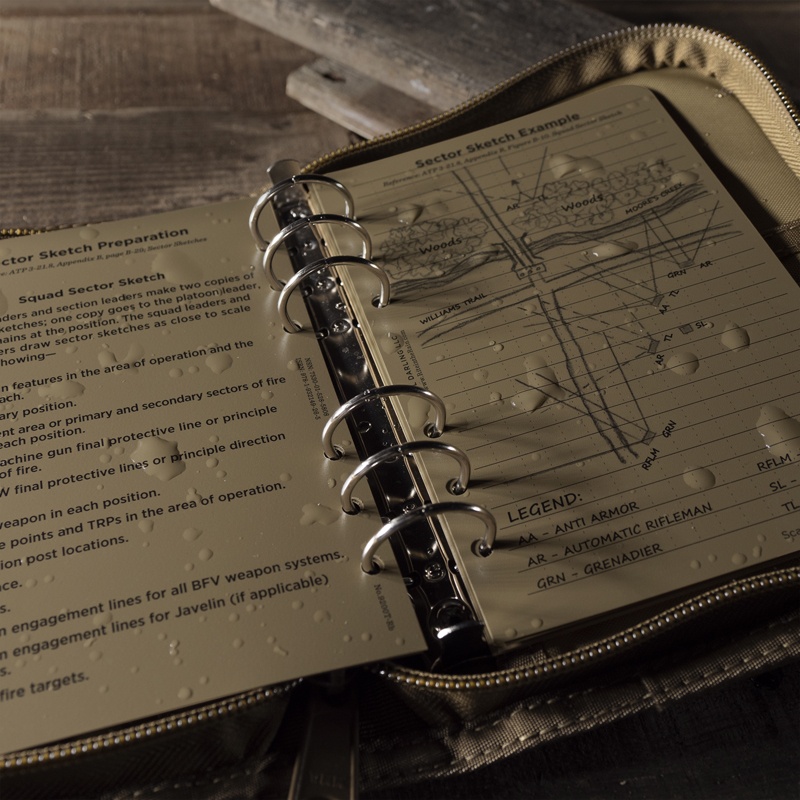 INDUSTRIAL STRENGTH
Keep your Tactical Reference Cards secure in a virtually indestructible Rite in the Rain Binder.
Specifications
ITEM N° 9200T-R Tactical Reference Card Set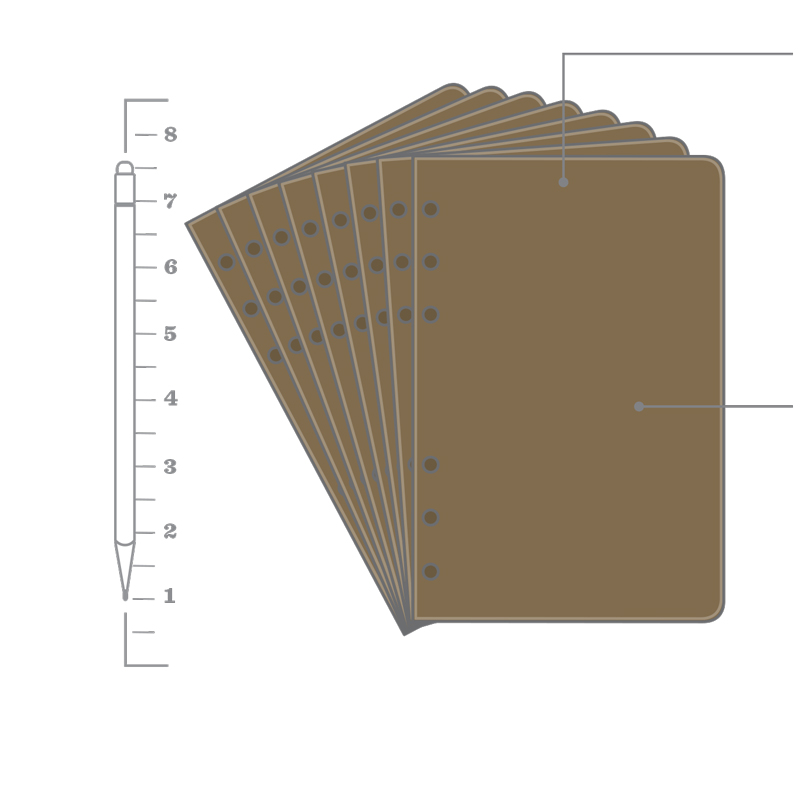 CARDS
COLOR:

Tan

SIZE:

4.625" x 7"

PAGES:

8 two-sided cards filled with tactical reference materials.
View sample of Card Set.
CONSTRUCTION
FITS:

Rite in the Rain Ring Binders

FEATURES:

6-hole punch (Franklin Covey® 'Compact' punch design)

FINISH:

Rounded corners
REFERENCE
Tactical Missions Graphics
Classes of Supply
Sector Sketch Example
Evaluate a Casualty / First Aid
Attack Helicopter Capabilities
Call for Fire
Enemy Unit Symbols
Sector Sketch Preparation
Range Card Example
U.S.M.C. Troop Leading Steps
NBC-4 Report
Immediate CAS Report
9 Line Medical Evac. Request
Friendly Unit Symbols
Standard Range Card Preparation
Troop Leading Procedures
Artillery Capabilities
NBC-1 Report
Spot Report/Salute
IDENTIFICATION
ITEM NO:

9200T-R

UPC:

632281900504

NSN:

7530-01-528-5808
SINGLE UNIT
SIZE:

4.625" x 7"

WEIGHT:

.18 lbs
PACKAGE
QTY:

1

SIZE:

4.625" x 7" x .25"

WEIGHT:

.18 lbs
Tactical Reference Card Set
4.625" x 7", Tactical Reference Cards, Set of 8