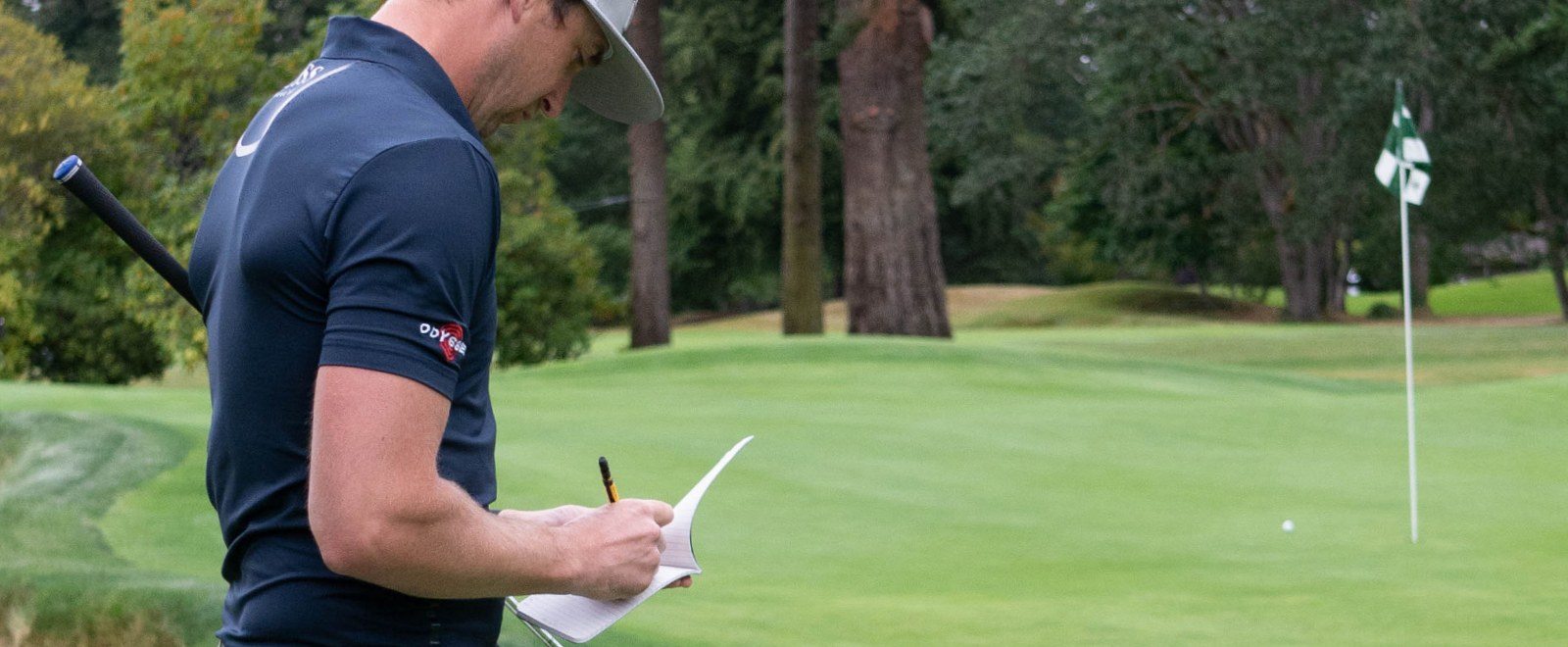 Chris Killmer
Golf Notebook
Our water-resistant Golf Notebook
will survive rainy days, sweaty
pockets, and your golf bag...
It's anything but par for the course.
Golf Notebook Features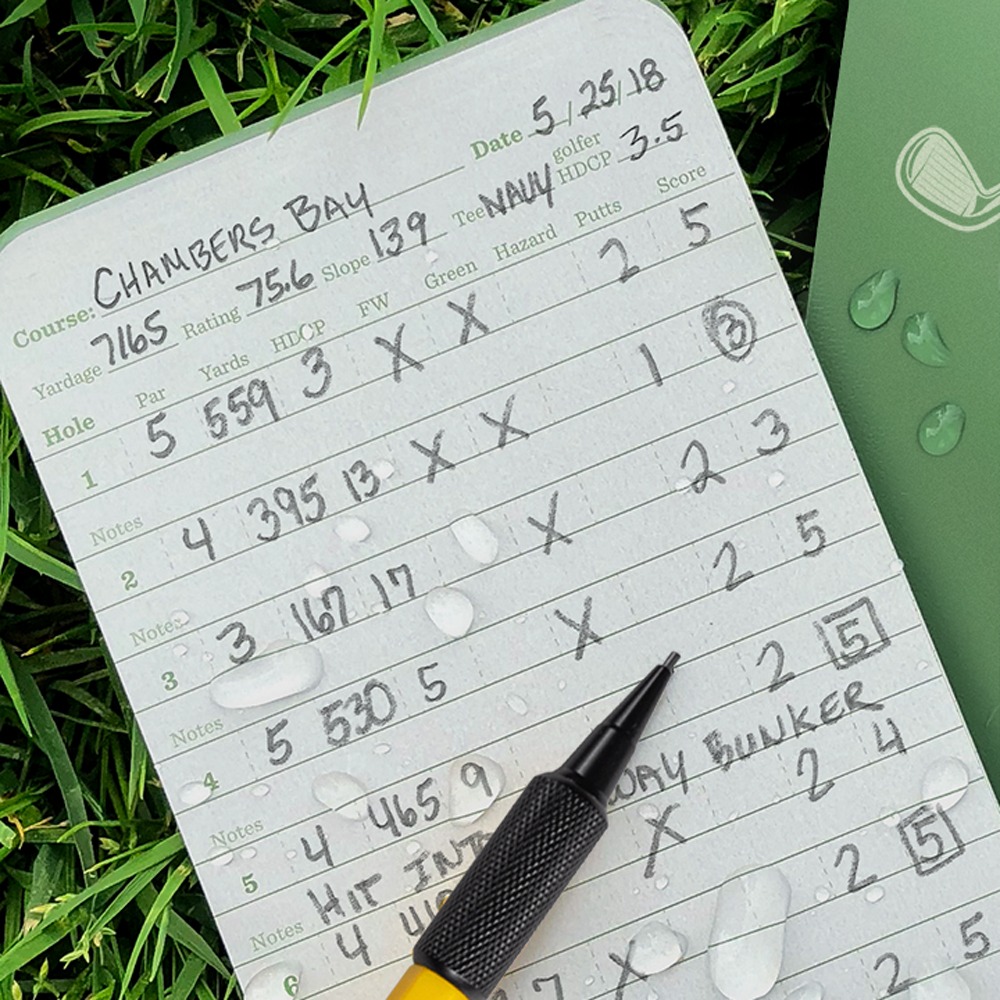 DRIVE YOUR GAME FORWARD
Yardage distances for each club, an advanced score section, and room for notes all help you refine your game.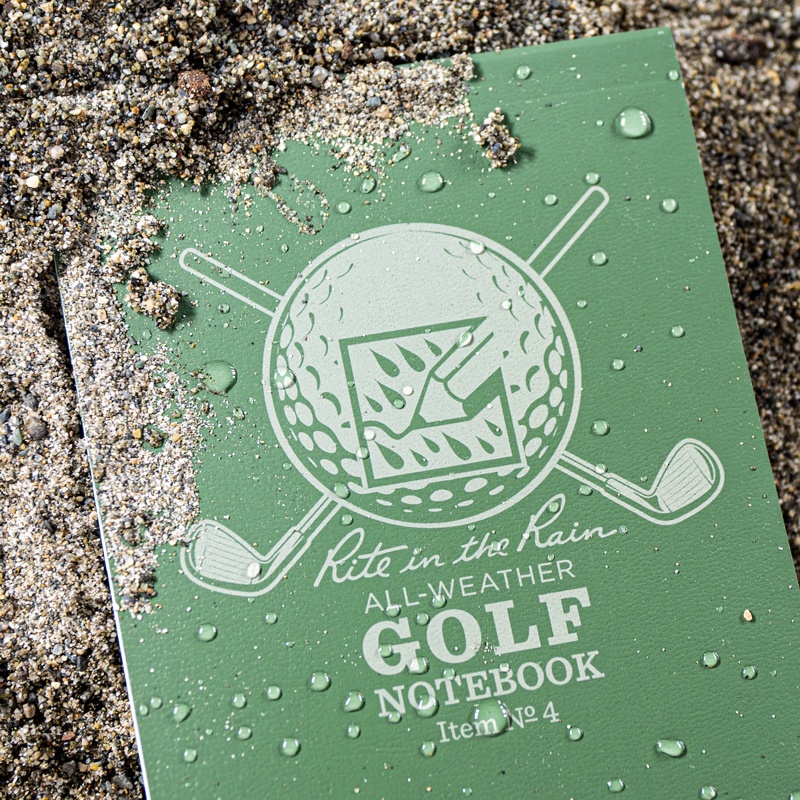 TOUGH COVER
The Field-Flex Cover can take a beating in your golf bag or conforms to your pocket - no worse for the wear.
HANDY REFERENCE
Course markers, scoring marks, and commonly misunderstood rules, come in handy even for a seasoned player.
Specifications
ITEM
N

°
4
Golf Notebook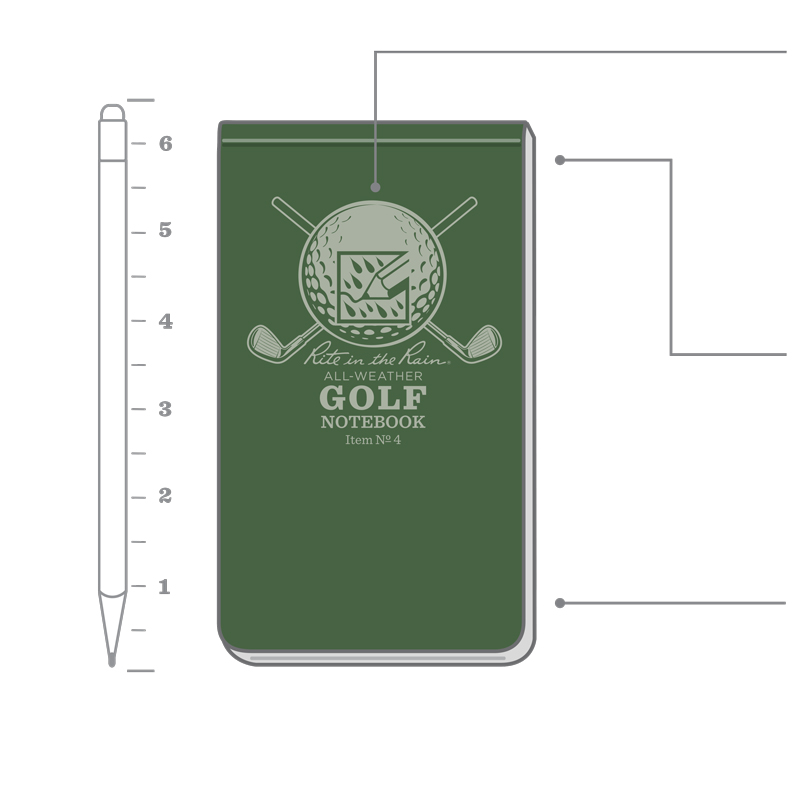 COVER
COLOR:

Green

MATERIAL:

Field-Flex

REFERENCE:

Imperial & metric rulers, course markers, scoring markers
BINDING
STYLE:

Perfect bound

PROPERTIES:

Weatherproof glue

FINISH:

Rounded corners
ALL-WEATHER PAPER
COLOR:

Gray

SHEET SIZE:

3.5" x 5.75"

PAGES:

48 pages / 24 sheets

WEIGHT:

32# Rite in the Rain

PERFORATED:

No
PAGE PATTERN
Pattern:

Score & Stats Form, Golf Club Data Form, and Notes. View sample pages (pdf).

INK COLOR:

Green

TITLE PAGE:

Yes

REFERENCE:

Commonly Misunderstood Rules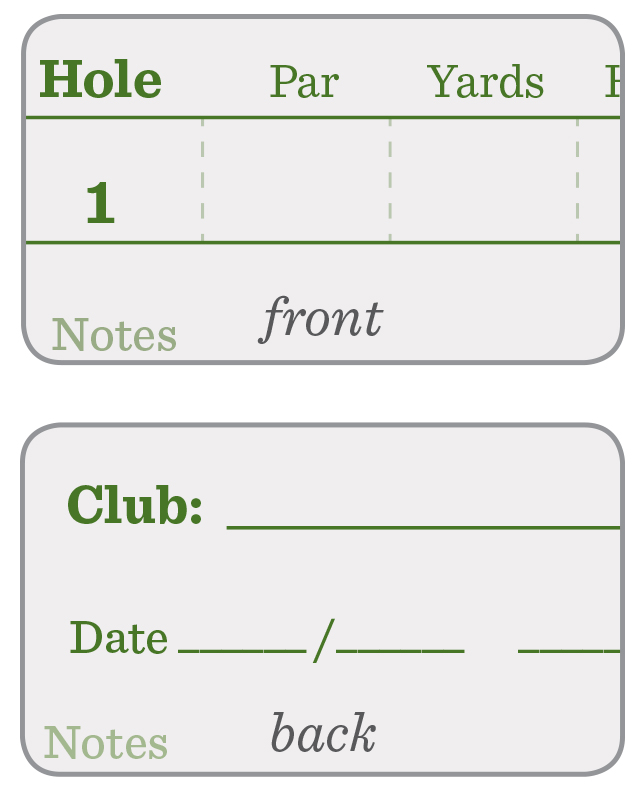 IDENTIFICATION
ITEM NO:

4

UPC:

632281100584

NSN:

n/a

ISBN:

978-1-60134-277-5
SINGLE UNIT
SIZE:

3.5" x 6" x .18"

WEIGHT:

.1 lbs

MANUFACTURED:

U.S.A.
PACKAGE
QTY:

1

SIZE:

3.5" x 6" x .18"

WEIGHT:

.1 lbs
Field Portrait
Pro Golfer, Chris Killmer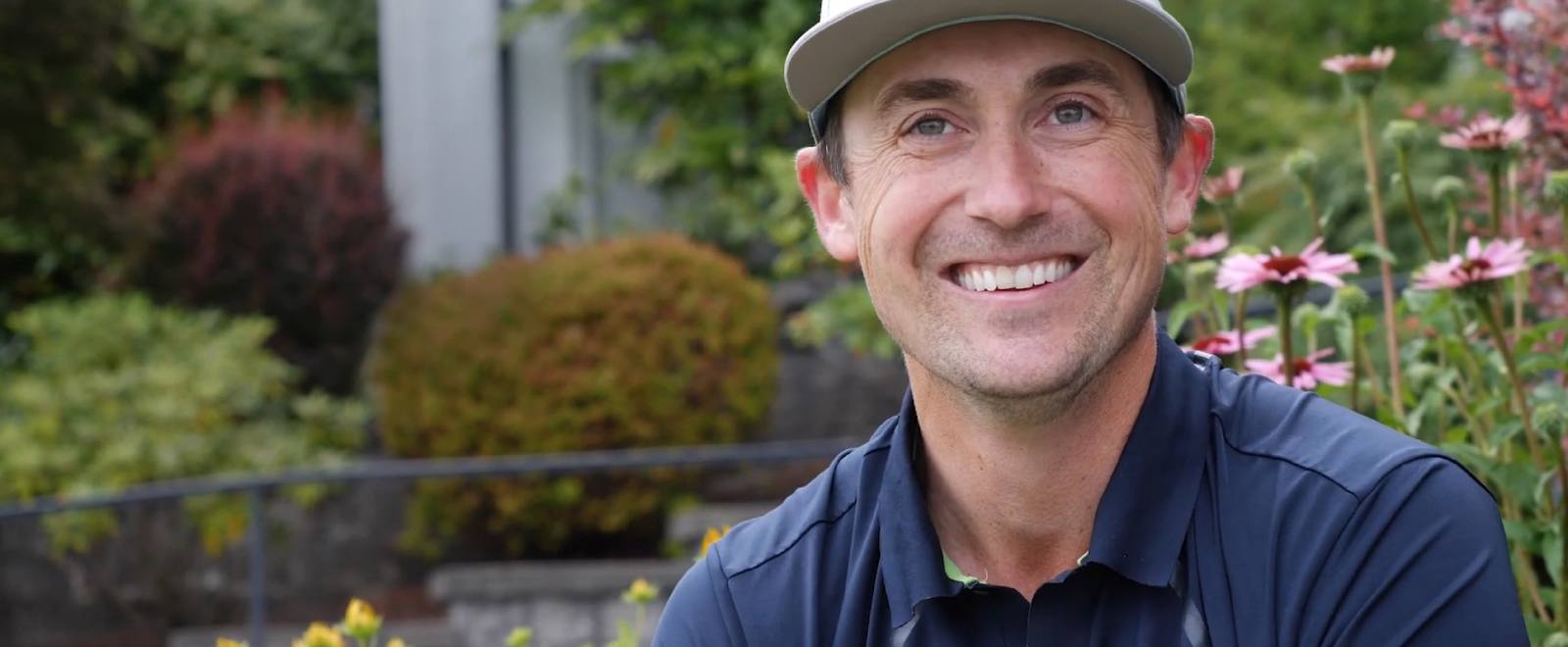 Pro Golfer, Chris Killmer has been using Rite in the Rain to improve his golf game for over 20 years. His father has supported Chris's career in every way, including introducing him to Rite in the Rain back in 1999. Chris is a methodical golfer and it shows in his swing and in his notes. Chris still counts on Rite in the Rain to survive the golf course and the test of time.
Golf Notebook
3.5" x 6", Score/Stats and Golf Club Data
---