No.15 WORK-READY
MECHANICAL PENCIL
Eraser REFILLS
WE ALL MAKE MISTAKES. OUR ERASERS
ARE READY TO MAKE IT RITE, REMOVING
MARKS WITHOUT TEARING YOUR PAPER.


Note: Fits No.15 Mechanical Pencils only.
WORK-READY MECHANICAL PENCIL ERASERS FEATURES
NOBODY'S PERFECT
If you happen to make a mistake this eraser easily removes marks from Rite in the Rain Paper or plain paper.
EASY TO RELOAD
Simply push a new eraser into an empty eraser holder and replace. If necessary, the new use holder included in refill pack.
EFFECTIVE
The specially formulated eraser, with its textured rubber, removes marks without damaging your paper.
Specifications
ITEM
N

°
15ER
WORK-READY MECHANICAL PENCIL ERASERS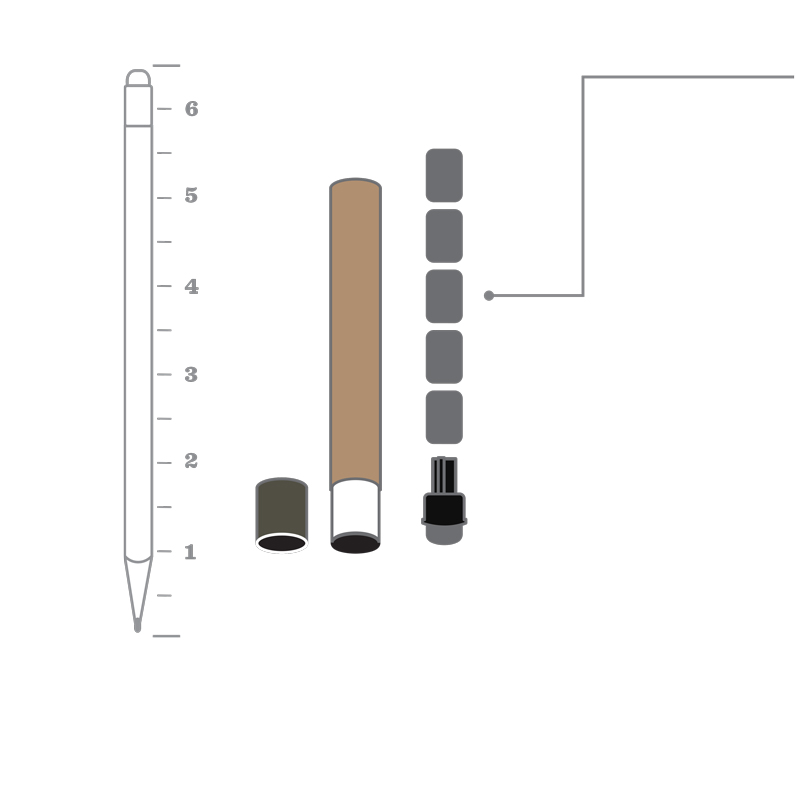 IDENTIFICATION
ITEM NO:

15ER

UPC:

632281103196

NSN:

n/a
SINGLE UNIT
TUBE SIZE:

4.055"L, .629"D

WEIGHT:

.058 lbs

MANUFACTURED:

China
PACKAGE
QTY:

6 erasers, 1 holder

SIZE:

7.87" x 2.24" x .65"

WEIGHT:

.058 lbs
No. 15 Mechanical Pencil Eraser Refills
Includes 6 Erasers, 1 Holder
---