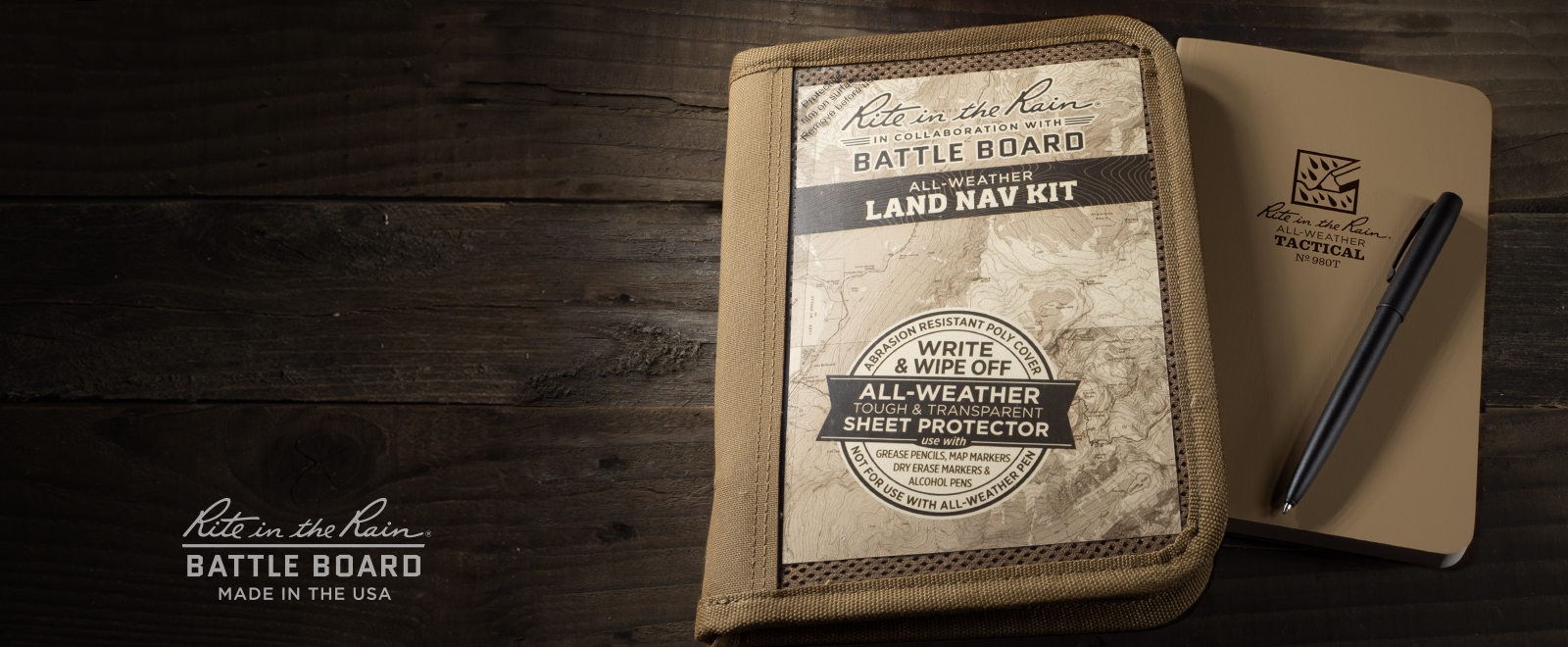 LAND NAV KIT
Find your way through any weather condition; Develop the mission,
then task directly from your notebook and integrated display.
Land Nav Kit Features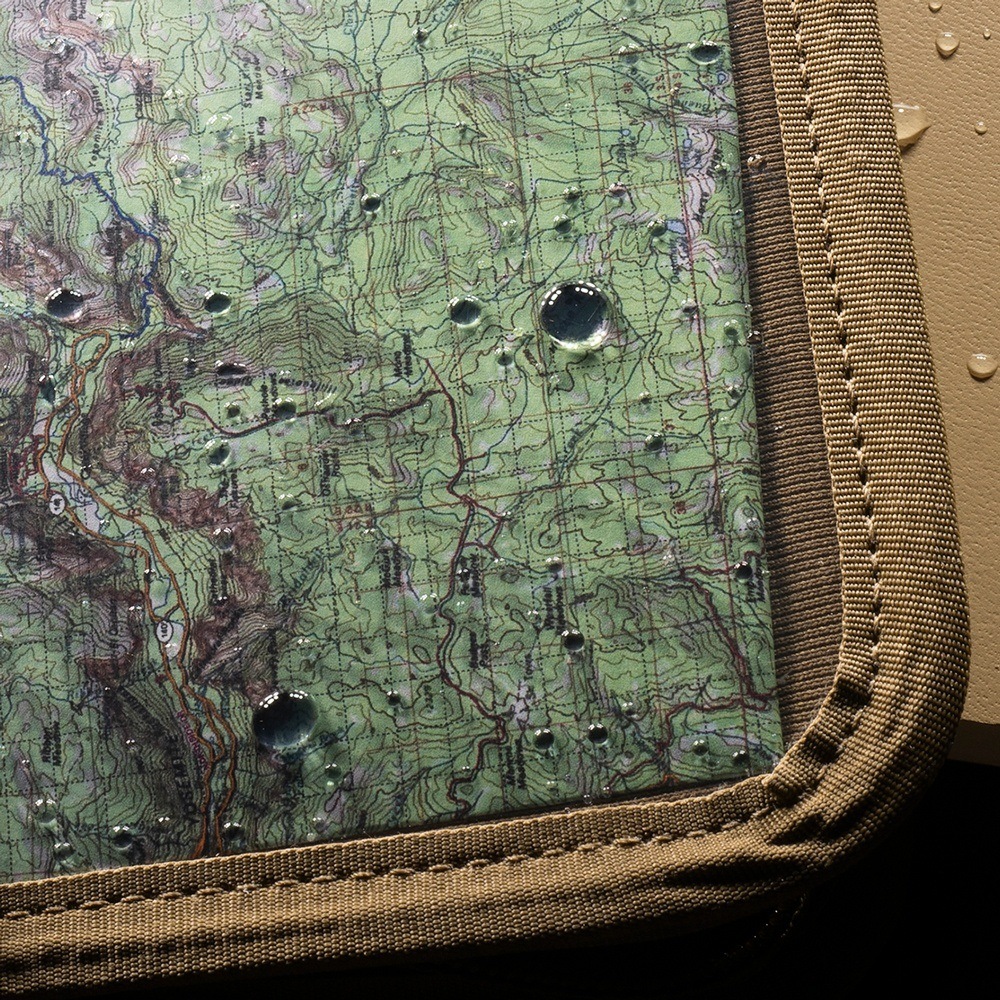 TRANSPARENT DISPLAY
Designed in collaboration with "Battle Board" this scratch-resistant sheet protector secures your map and mission critical data.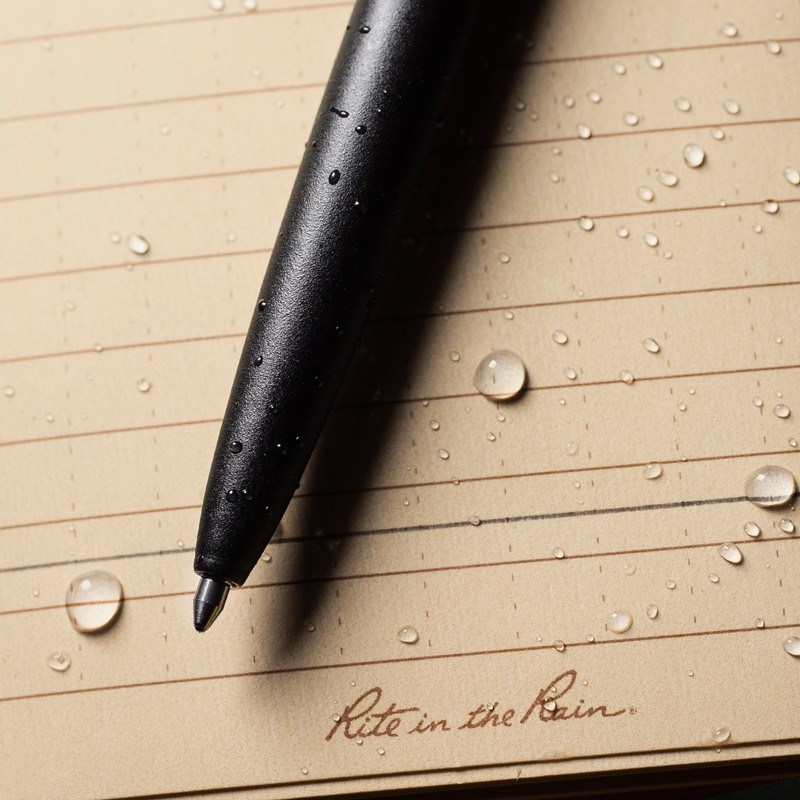 WRITES THROUGH...
Permanent ink writes through water, sweat, grease, and mud without clumping or smearing.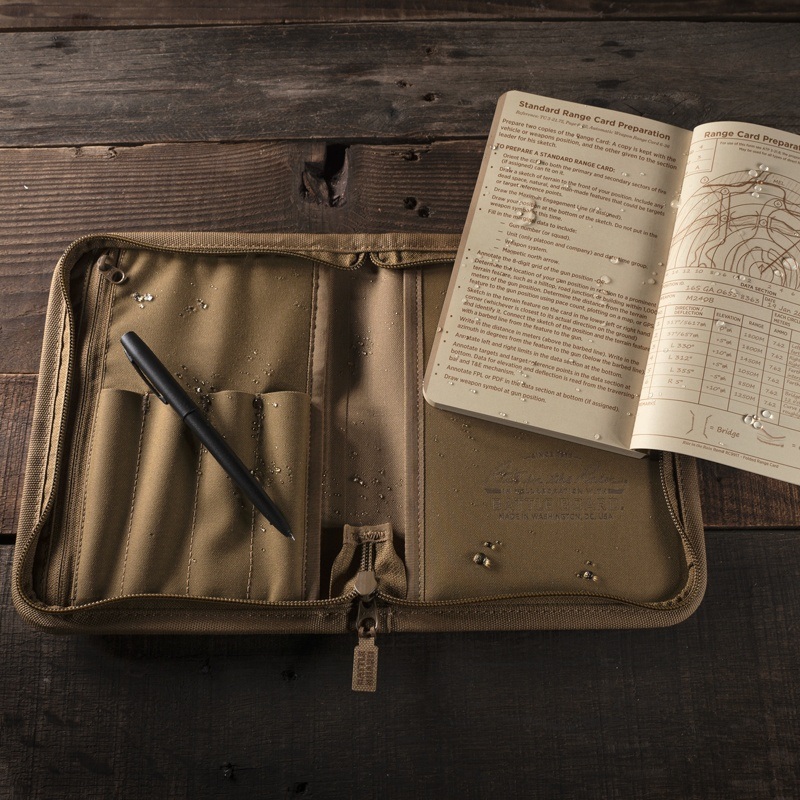 TACTICAL FIELD BOOK
Filled with reference materials - rulers, charts, map scales, common symbols, and mapping techniques all prove handy in the field.
Specifications
ITEM N° BB980T-KIT Land Nav Kit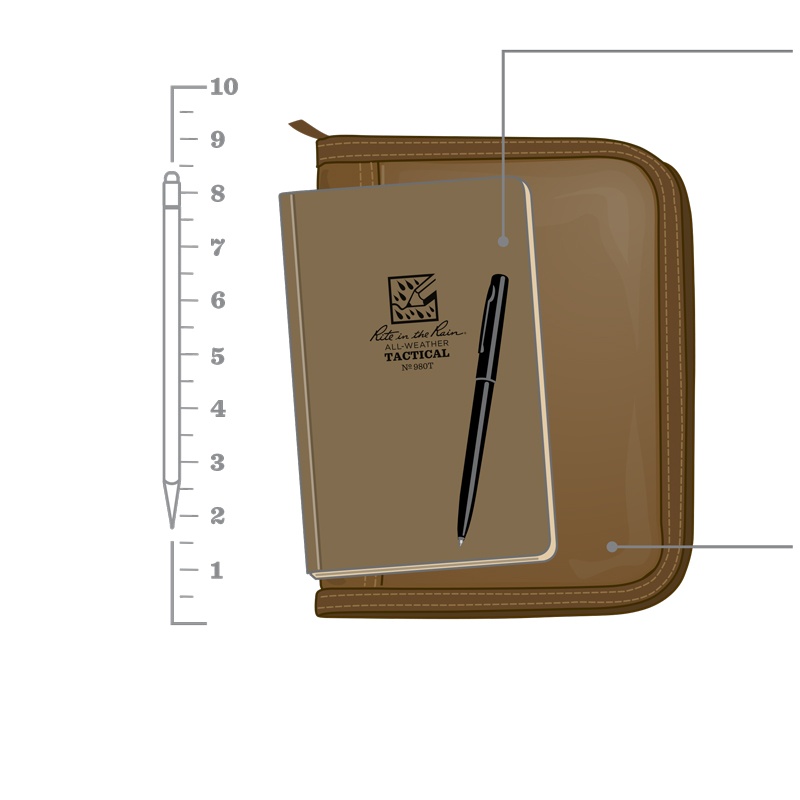 ALL-WEATHER METAL PEN
BARREL COLOR:

Flat black

INK COLOR:

Black

CARTRIDGE:

Pressurized, performs in temperatures from -30F to 250F, under water (up to 35 ft), writes upside down.

REFILLS:

Available
Map Marker and Grease Pencil not included.
BOOK COVER
COLOR:

Tan

MATERIALS:

CORDURA® fabric, polycarbonate display

FITS:

Side bound books up to 5.5" x 7.25", display fits 4.625" x 7"

INTERNAL STORAGE:

4 writing instrument pockets, 1 large zippered compartment, 1 notebook pocket, and 1 large pocket

FEATURES:

Transparent sheet protector for use with a Map Marker or Grease Pencil (not included), rugged zipper closure
TACTICAL FIELD BOOK
COVER COLOR:

Tan

COVER MATERIAL:

Field-Flex

BINDING STYLE:

Perfect bound

PAPER:

Tan

SHEET SIZE:

4.25" x 7.25"

PAGES:

160 pages / 80 sheets

PERFORATED:

Yes

WEIGHT:

32# Rite in the Rain

INK COLOR:

Brown

REFERENCE:

16 tactical
reference pages. Click to view.

PAGE PATTERN:

Universal
IDENTIFICATION
ITEM NO:

BB980T-KIT

UPC:

632281101765

NSN:

7530-01-693-7613
SINGLE UNIT
SIZE:

8.375" x 7" x 1.375"

WEIGHT:

.9 lbs

MANUFACTURED:

U.S.A.
PACKAGE
QTY:

1

SIZE:

8.375" x 7" x 1.375"

WEIGHT:

.9 lbs
Field Portrait
P.F.C., John Ryan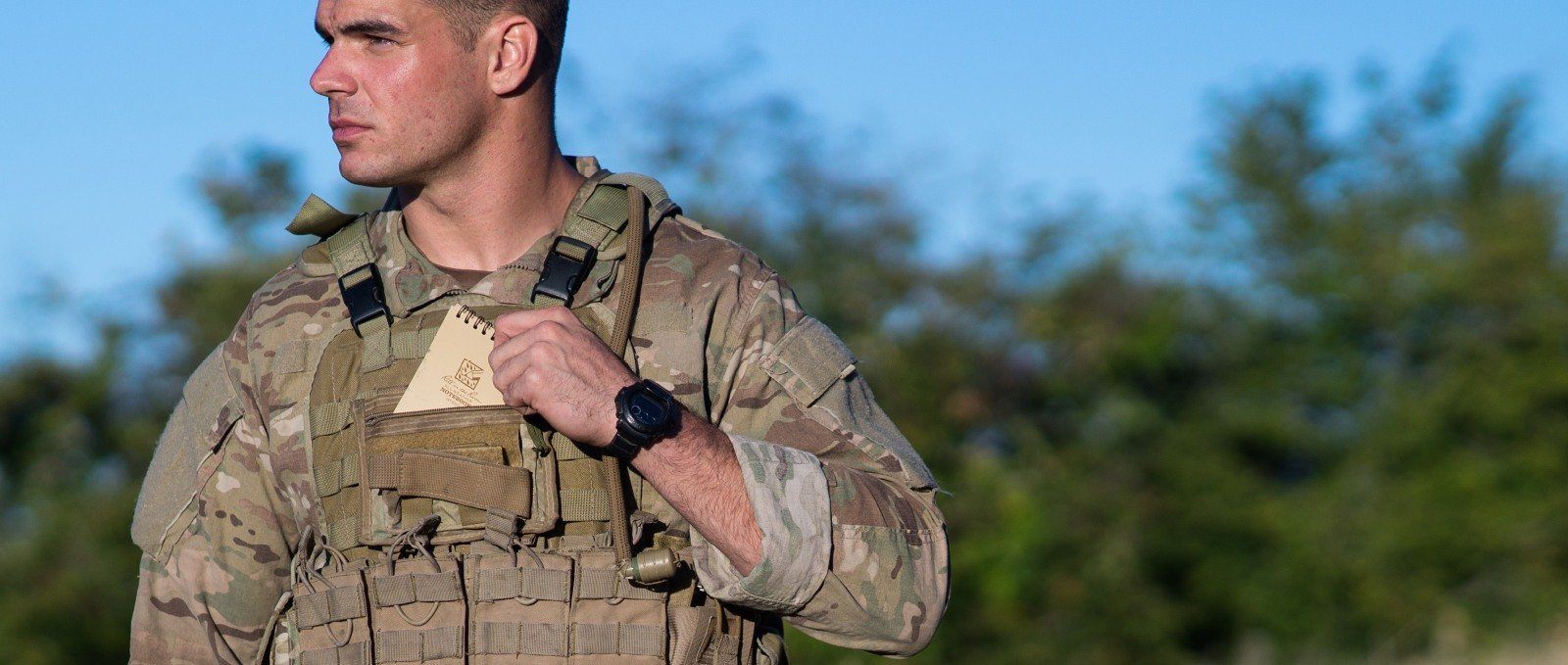 P.F.C. John Ryan, relies on Rite in the Rain to keep up with his demanding schedule as well as extreme training conditions, from his tactical operations abroad to his daily routines on-base.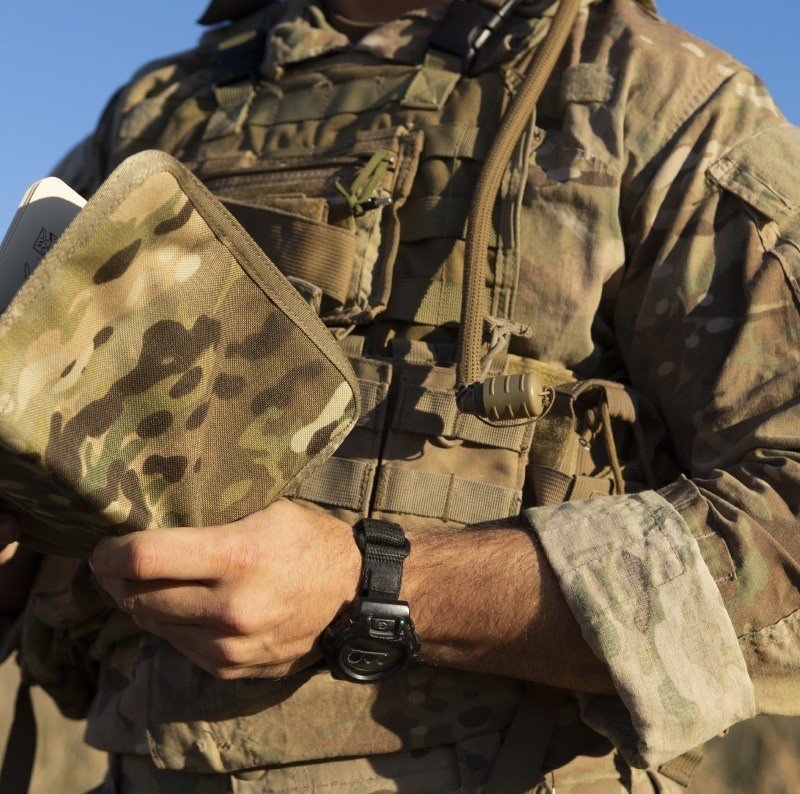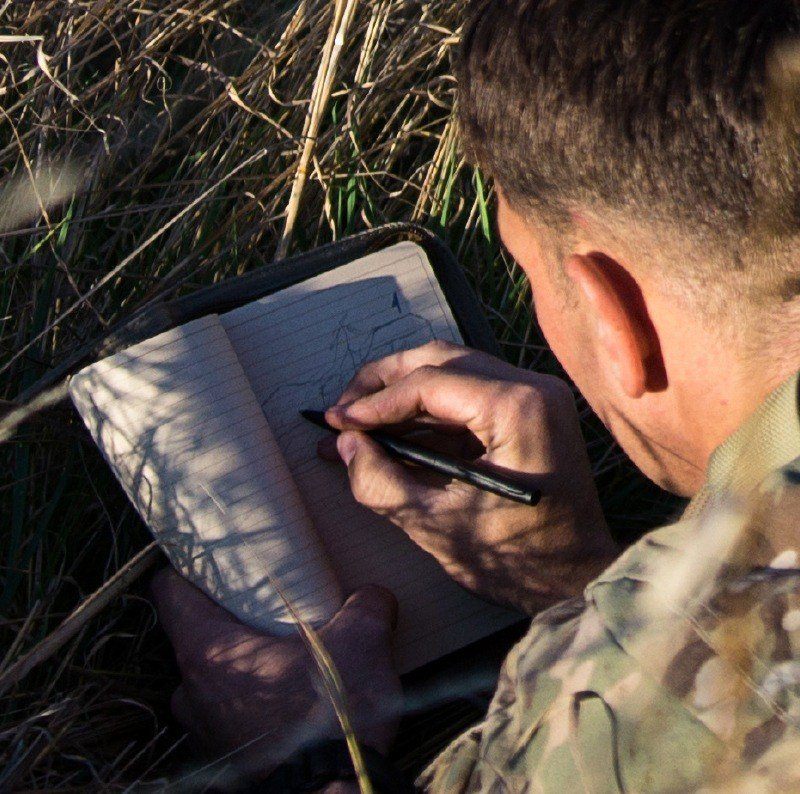 LAND NAV KIT
Map Display Cover, Field Book, All-Weather Pen
---