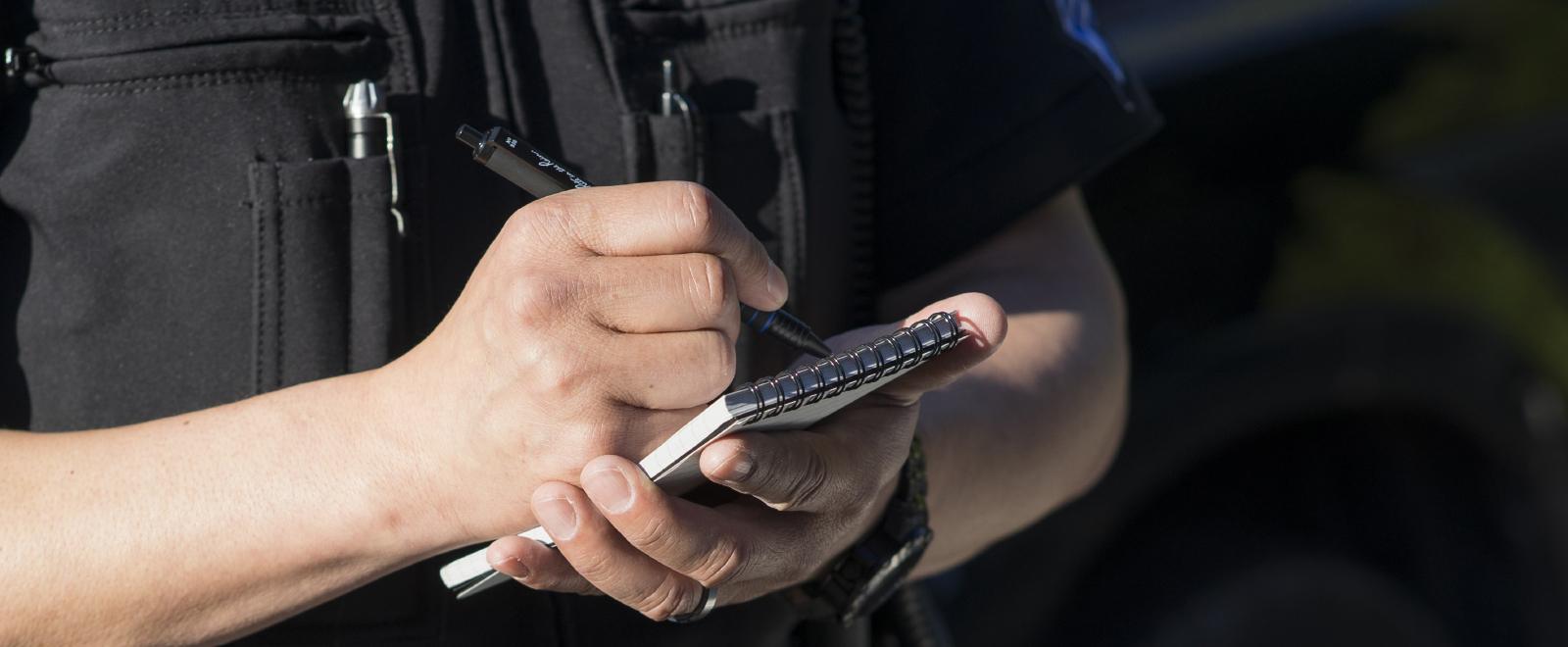 POLICE OFFICER, RON S.
Law Enforcement
An Officer's Notes can make or break a case.
The Rite in the Rain Notebook is a loyal partner preserving important notes from poor weather and daily wear-and-tear.
Law Enforcement Notebook Features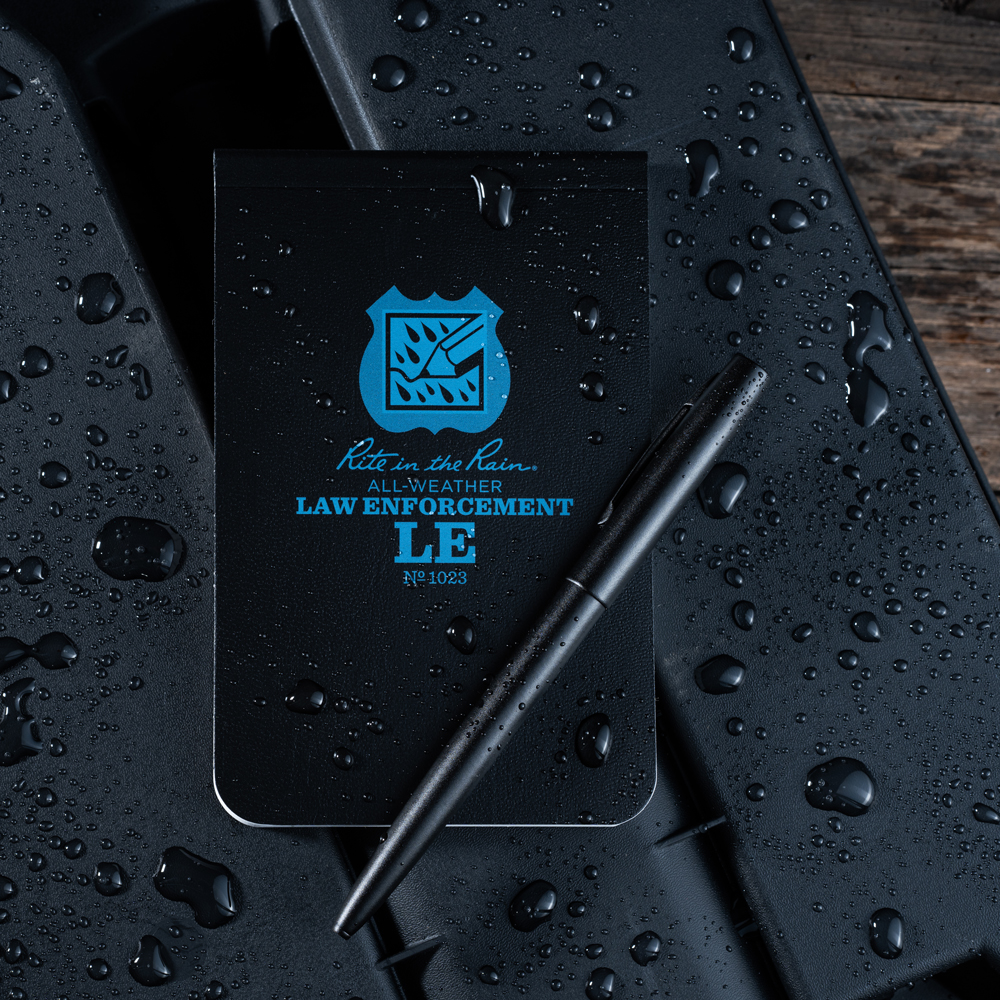 Durable Cover
Flexible cover conforms to uniform pockets and protects your case notes from the elements – no worse for the wear.
Defensible
Meets strict requirements for valid testimony and evidence gathering. The permanent binding and numbered pages prove sequence.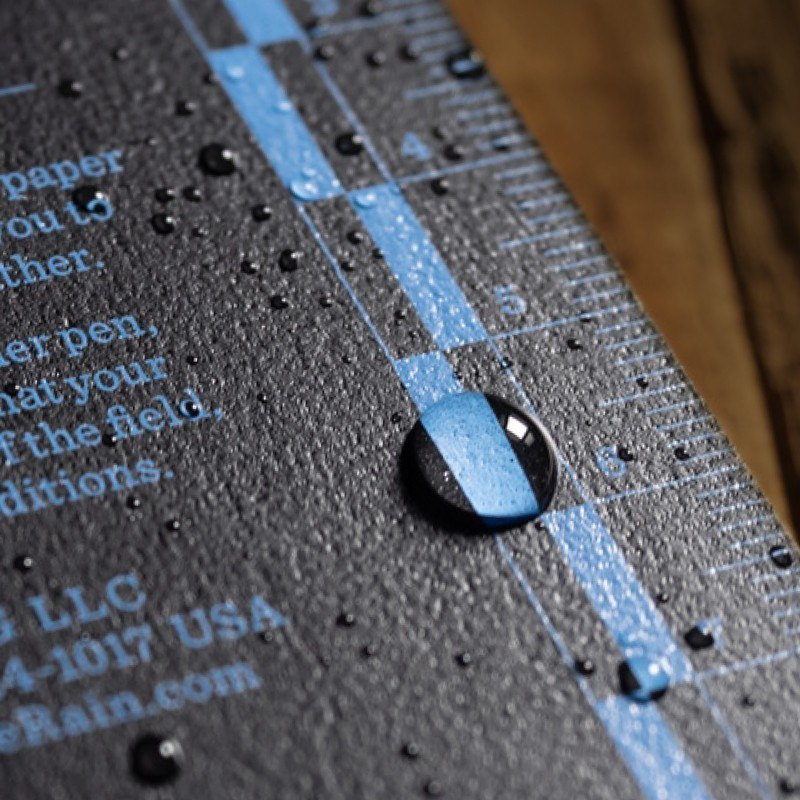 Evidence Rulers
This professional's tool includes evidence rulers on the back cover that can act as a photo scale.
Specifications
ITEM
N

°
1023
Law Enforcement Notebook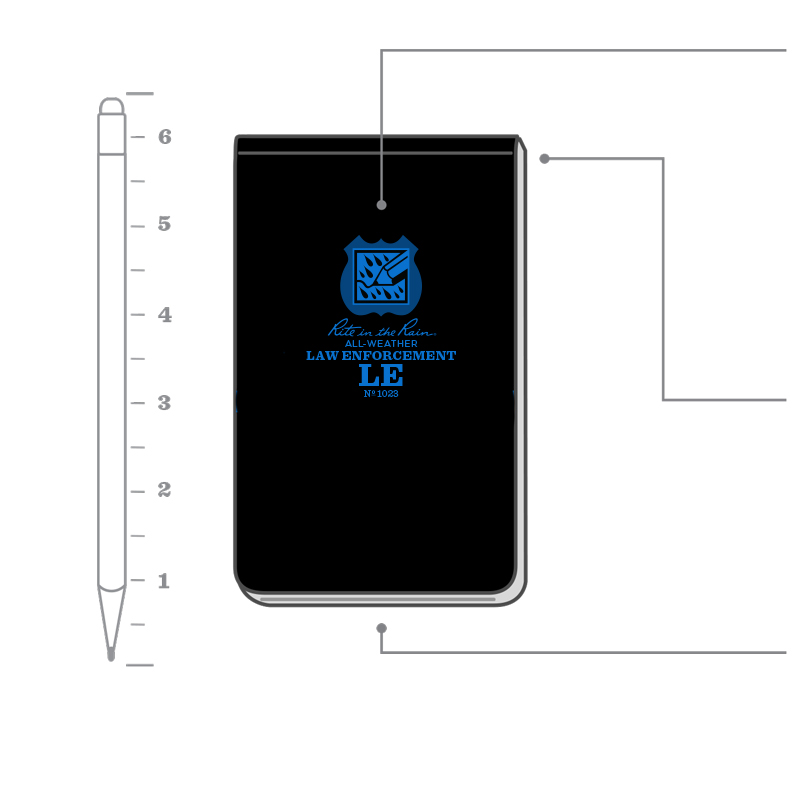 COVER
COLOR:

Black

MATERIAL:

Field-Flex

REFERENCE:

Imperial & metric evidence rulers, conversion table, map scale
BINDING
STYLE:

Perfect bound

PROPERTIES:

Weatherproof glue

FINISH:

Rounded corners
ALL-WEATHER PAPER
COLOR:

White

SHEET SIZE:

3.25" x 5"

PAGES:

112 pages / 56 sheets

WEIGHT:

20# Rite in the Rain

PERFORATED:

No
PAGE PATTERN
Pattern:

Legal

INK COLOR:

Blue & gray

NUMBERED:

Yes

TITLE PAGE:

Yes

REFERENCE:

Phonic alphabet chart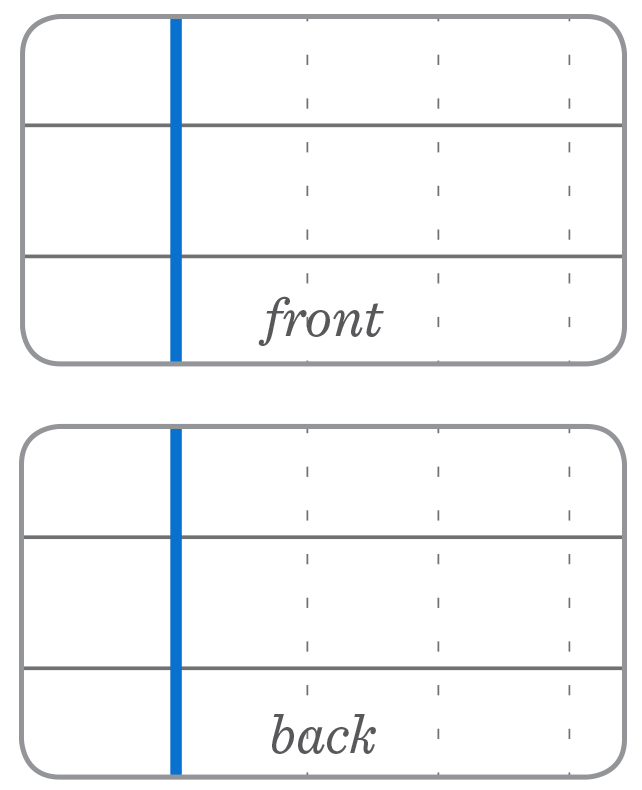 IDENTIFICATION
ITEM NO:

1023

UPC:

632281101147

NSN:

7530-01-693-7600

ISBN:

978-1-60134-281-2
SINGLE UNIT
SIZE:

3.25" x 5" x .25"

WEIGHT:

.15 lbs

MANUFACTURED:

U.S.A.
PACKAGE
QTY:

1

SIZE:

3.25" x 5" x .25"

WEIGHT:

.15 lbs
Field Portrait
POLICE OFFICER, RON S.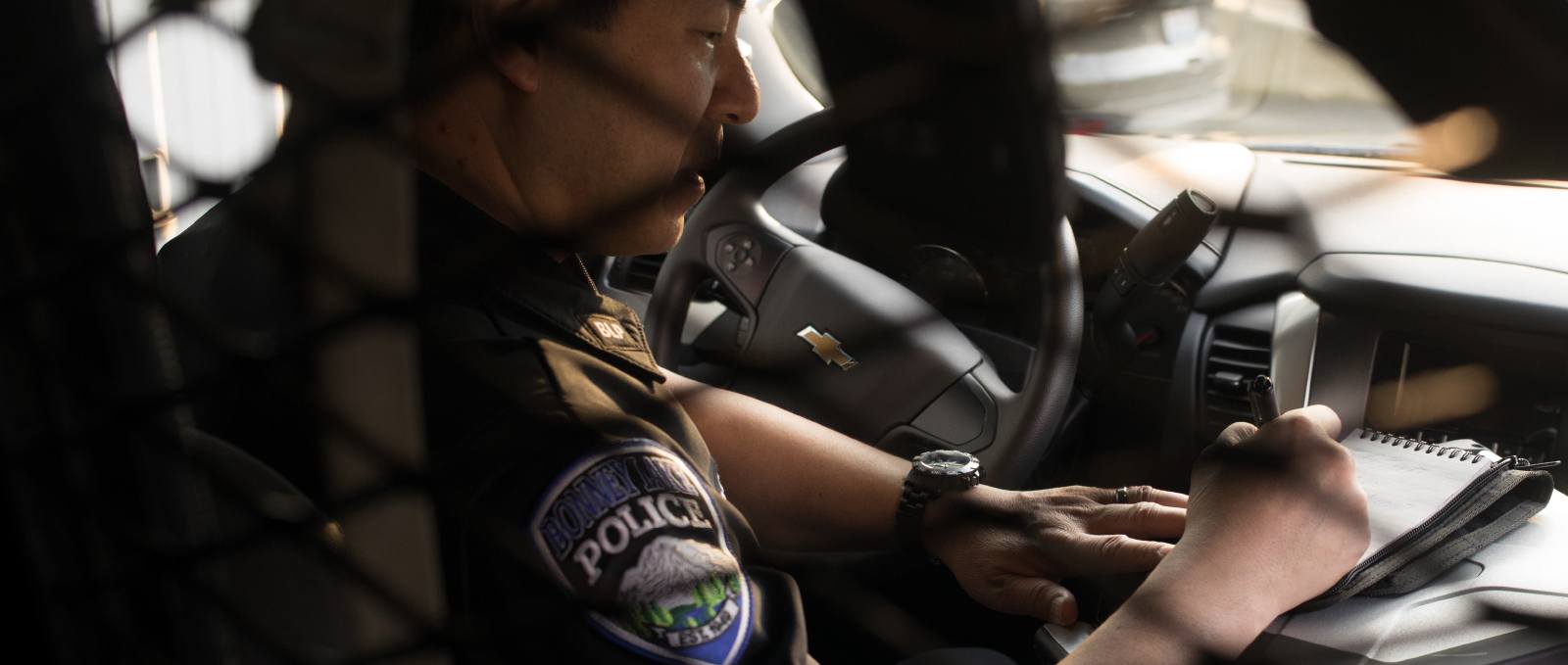 Police Officer, Ron S. has served Washington state for over 20 years - he's seen it all. Bad weather and dangerous calls have come and gone. Whether he's conducting a field interview, logging evidence, or tracking range time, Rite in the Rain is a trusted partner and a staple of the job.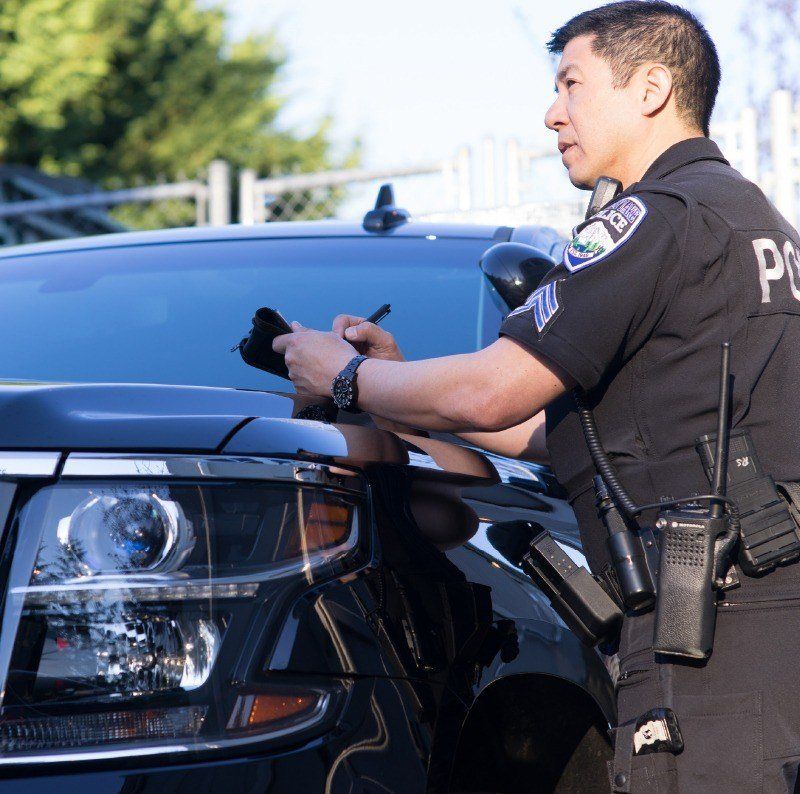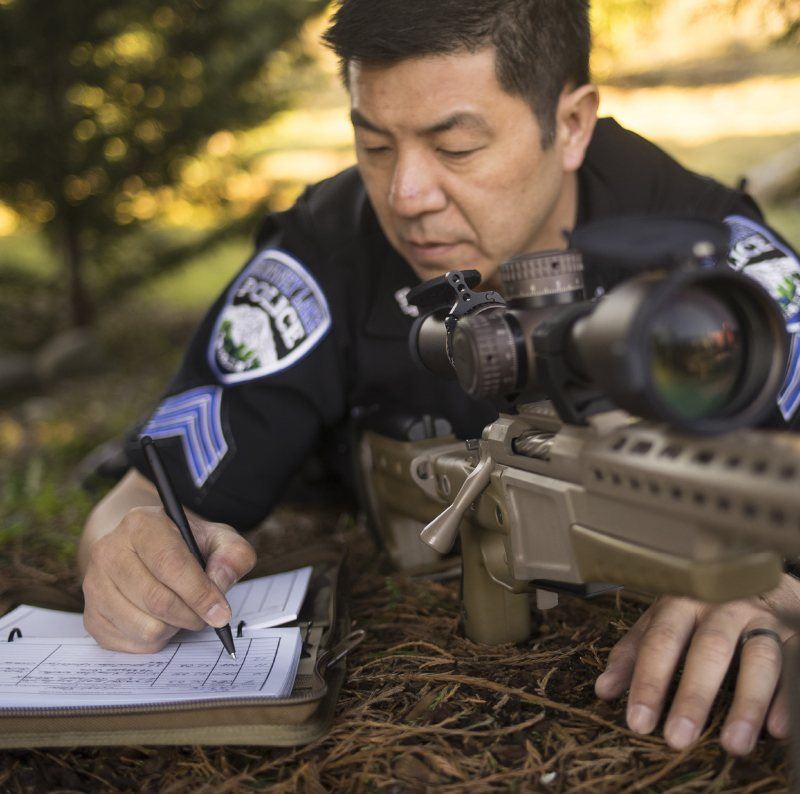 Law Enforcement Notebook
Description
3.25" x 5.25", Legal Pattern and Phonic Alphabet Chart
---