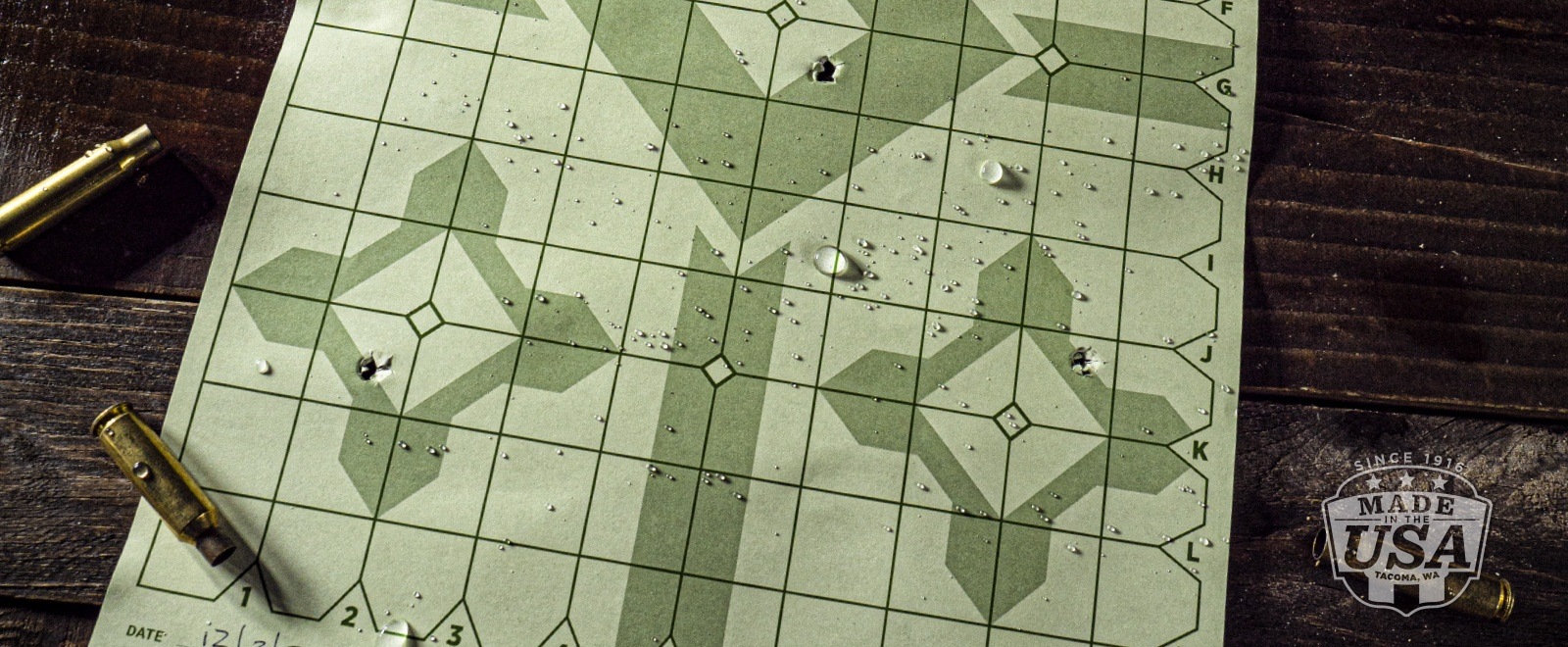 PRECISION DISTANCE
SHOOTING TARGETS
GET THE MOST OUT OF YOUR RANGE DAY. EVERY
SHOT IS VISIBLE; RAIN OR SHINE! DEVELOPED AND
FIELD-TESTED BY REAL SHOOTERS. MADE IN THE USA.
SHOOTING TARGET FEATURES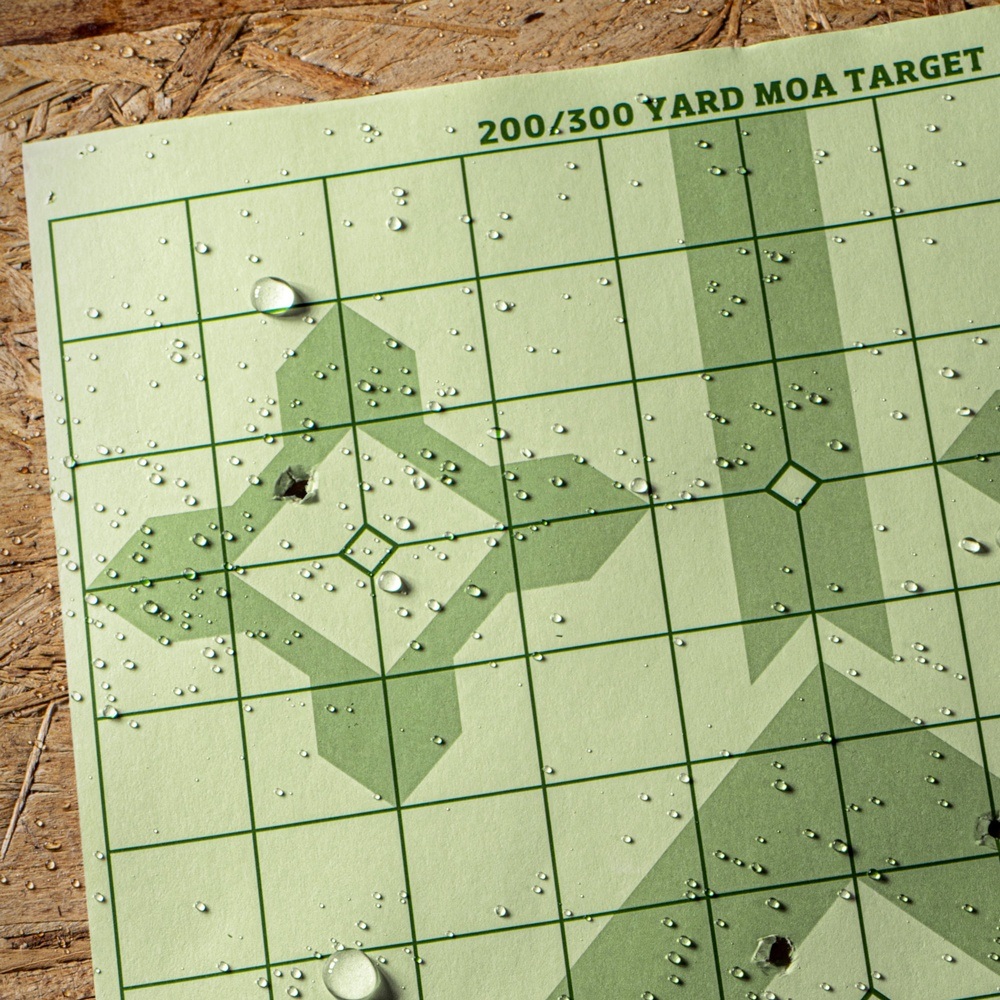 WHY GREEN?
Green is the easiest color in the light spectrum for a human eye to see. Shaded green sections provide enough contrast for reticle alignment and allow for visible impacts under magnification. WATCH VIDEO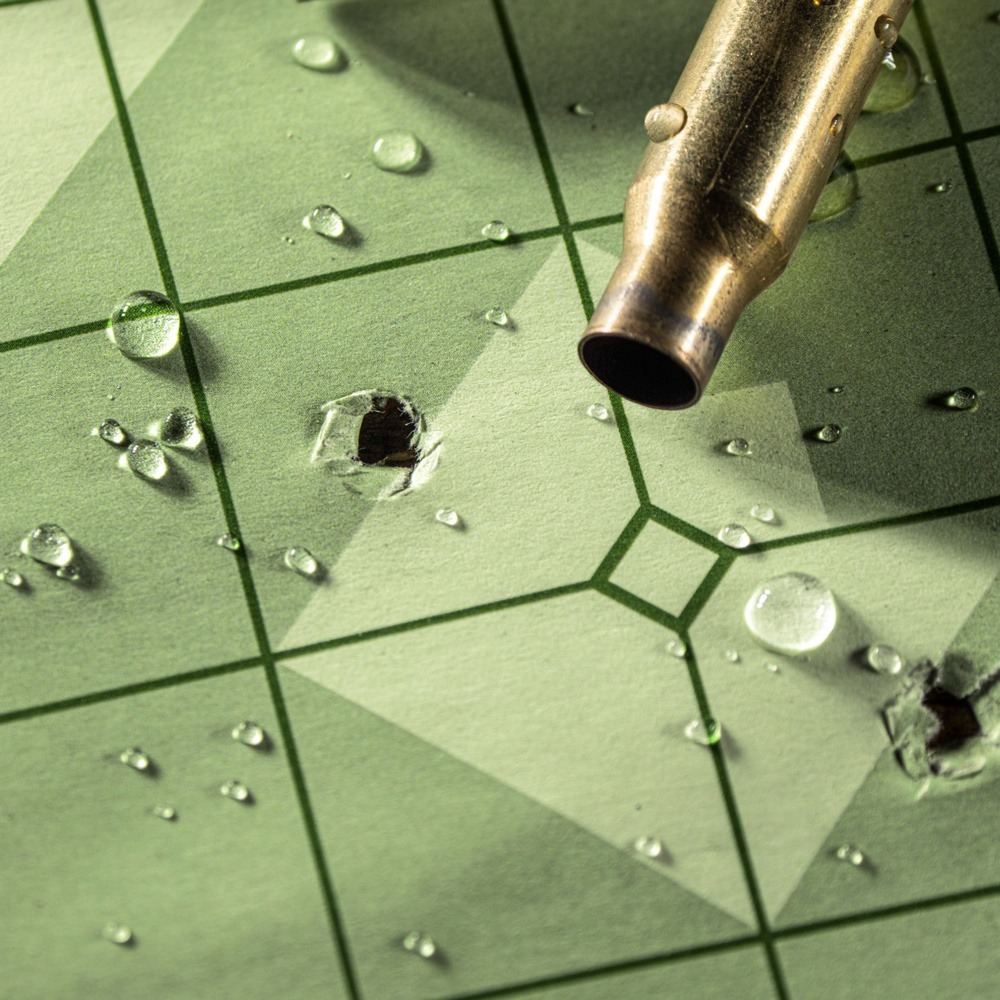 VISUAL CUES
Multiple Diamond indicators per side, including alphanumeric indicators to record and help analyze your shots. 1 MOA at 100 yards grid aids when zeroing and allows standard reference at any distance.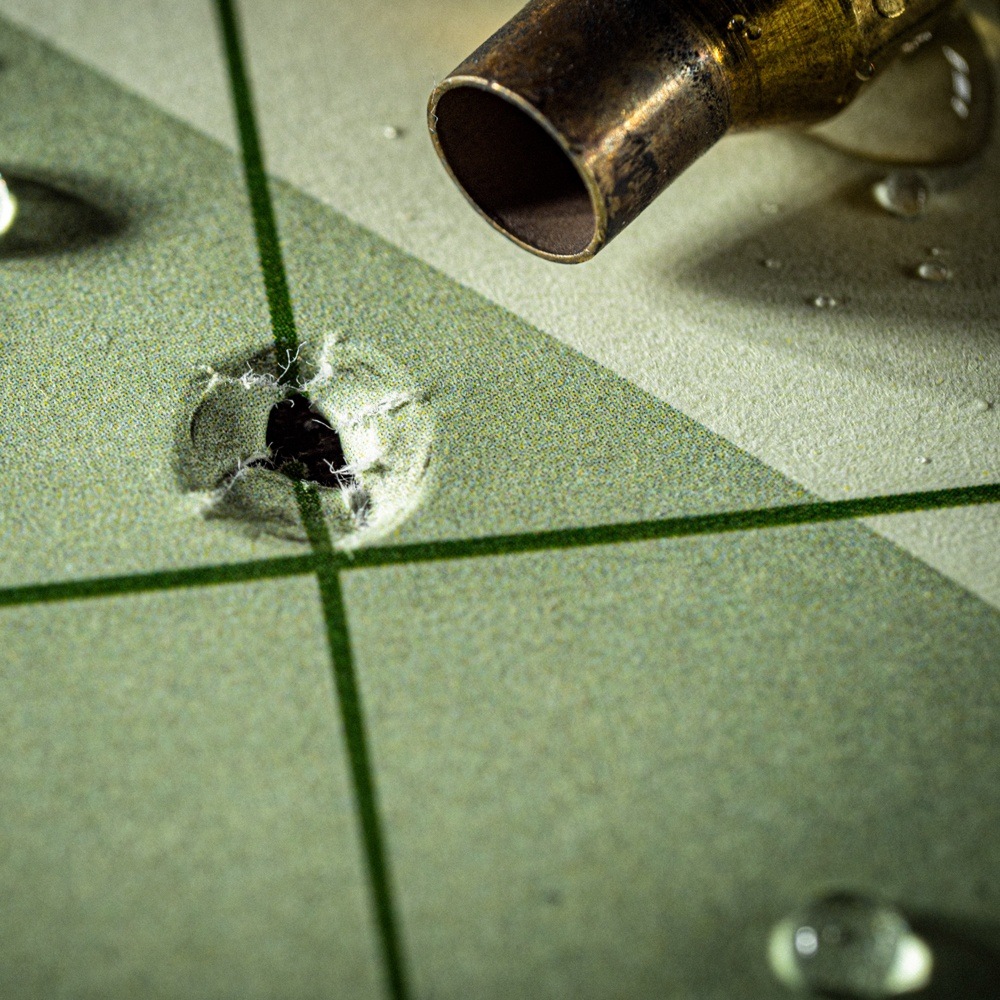 CLEAN BULLET IMPACTS
Rite in the Rain Paper will create clean, readable impact holes for easy spotting and evaluation, no matter the weather. Even tight groupings can be clearly read, either at the bench or through your optic.
Specifications
ITEM
N

°
TGMOALR-D
PRECISION DISTANCE SHOOTING TARGET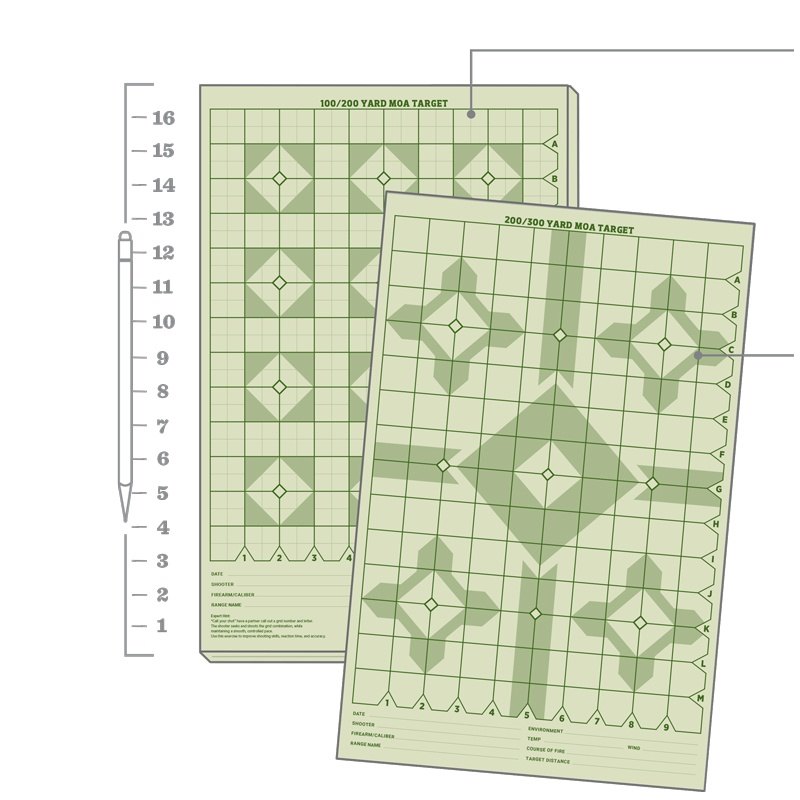 ALL-WEATHER PAPER
COLOR:

Green

PAPER WEIGHT:

32# Rite in the Rain

SHEET SIZE:

11" x 17"

SHEETS:

25
TARGET
INK COLOR:

Green

IMPRINT:

200/300 Yard MOA (font), 100/200 Yard MOA (back)

WEAPON:

Rifles with minute of angle scope (MOA)
FEATURES
COLOR:

Easy-to-see green, contrast to help align reticles at distance

VISUAL CUES:

Multiple CROSS indicators, alphanumeric indicators, 1 MOA @100 yard grid

DESIGN:

Double sided; 12 impact points at 100/200, 5 at 200/300
IDENTIFICATION
ITEM NO:

TGMOALR-D

UPC:

632281103424

NSN:

n/a
SINGLE UNIT
SIZE:

11" x 17"

MANUFACTURED:

U.S.A.
PACKAGE
QTY:

25

SIZE:

11" x 17.75" x .25"

WEIGHT:

.94 lbs
Precision Distance Shooting Target
Option
Unit
Purchase

Precision Distance Shooting Target

Description

11" x 17", Diamond Pattern, 32# Green Paper, 25 Sheets

TGMOALR-D

$28.95/25-pack

TGMOALR-C

$28.95/25-pack
---
With Selected Items:
---