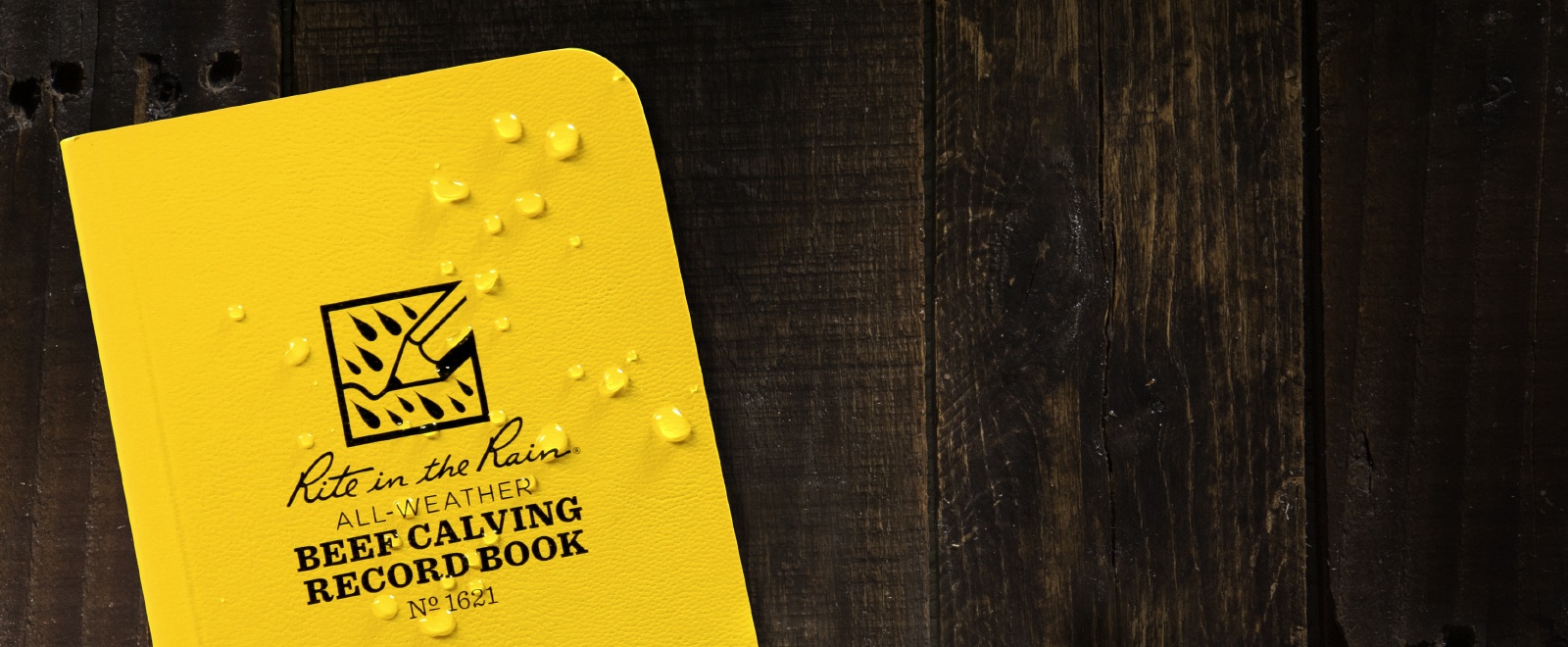 BEEF CALVING BOOK
this compact RECORD book IS ranch READY.
Whatever challenges your workday
presents, rain, sweat, mud, OR grease,
your Records will survive.
BEEF CALVING BOOK FEATURES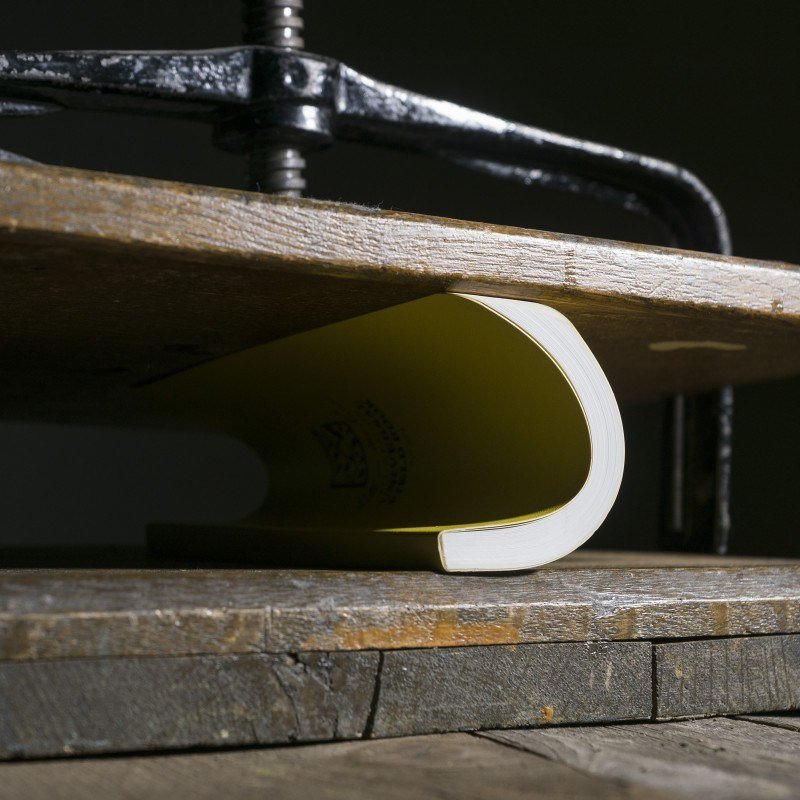 FIELD-FLEX COVER
Field-Flex covers easily conform to pockets or packs, yet spring back into shape - no worse for the wear.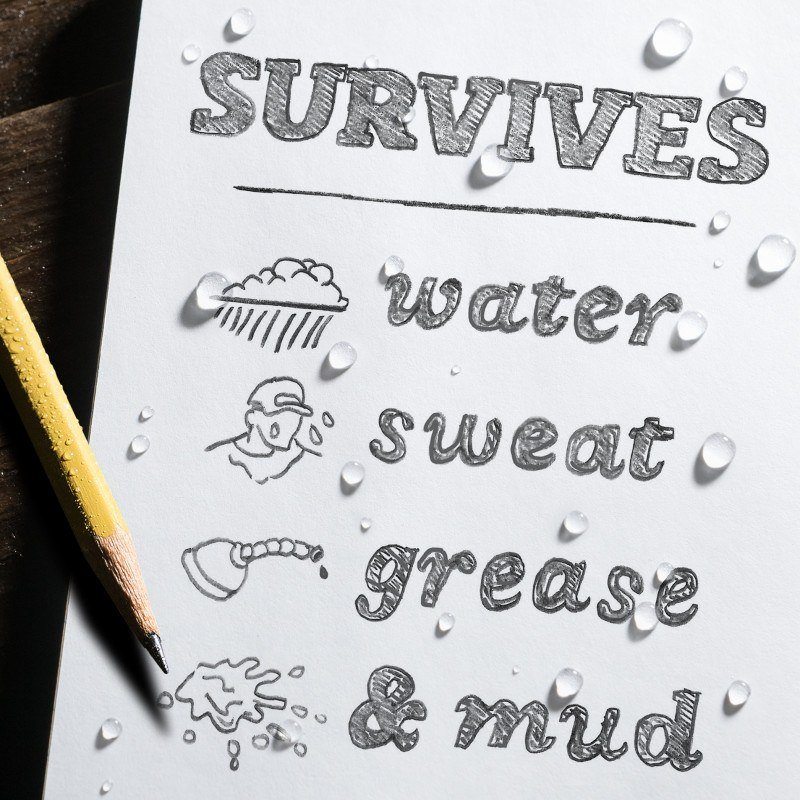 DEFEND YOUR NOTES
Our archival-grade and water-resistant Rite in the Rain Paper will defend your notes against the years and the elements.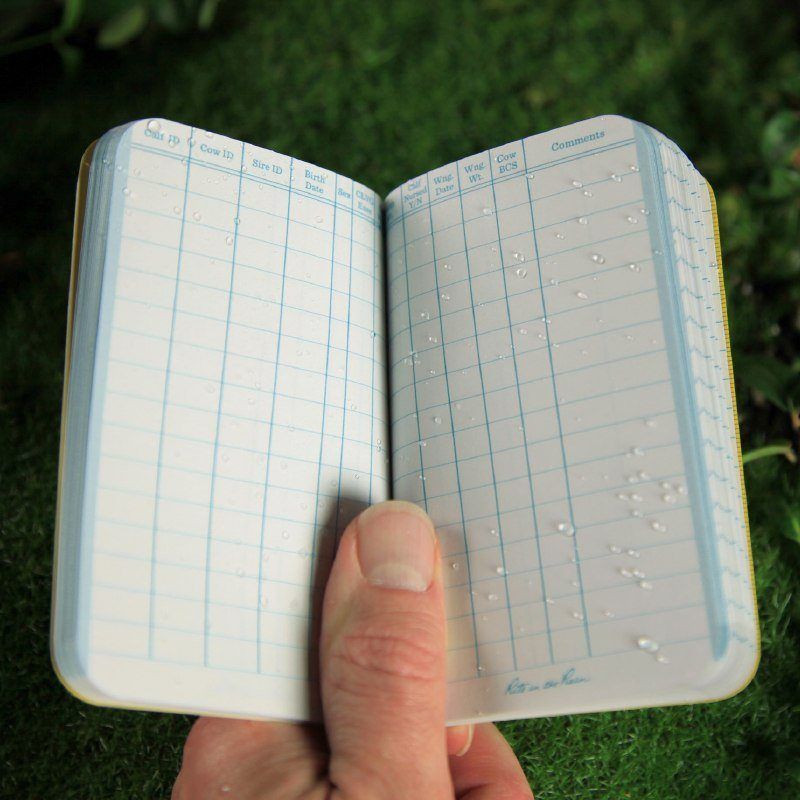 RECORD WITH CONFIDENCE
Record calf details, weaning information, descriptions, and pertinent notes on a paper that holds-up to life on the ranch.
Specifications
ITEM
N

°
1621
Beef Calving Record Book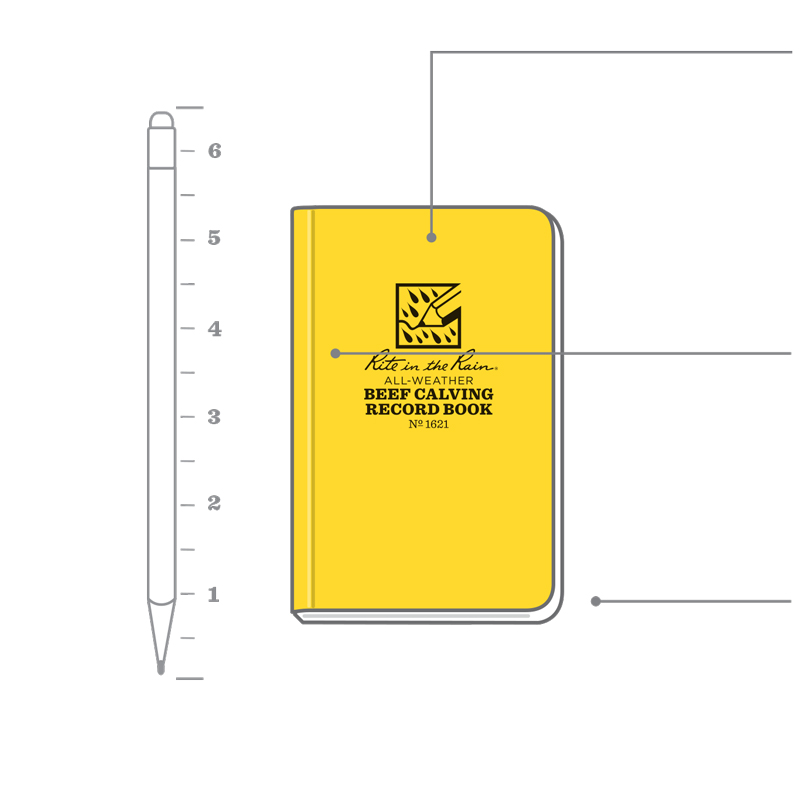 COVER
COLOR:

Yellow

MATERIAL:

Field-Flex

REFERENCE:

Imperial & metric rulers, gestational table
BINDING
STYLE:

Perfect bound

PROPERTIES:

Weatherproof glue

FINISH:

Rounded corners
ALL-WEATHER PAPER
COLOR:

white

SHEET SIZE:

2.75" x 4.625"

PAGES:

96 pages / 48 sheets

WEIGHT:

20# Rite in the Rain

PERFORATED:

No
PAGE PATTERN
Pattern:

Beef Calving Record Form
(first 63 pages), Universal Pattern (last 33 pages), view sample pages (pdf)

INK COLOR:

Blue

NUMBERED:

Yes

TABLE OF CONTENTS:

Yes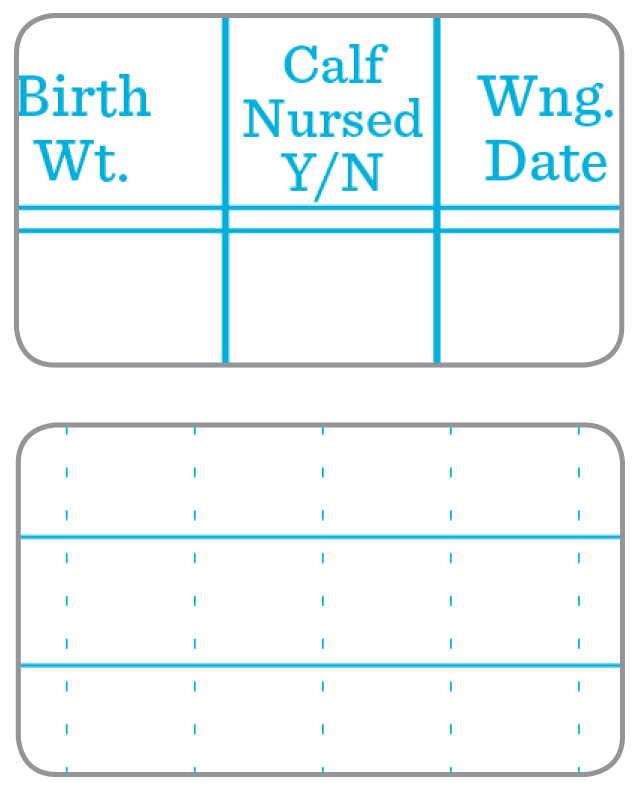 IDENTIFICATION
ITEM NO:

1621

UPC:

632281162117

NSN:

n/a

ISBN:

978-1-60134-090-0
SINGLE UNIT
SIZE:

3" x 4.625" x .25"

WEIGHT:

.11 lbs

MANUFACTURED:

U.S.A.
PACKAGE
QTY:

1

SIZE:

3" x 4.625" x .25"

WEIGHT:

.11 lbs
Beef Calving Record Book
Description
3" x 4.625", Calving Record Form and Universal Pattern
---