Geological Book
Known and loved among geologists researching in the far reaches of the world, the Rite in the Rain Geological Book has a long history of performing in poor conditions.
Geological Features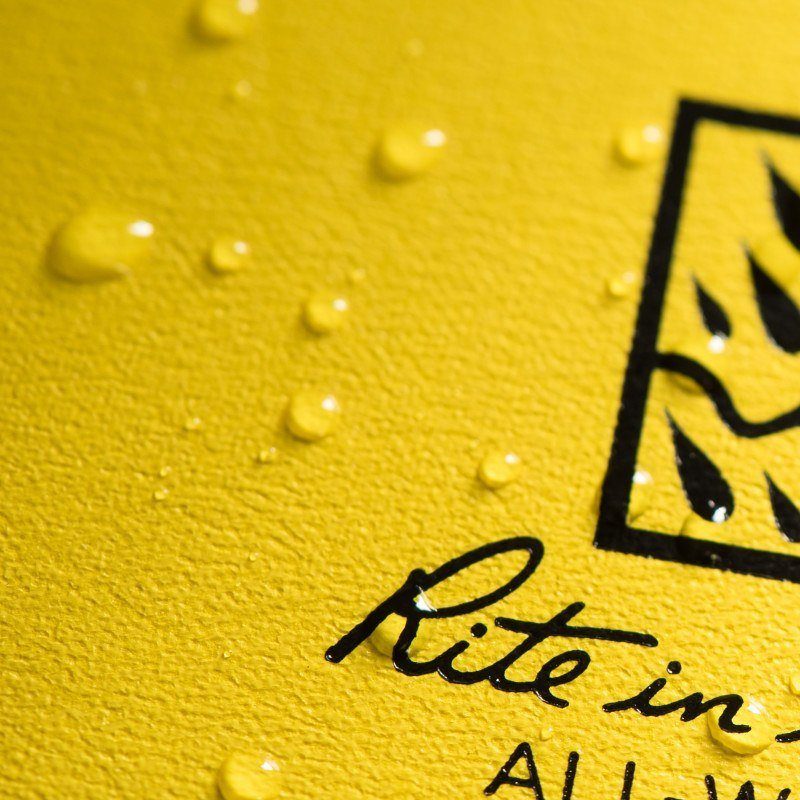 FABRIKOID COVER
This durable and regal fabric cover endures the onslaught of the elements as well as the slow, insidious passage of time.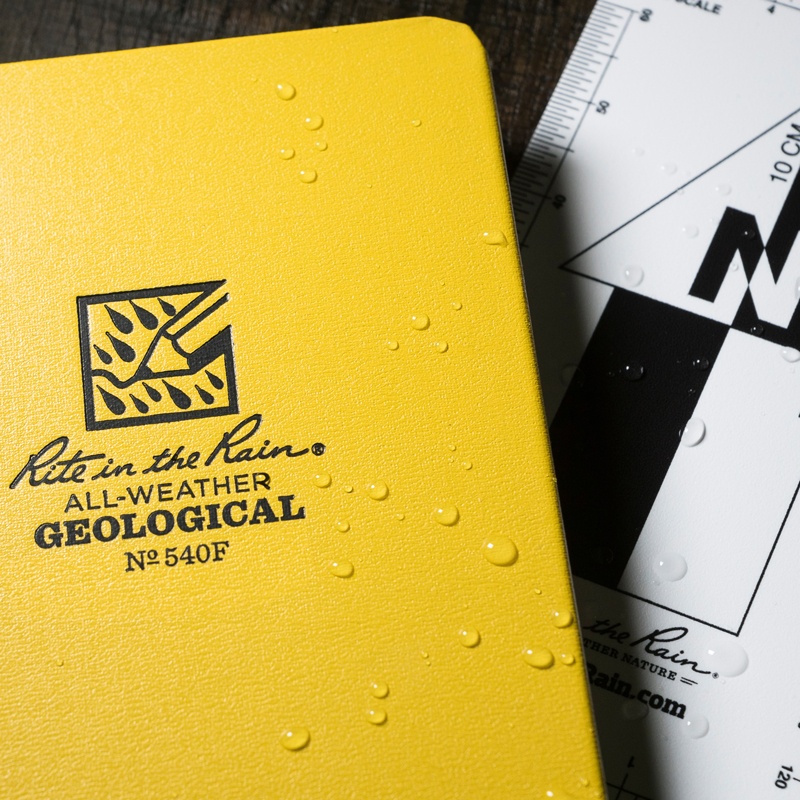 SIZE THE MOMENT
This book includes a rugged two-sided photo scale for recording photo data in the field (stored in the book's inside back pocket).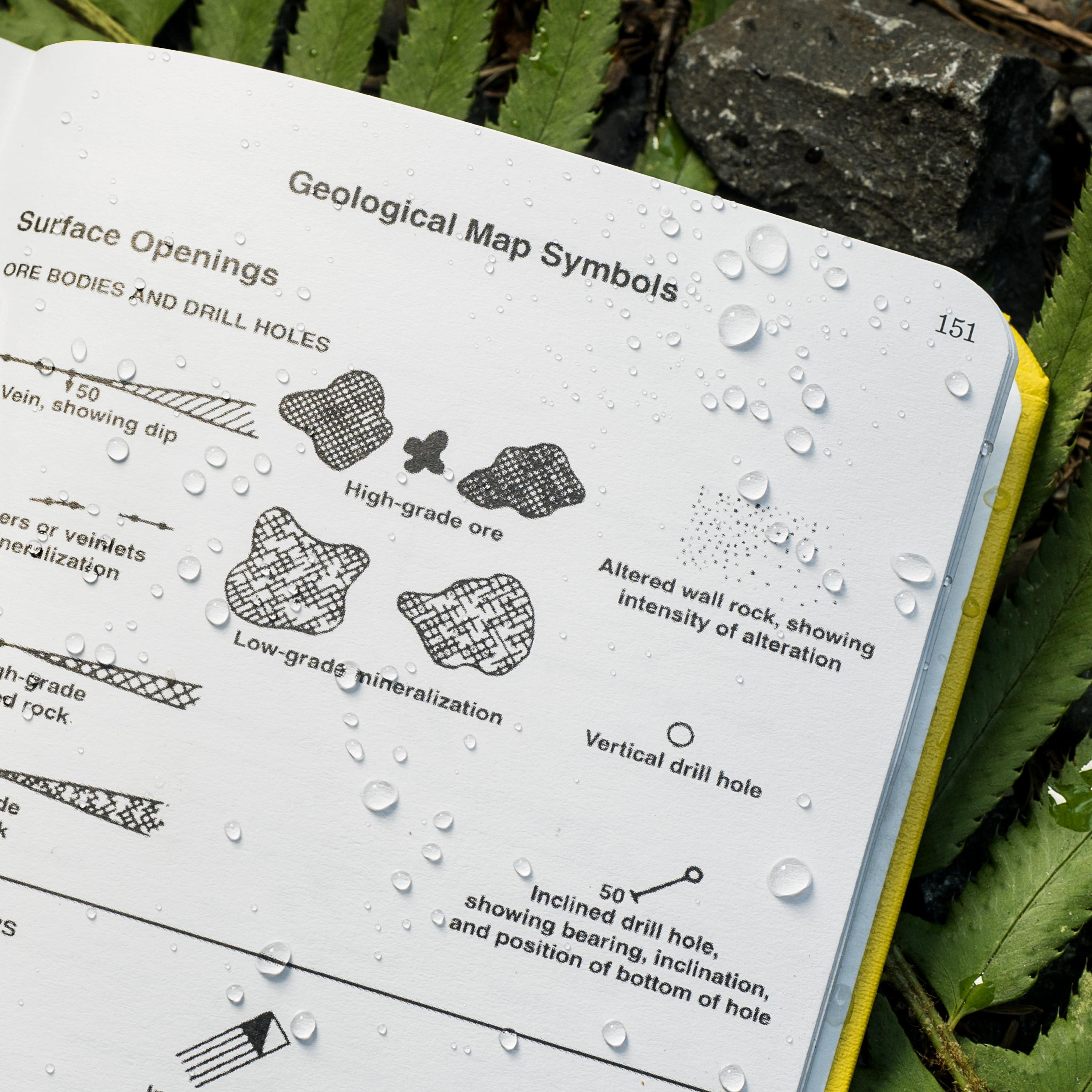 FIELD WORTHY
Equipped with geological reference materials and numbered pages this book helps optimize your data.
Specifications
ITEM
N

°
540F
Geological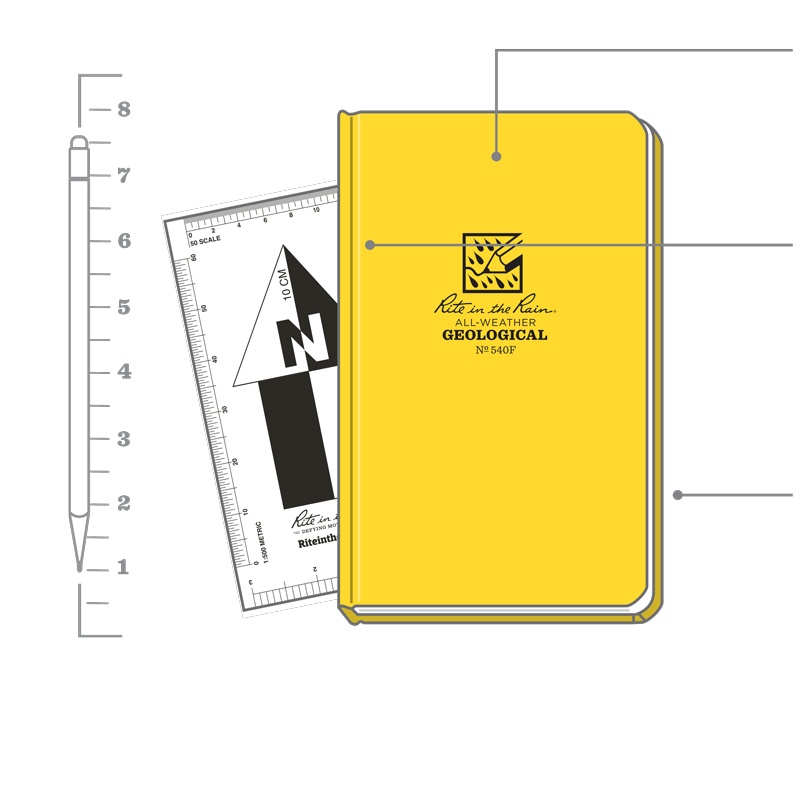 COVER
COLOR:

Yellow

MATERIAL:

Fabrikoid
BINDING
STYLE:

Case bound

PROPERTIES:

Sewn in pages

FINISH:

Rounded corners
ALL-WEATHER PAPER
COLOR:

White

SHEET SIZE:

4.375" x 7.25"

PAGES:

160 pages / 80 sheets

WEIGHT:

32# Rite in the Rain

PERFORATED:

No
PHOTO SCALE
MATERIAL:

Polydura, 19 gauge
PAGE PATTERN
Pattern:

Geological

INK COLOR:

Blue & Black

NUMBERED:

Yes

TABLE OF CONTENTS:

Yes

REFERENCE:

20 geological
reference pages, Imperial & metric rulers, conversion table, map scale
View sample pages (pdf)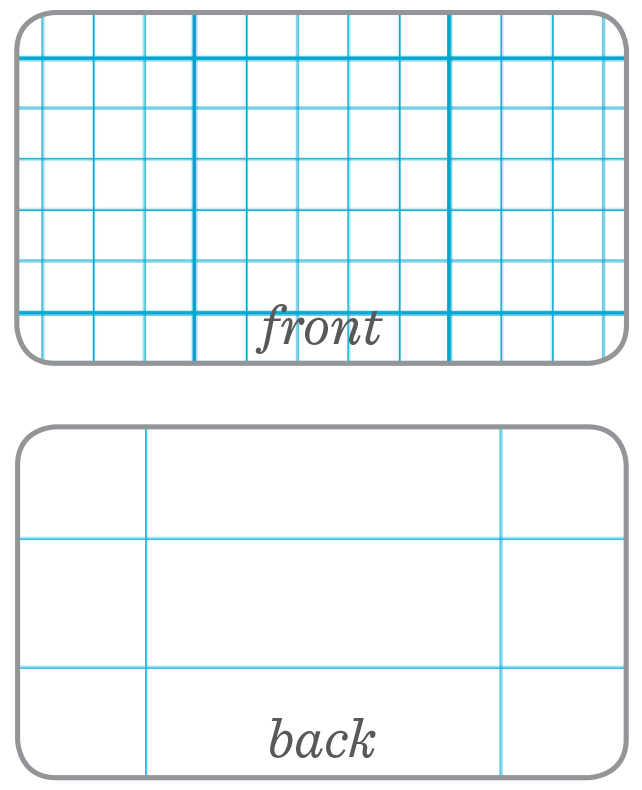 IDENTIFICATION
ITEM NO:

540F

UPC:

632281540212

ISBN:

978-1-932149-35-7
SINGLE UNIT
SIZE:

4.75" x 7.5" x .625"

WEIGHT:

.6 lbs

MANUFACTURED:

U.S.A.
PACKAGE
QTY:

1

SIZE:

4.75" x 7.5" x .625"

WEIGHT:

.6 lbs
Field Portrait
DIRECTOR OF FOSSIL PREPARATION, JASON POOLE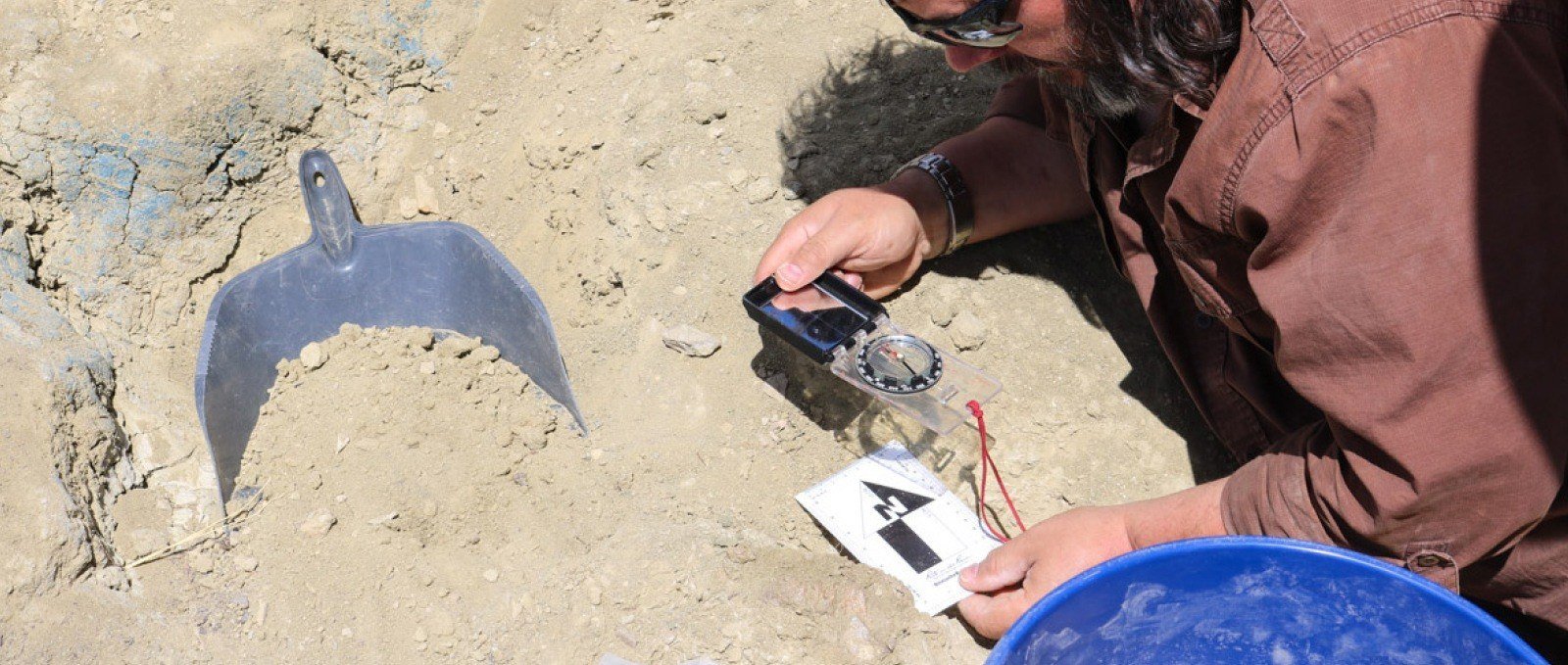 Jason Poole has excavated dinosaurs on three continents and worked on three dinosaurs new to science: Paralititan, Dreadnoughtus, and Suuwassea. When he is not out in the field using his Rite in the Rain Geo book he's in the lab preparing fossils for their afterlife in museums.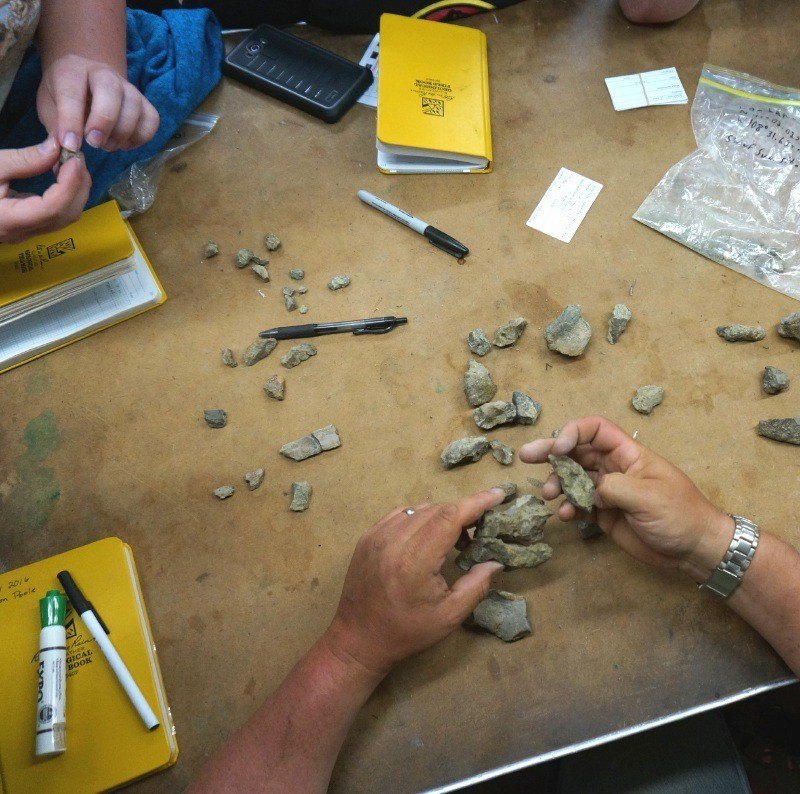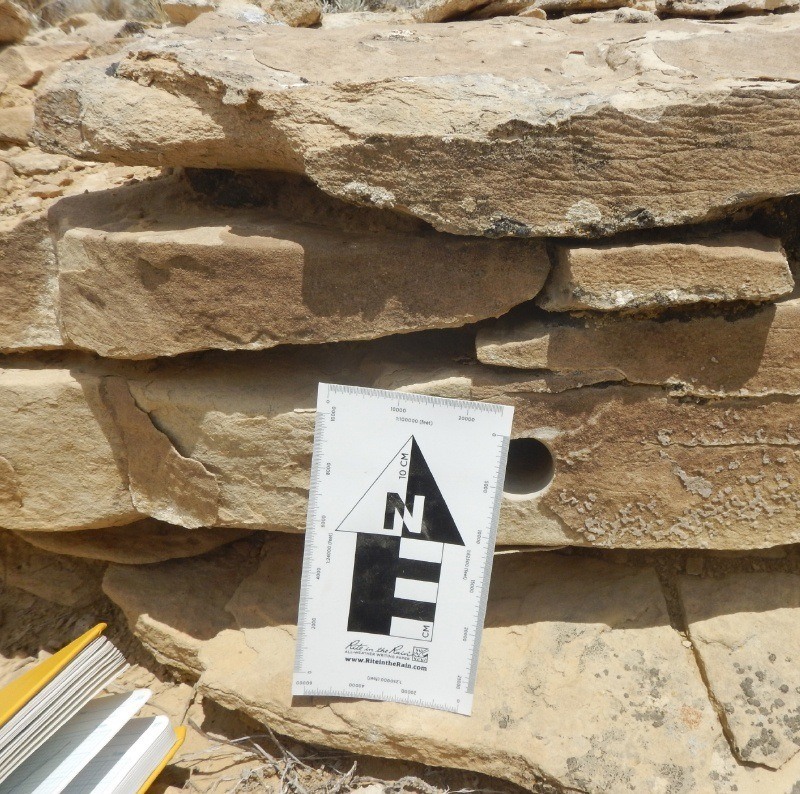 Geological Hard Cover
Description
4.75" x 7.5", Geological Pattern and Reference Pages
---