ALL-WEATHER
NOTEBOOKS & PENCIL
YOUR PERFECT GIFT IS HERE! COMES WITH 2
ALL-WEATHER NOTEBOOKS AND A TOUGH MECHANICAL
PENCIL. PICK ONE UP FOR A FRIEND AND YOURSELF.
ALL-WEATHER COMBO PACK FEATURES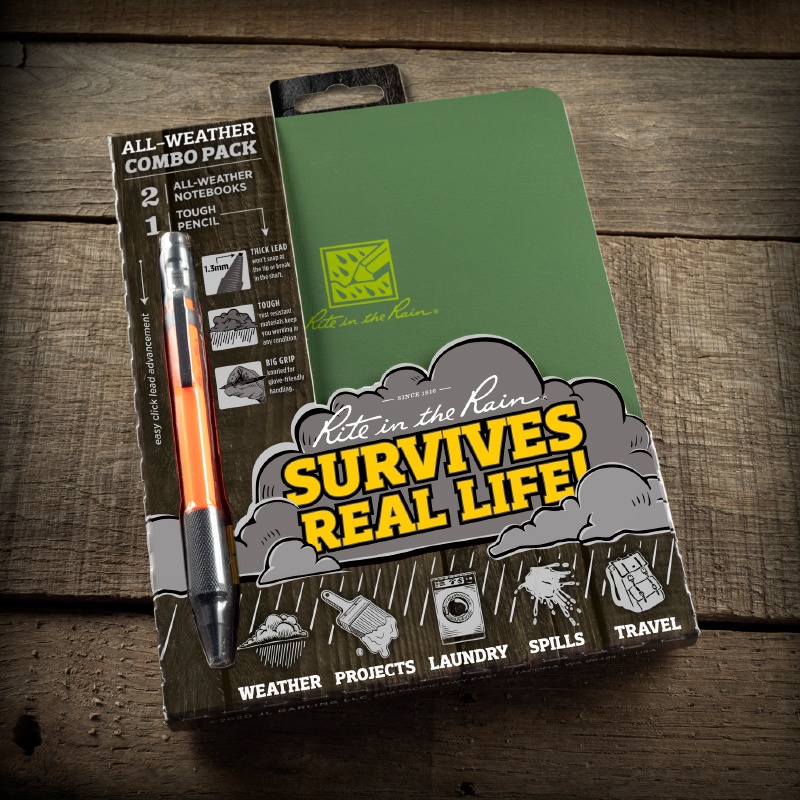 SIMPLE GIFT GIVING
The perfect gift for those hard-to-shop for people on your list.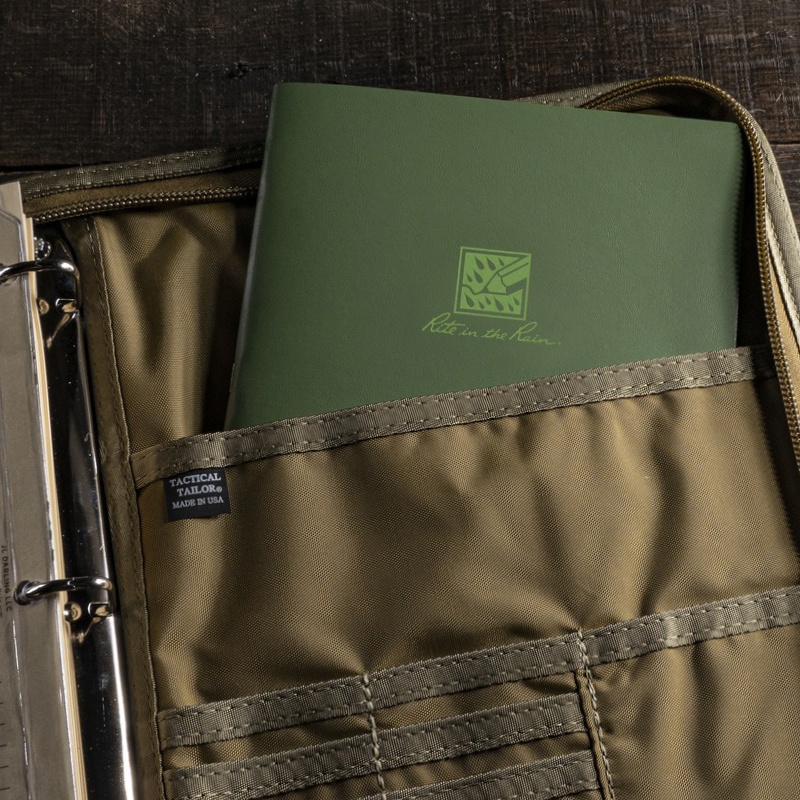 2 All-Weather Notebooks
Gift Pack includes two 6.6"x 8.5" Large Stapled Notebooks with universal page pattern.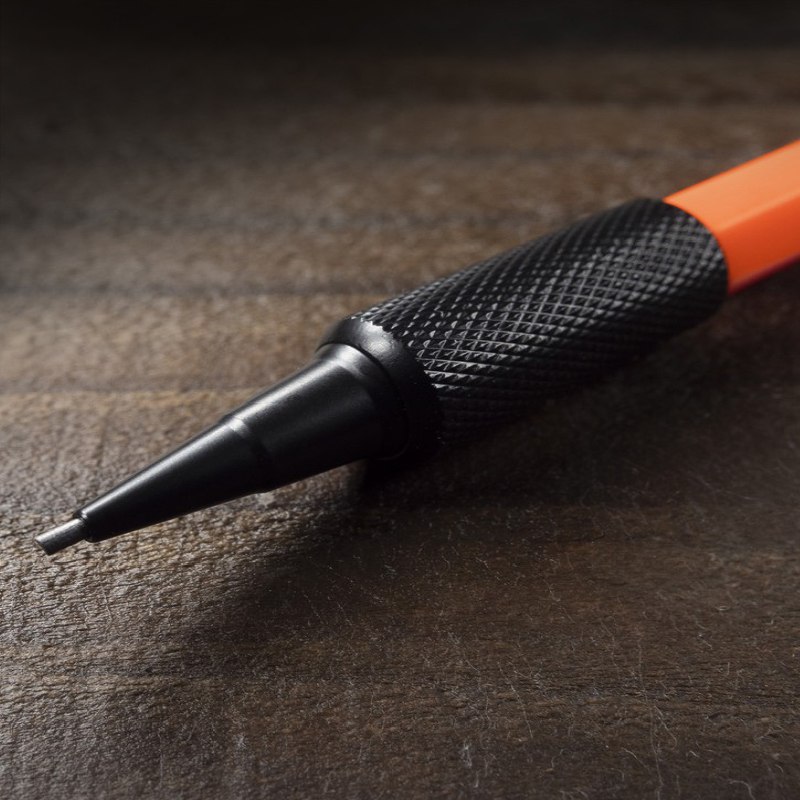 OR13 Mechanical Pencil
This Number 13 pencil offers knurled-metal grip and one-hand click lead advancement.
Specifications
ITEM
N

°
S971-OR13
ALL-WEATHER NOTEBOOKS & PENCIL
2 LG STAPLED NOTEBOOKS
COLOR:

Green

MATERIAL:

Field-Flex

Pages:

48 pages / 24 sheet

Weight:

20# Rite in the Rain
OR13 MECHANICAL PENCIL
COLOR:

Saftey Blaze Orange

MATERIAL:

Durable ABS, recyclable (PET 1)

FEATURES:

Metal Pocket Clip
LEAD
COLOR:

Dark (2B)

SIZE:

1.3mm x 4.72"
PAGE PATTERN
IDENTIFICATION
ITEM NO:

S971-OR13
SINGLE UNIT
SIZE:

8.5" L x 6.625" W x .18" H

WEIGHT:

.265 lbs

MANUFACTURED:

Notebooks are made in the USA, Pencil is made in China, designed in Tacoma
PACKAGE
QTY:

1

SIZE:

8.75" L x 6.75" W x 3.5" H

WEIGHT:

2.6 lbs
All Weather Notebooks & Pencil
---