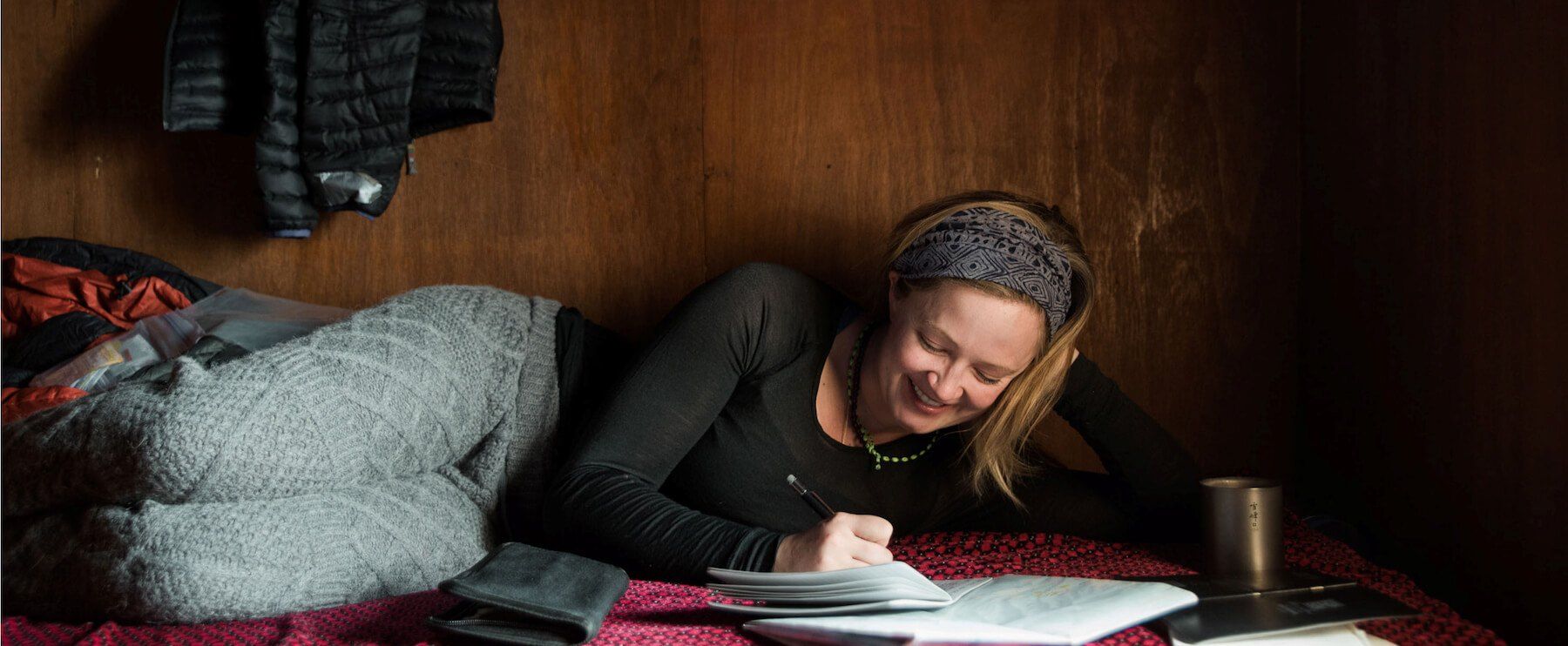 CHARLOTTE AUSTIN
Stapled Notebooks
The Rite in the Rain Staple-Bound Notebook is compact, flexible enough to slip into a pocket,
and its durable cover defends against weather
and wear.
STAPLED NOTEBOOK FEATURES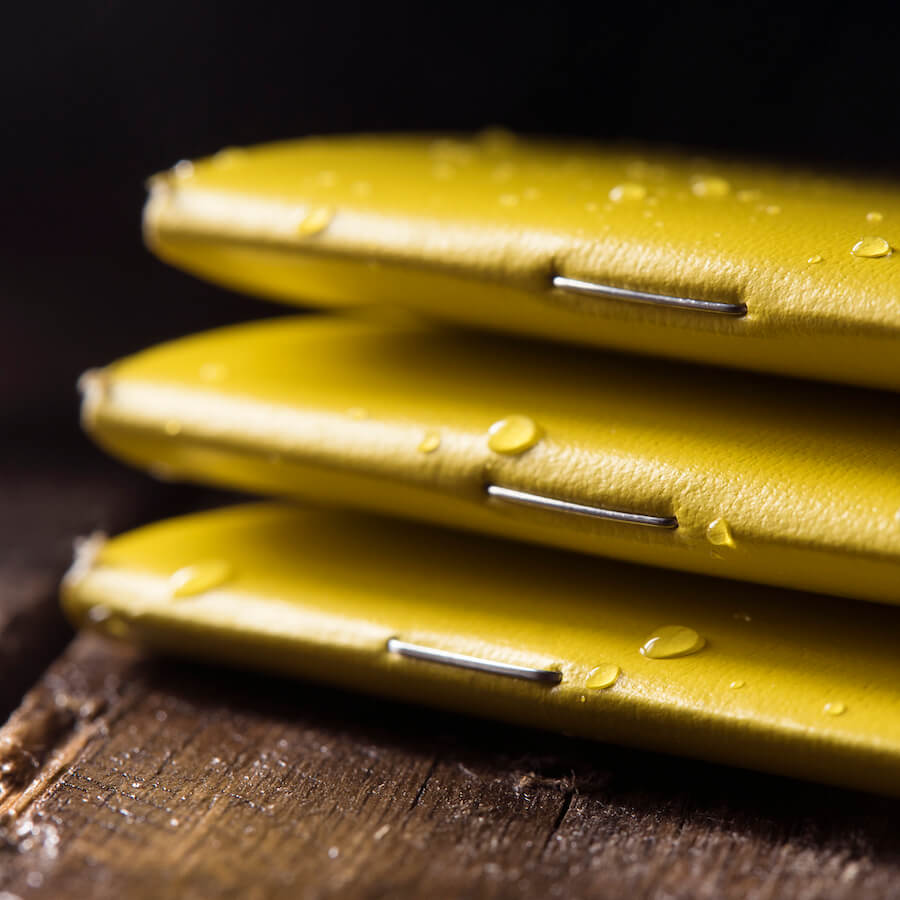 STAPLED FIELD-FLEX COVER
Held together with nickel plated rust-resistant staples, these notebooks are tough, yet flexible enough to conform to any pocket.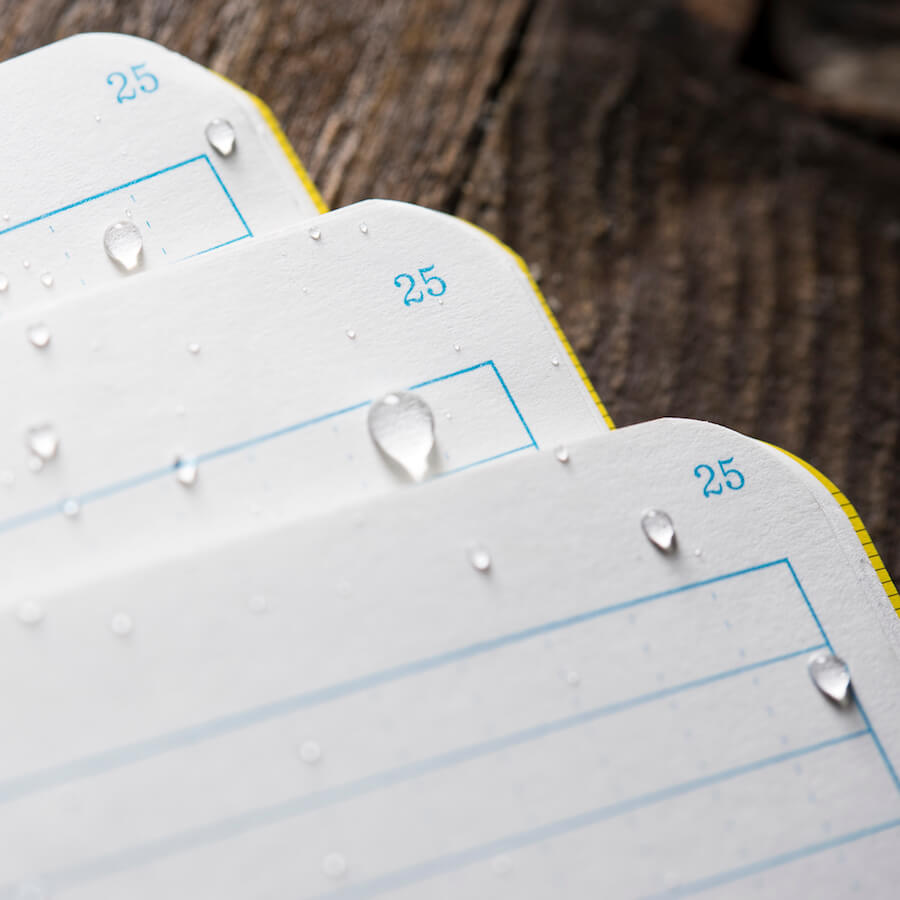 NUMBERED PAGES
The numbered page patterns optimize your data collection. Rite in the Rain will survive Mother Nature and Father Time.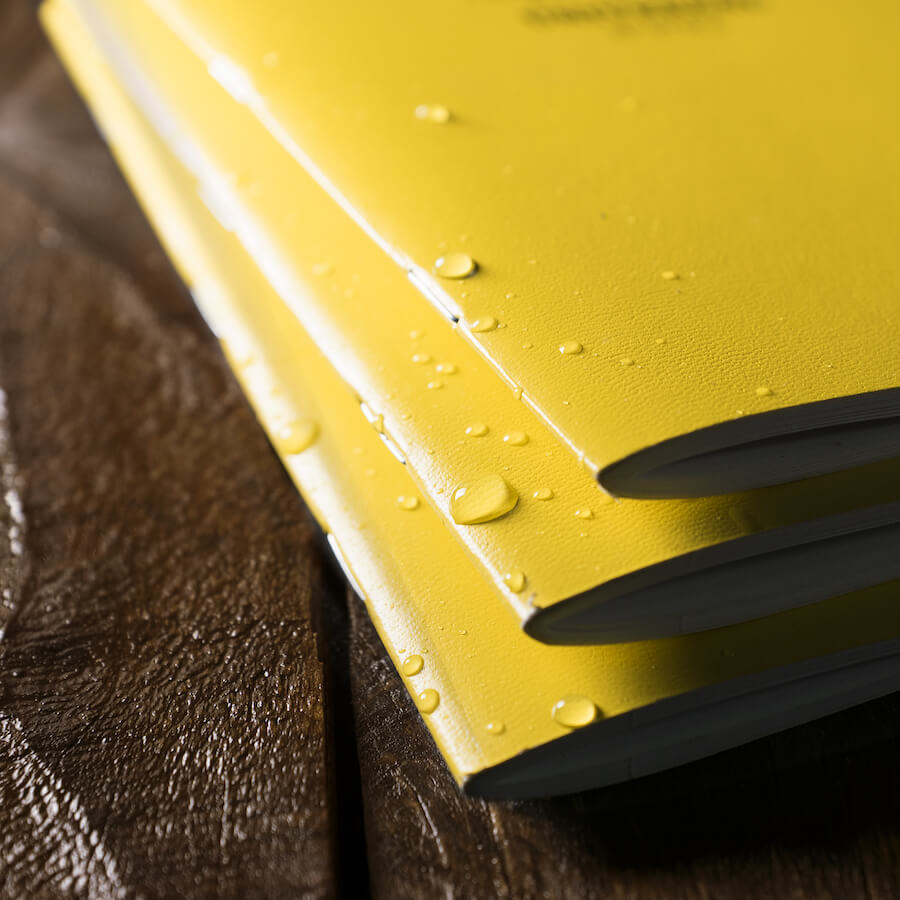 3-PACK VALUE
This Notebook can survive any weather. At only a few bucks, it protects your wallet from damage, too.
Specifications
N

°
371FX
STAPLED NOTEBOOK (3-Pack)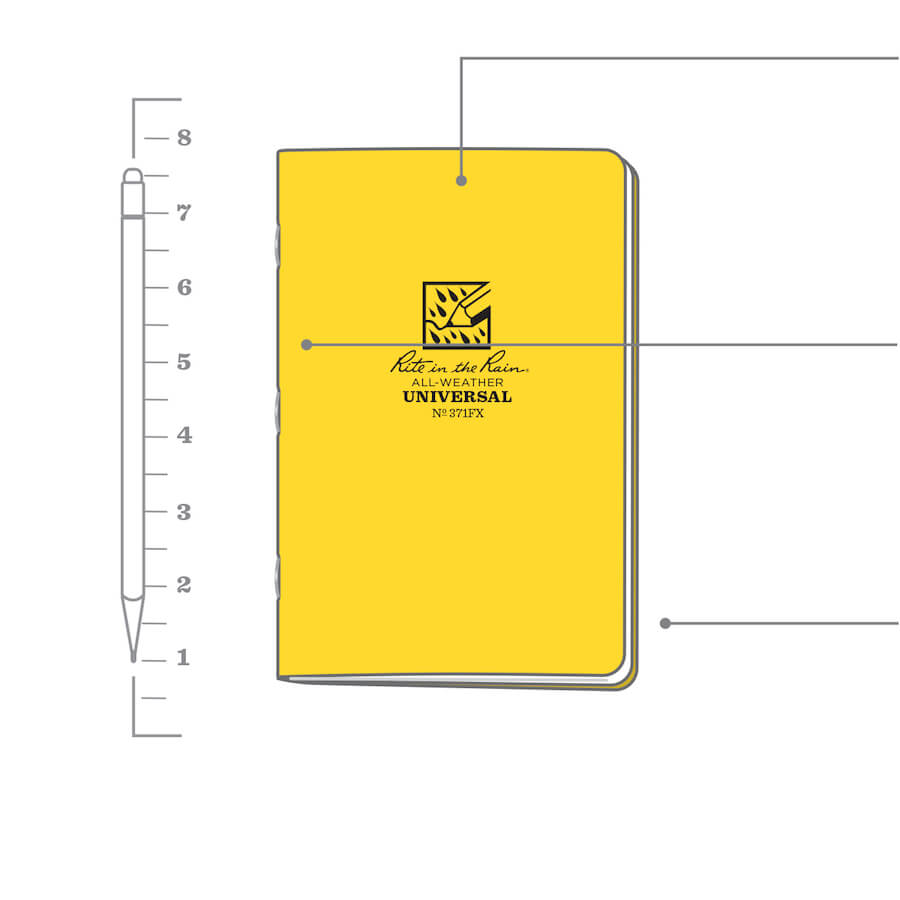 COVER
COLOR:

Yellow

MATERIAL:

Field-Flex

Reference:

Imperial & metric rulers
BINDING
STYLE:

Stapled

PROPERTIES:

Rust-resistant staples

FINISH:

Rounded corners
ALL-WEATHER PAPER
COLOR:

White

SHEET SIZE:

4.625" x 7"

PAGES:

48 pages / 24 sheets

WEIGHT:

32# Rite in the Rain

PERFORATED:

No
PAGE PATTERN
Pattern:

Universal

INK COLOR:

Blue

NUMBERED:

Yes

TABLE OF CONTENTS:

Yes
IDENTIFICATION
ITEM NO:

371FX

UPC:

632281037187

NSN:

7530-01-642-7769

ISBN:

978-1-60134-186-0
SINGLE UNIT
SIZE:

4.625" x 7" x .125"

WEIGHT:

.16 lbs

MANUFACTURED:

U.S.A.
PACKAGE
QTY:

3-Pack

SIZE:

4.75" x 8.12" x .5"

WEIGHT:

.52 lbs
Field Portrait
MT. Guide, CHARLOTTE AUSTIN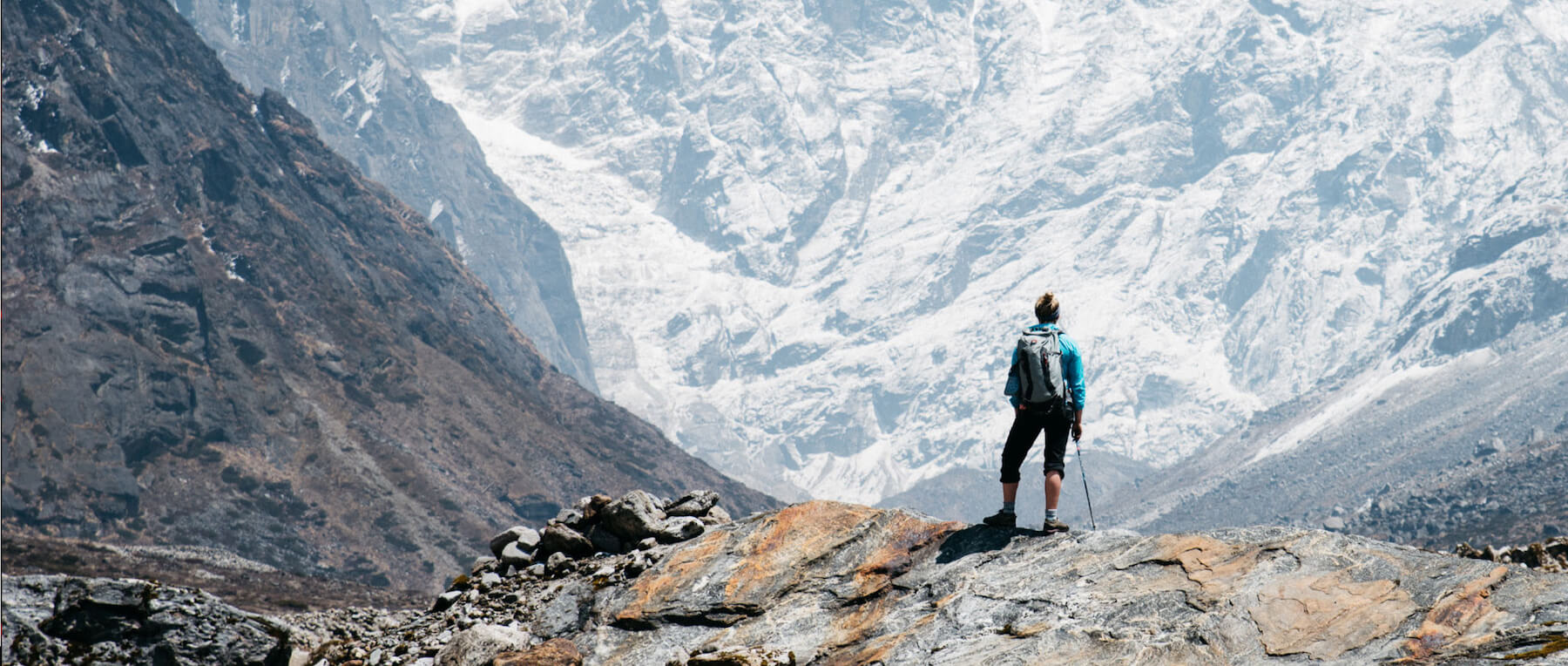 Adventure writer Charlotte Austin is a mountaineer, world traveler, and prolific journalist. No matter where she is in the world, she counts on Rite in the Rain to scribble down her notes as she works on her next piece.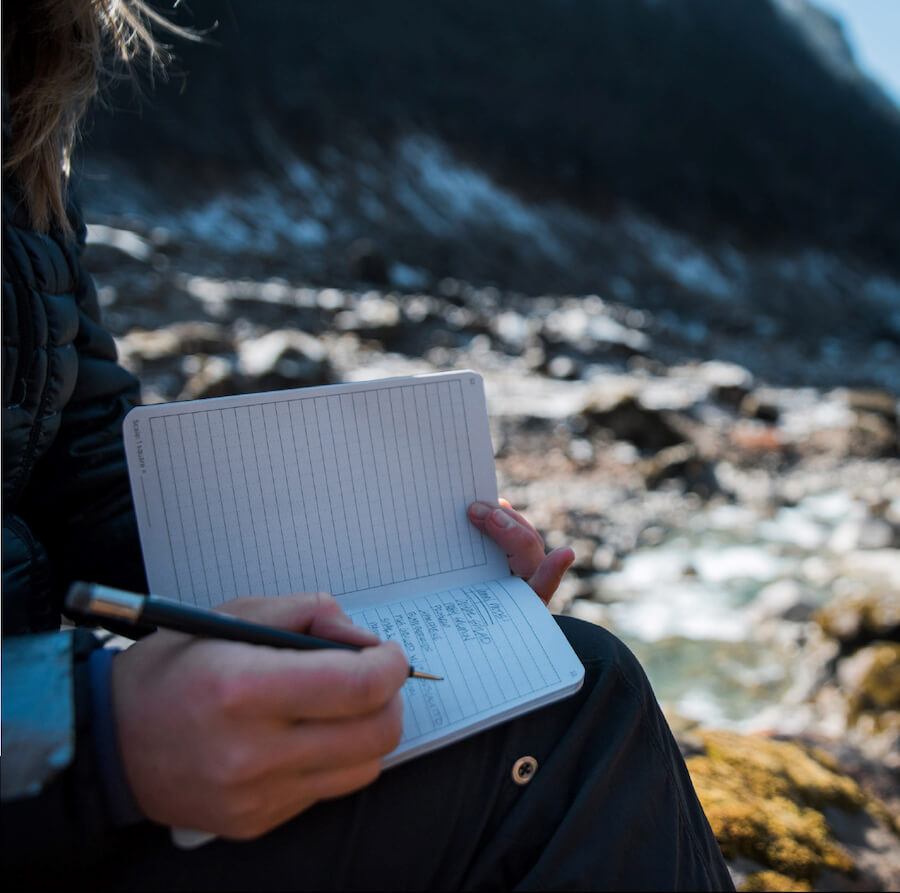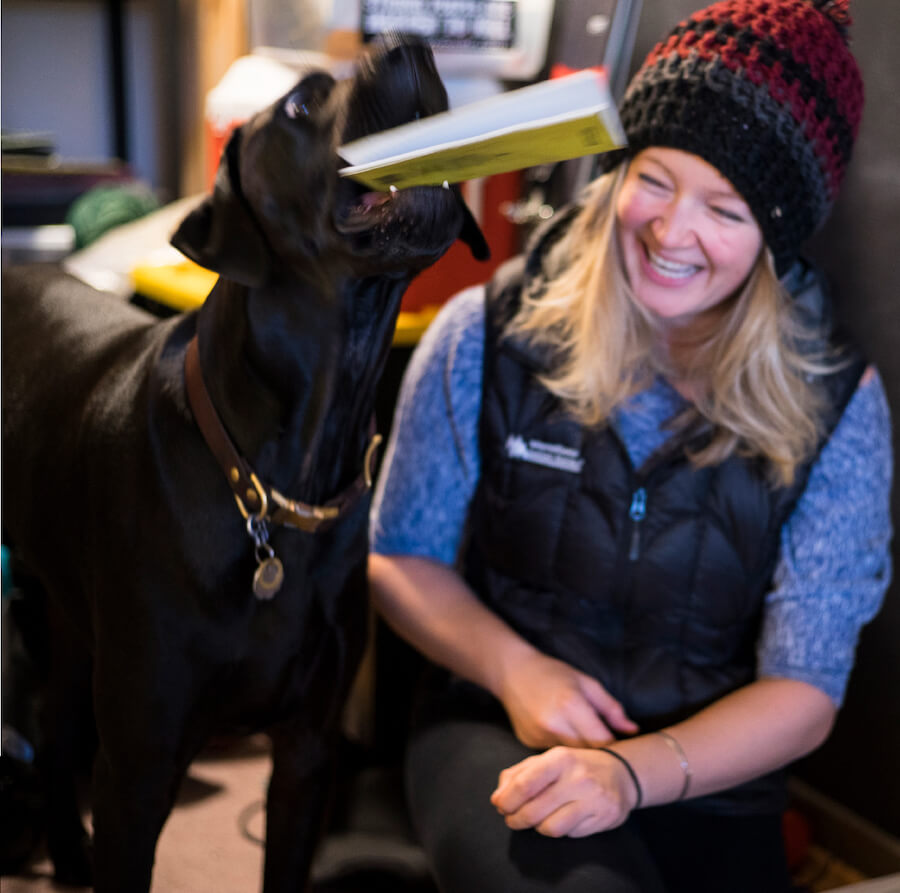 Stapled Notebooks
Option
Unit
Purchase

371FX

$16.95/3-pack

771FX

$16.95/3-pack

971FX

$16.95/3-pack

971TFX

$16.95/3-pack

OR71FX

$16.95/3-pack

301FX

$16.95/3-pack

311FX

$16.95/3-pack

351FX

$16.95/3-pack

361FX

$16.95/3-pack

391FX

$16.95/3-pack
---
With Selected Items:
---