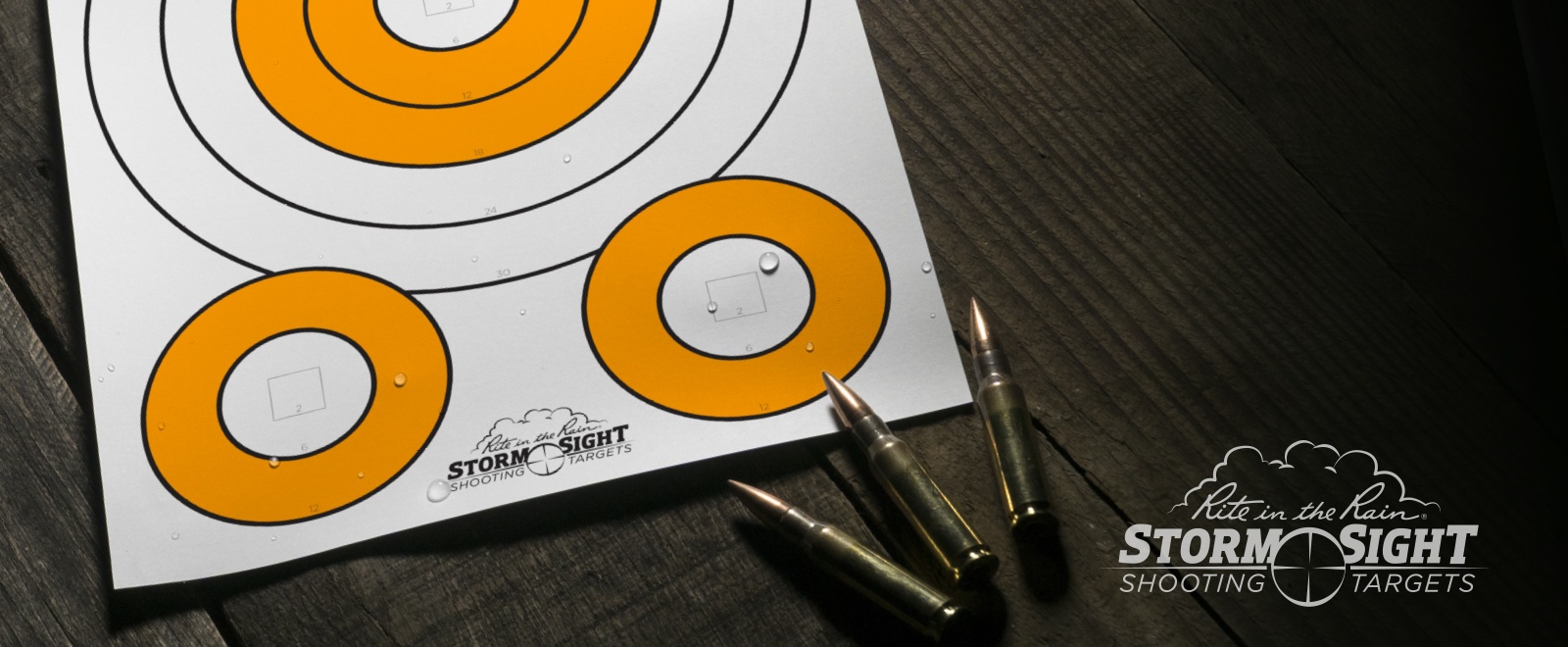 Storm Sight Targets
Keep sharp year-round, no matter
the weather, with All-Weather
Rite in the Rain targets.
STORM SIGHT TARGET FEATURES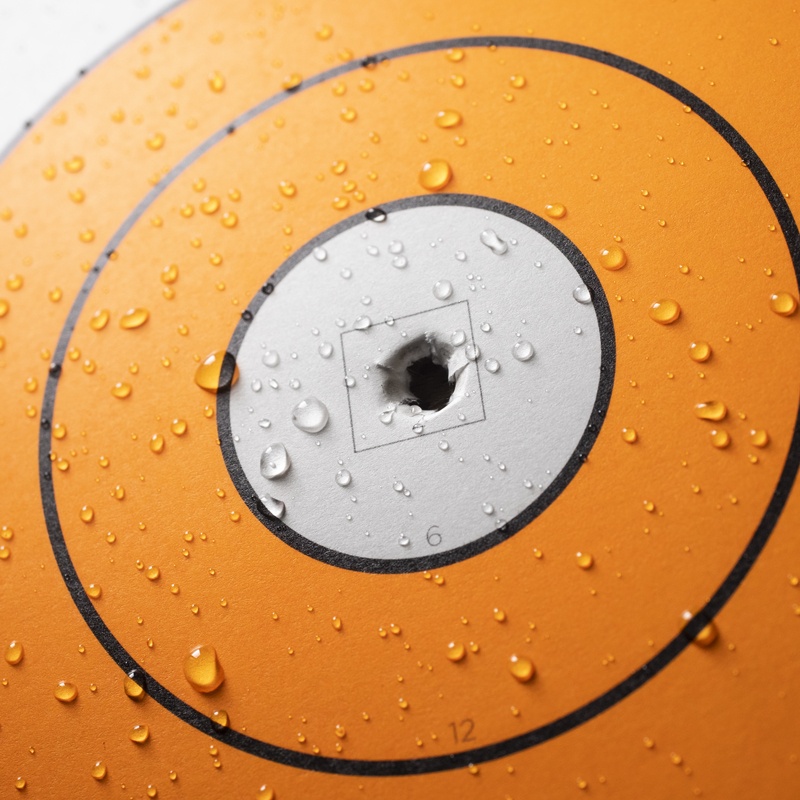 RANGE TOUGH
Weatherproof card stock offers clean exit holes for easy evaluation of shot placement, all while surviving poor range conditions.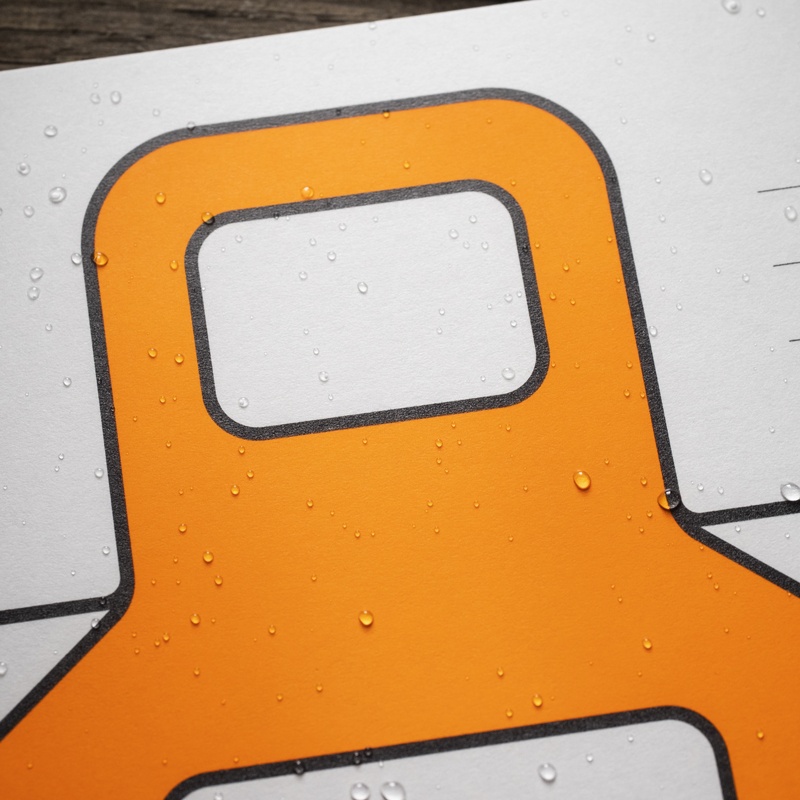 HIGH VISIBILITY
These targets can take a bullet in a monsoon and the high-contrast reticle will permit accurate shot evaluation.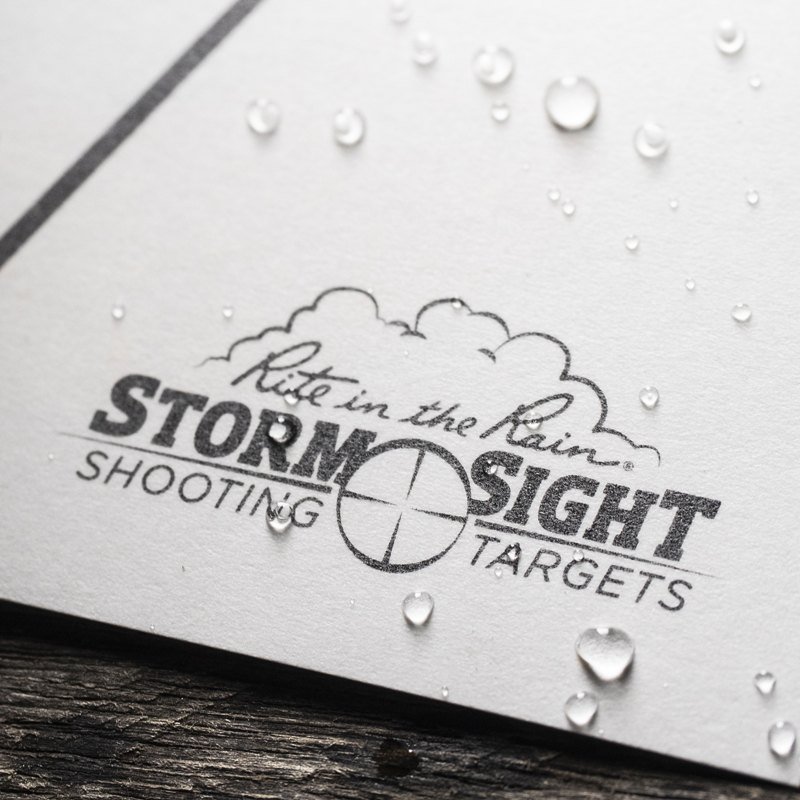 IMPRINT STAYS PUT
The permanent target imprint won't wash or rub off and the sheets separate easily even when wet.
Specifications
ITEM
N

°
TG8511CR
STORM SIGHT TARGET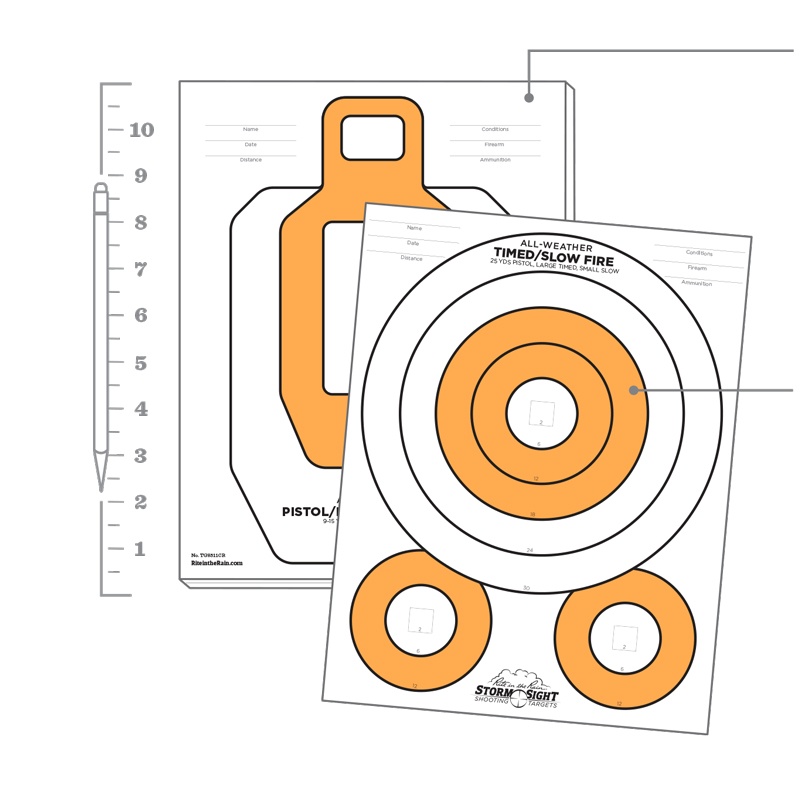 ALL-WEATHER PAPER
COLOR:

White

SHEET SIZE:

8.5" x 11"

SHEETS:

25

WEIGHT:

100# heavy weight Rite in the Rain
TARGETS
INK COLOR:

Hi-Visibility Orange and Black

SIDE A:

Timed/Slow Fire - 25 yds pistol, large timed, small slow

SIDE B:

Pistol/Irons Silhouette - 9 to 15 yds pistone, 15 to 50 yds irons
FEATURES
SIDE A:

One large bullseye for timed fire or draw exercises, two smaller bullseyes for slow fire exercises.

SIDE B:

Dimensions for USPSA, IPSC, and IDPA practitioners

DESIGN:

Borrowed from military/competitive design logic
IDENTIFICATION
ITEM NO:

TG8511CR

UPC:

632281100034

NSN:

n/a
SINGLE UNIT
SIZE:

8.5" x 11"

MANUFACTURED:

U.S.A.
PACKAGE
QTY:

25 Sheets

SIZE:

8.5" x 11" x .125"

WEIGHT:

.52 lbs