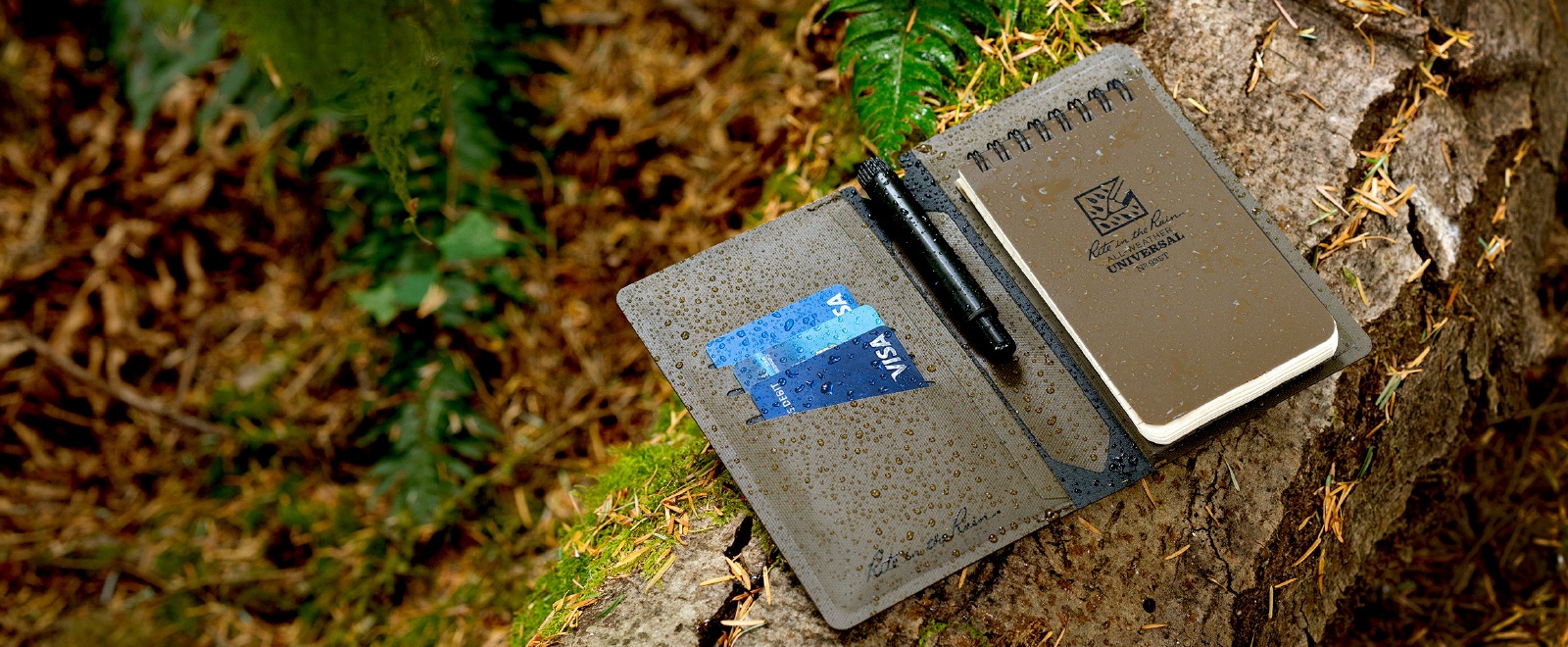 MONSOON
HORIZON WALLET
A tough, Pocket-sized wallet to hold WRITING
GEAR And your most valuable contents.
Keep your belongings safe
while you tackle the outdoors!
MONSOON HORIZON WALLET FEATURES
RUGGED AND WATERPROOF
Keeps your wallet's contents safe and dry from the elements. Wallet opens like a book to help you to stay organized.
PASSPORT SLOT
Slip your passport into the wallet's left sleeve pocket so you'll have it close at hand.
AMPLE STORAGE
Designed to keep you equipped with your daily essentials: pen, credit cards, cash, 3"x 5", and On-the-Go Notebooks.
Specifications
ITEM
N

°
H935
Monsoon Horizon Wallet
WALLET
COLOR:

Olive and black

MATERIAL:

Rugged TPU
CONSTRUCTION
FITS:

FITS: On-the-Go Notebooks, any writing tool with a clip, 6 slots for credit cards. Side slot that easily fits cash, receipts, and Pocket Calendars or passport. Right horizontal slot fits 3"x5" Notebooks.
IDENTIFICATION
ITEM NO:

H935

UPC:

632281104780

NSN:

n/a
SINGLE UNIT
SIZE:

6.187" x 4" x .5"

WEIGHT:

.15 lbs

MANUFACTURED:

China, designed in Tacoma
PACKAGE
QTY:

1

SIZE:

8.625" x 4" x .7"

WEIGHT:

.232 lbs
Monsoon Horizon Wallet
Fits On-the-Go and Mini Notebooks, pen, credit cards, passports and more.
---